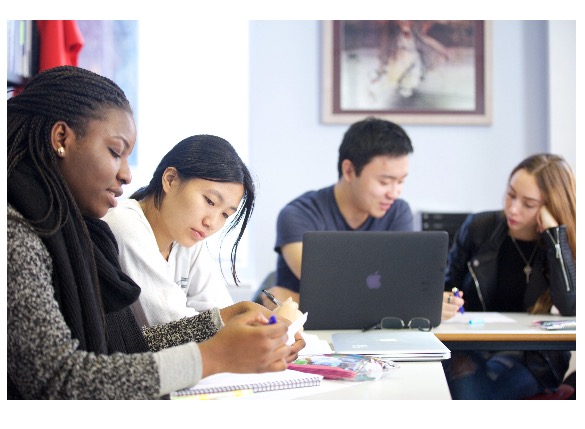 Now that everyone wants the experience of studying abroad especially on a fully funded scholarship, Ashbourne College London is giving away up to 100% scholarships to study A-Levels in London and progress to one of the top UK institutions.
It's time for you to put yourself, your sibling or child on the path to a free international education by taking the scholarship admission test for Ashbourne College. Oh yes, the best things in life are free but you'd have to put in some effort! The good thing is that it's a free test so you don't have to pay anything to participate.
Students at Ashbourne College progress to top British Universities and they will be giving out full scholarships to exceptionally gifted applicants and partial scholarships to others who are interested in starting their courses in September 2017 or January 2018.
The test will take place on Saturday, April 29, 2017, at the British Council offices below: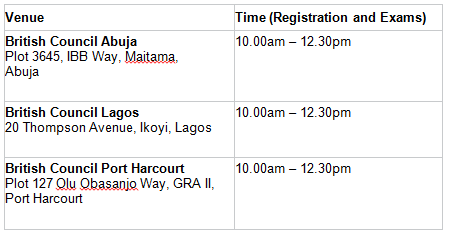 What do you need to do to get this scholarship?
Step 1: Register yourself or your ward at ng.edukexhibition.org  
Step 2: Prepare for the test (Yes, you really need to prepare this time)
Step 3: Attend the test at your preferred location with your identification
Step 4: If you don't currently have a WASSCE or IGCSE result with grades between A and C, then ensure you pass your exams this year with flying colours!
Step 5: Ashbourne College will invite top scoring candidates for a Skype interview at a later date.
This is an offer you shouldn't miss! In case you think I'm joking and want to find out more, you can contact  [email protected] or check out Ashbourne College at www.ashbournecollege.co.uk.
———————————————————————————————————————
Sponsored Content