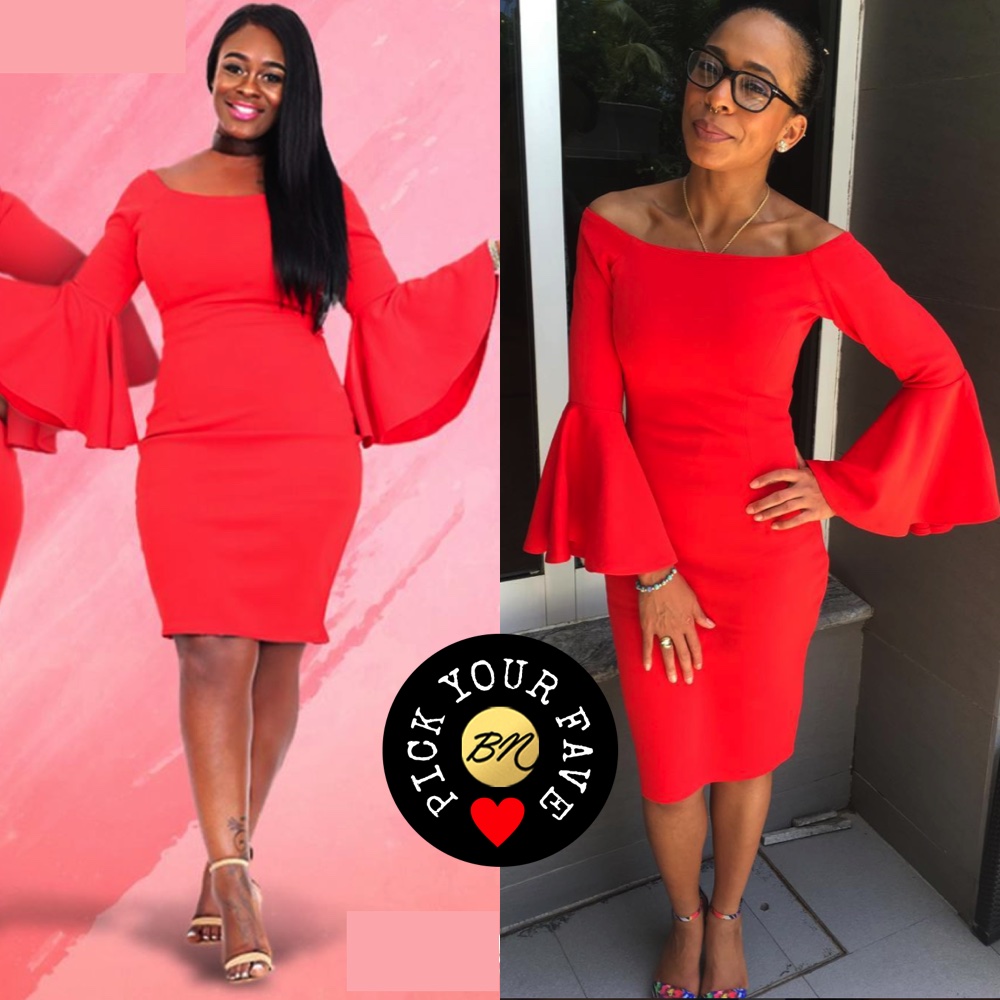 For today's BN Pick Your Fave, we have former #BBNaija Housemates, Uriel and TBoss in this red dress from Payporte.
Uriel styled the dress with beige sandals and a black choker necklace while TBoss rocked the same red off-shoulder dress with multicoloured sandals and gold jewellery.
What do you think, who rocked it better?