From Cape Coast to Monkey Neighbours! Meet Paralympic Ade Adepitan Who's Telling African Stories to The World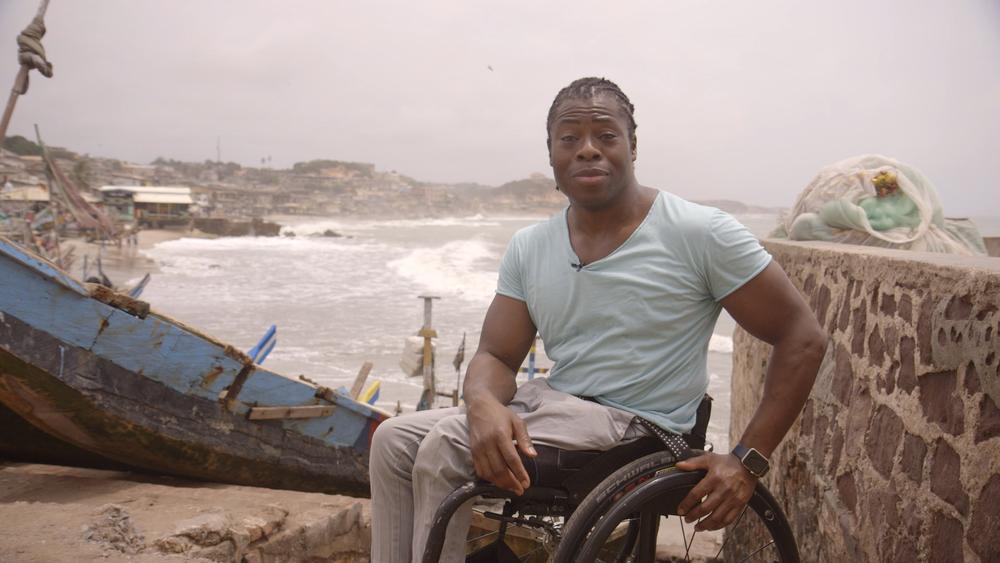 Having survived polio as a youngster, Ade Adepitan has since succeeded as an international Paralympic wheelchair basketball player and has built up a wealth of Broadcasting experience. Flashback to his early presenting days and some of you may remember him from the CBBC series X-­‐Change and the BBC  'dancing wheelchairs'  idents. An instantly recognisable face, Ade has travelled the world for his work including the  BBC's  internationally known Travel Show exploring the history and cultures behind the globe's  most enticing countries.
Ade was in Ghana recently as it celebrated 60 years of independence, to film an episode of BBC's Travel Show and during his stay, he finds out how the legacy of colonialism is being explored in art, cuisine and sport in the capital Accra, before heading to the old colonial capital Cape Coast to explore a castle that was one of the main departure points for Africans used in the international slave trade. He then heads into the bush, to a rural village that boasts a unique relationship with its monkey neighbours, and a bat cave that's home to tens of thousands of fruit bats.
Read about his experience below
On what he got up to whilst he was in Ghana: In Accra, we spent much time in Jamestown, which is the first port the British arrived at in Ghana, and it's the oldest part of the country. It feels really Ghanaian, with fisherman in the port and a bustling market, but it also feels quite British with a lighthouse standing tall in amongst it all. It looked so incongruous and colonial.
What I loved most about Jamestown was the boxing, which it's quite famous for. Because there's not much work in Jamestown, everyone learns to box. In a small neighbourhood called Bukom, the community hosts these live boxing matches and they draw quite a crowd. There are a number of trained athletes that are a product of this community activity, and it attracts boxing scouts from places like the USA who are looking to train new talent into becoming professional boxers. For some of the young generation, this is a way out of poverty.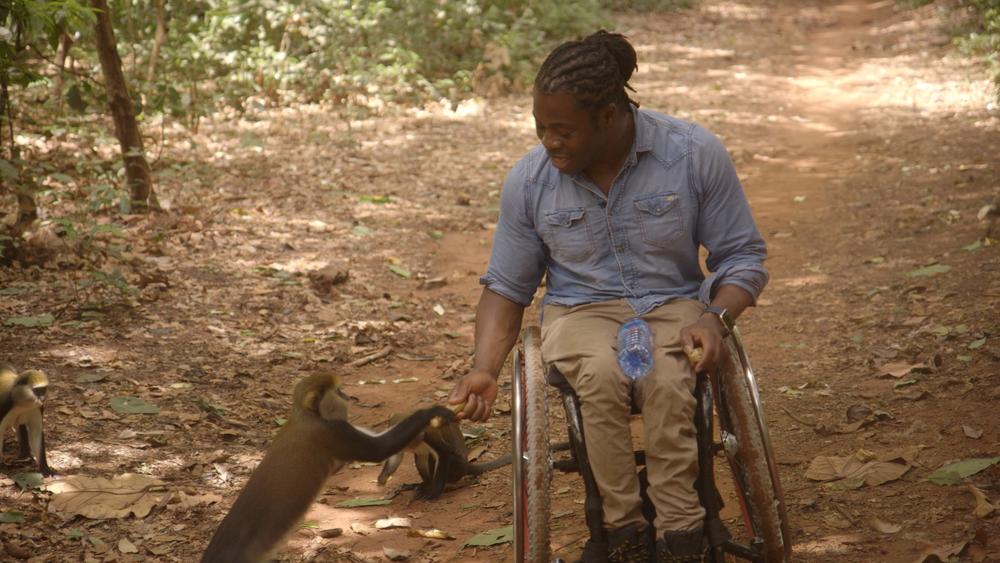 We also headed up to Cape Coast, which was really beautiful but steeped in brutal history. One of the places that really hit me was the castle we went to where slaves were kept. We toured the castle and saw the conditions inside, including the "gate of no return" where slaves were taken to the US and Europe. That was very emotional for me. It was difficult to see those conditions and realise that humans could do that to other humans.
Our guide also took us into one of the cells in the castle. It was small – no bigger than the size of an apartment in London – but there were more than a thousand slaves kept in that room, with no water apart from rain. The soil was never removed, and so it still contains the blood, sweat and bones of those slaves. I feel that sends a powerful message to never do that again.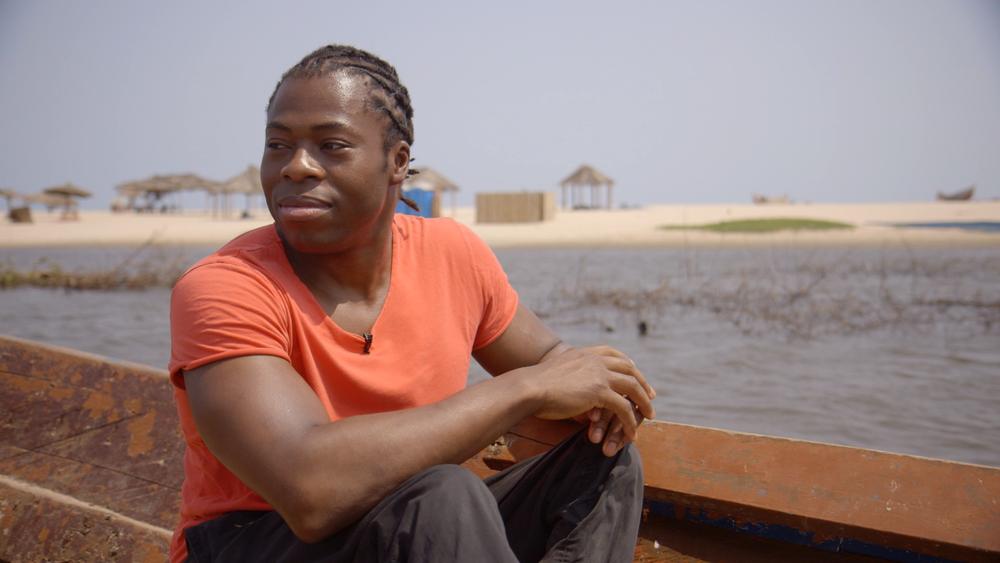 On how it felt to be back in West Africa: It always feels good to go back. I've been to Ghana about three times now, and I'm often recognised by Ghanaians because I've made a few documentaries out there about entrepreneurialism and for Comic Relief in the UK
On the highlight of the trip: The people. Ghanaians are really cool. They're very chilled and not at all pushy. They have a great sense of humour too. They're just all around great people. As sad as it was, the castle on the Gold Coast got me too. It's so beautiful and attractive to tourists that, after the brutality and hardship of the slave trade, it can now bring wealth and prosperity to Ghana. It's probably something the slaves who suffered there would never have thought would come from that area, and I encourage every young person of black African descent to go.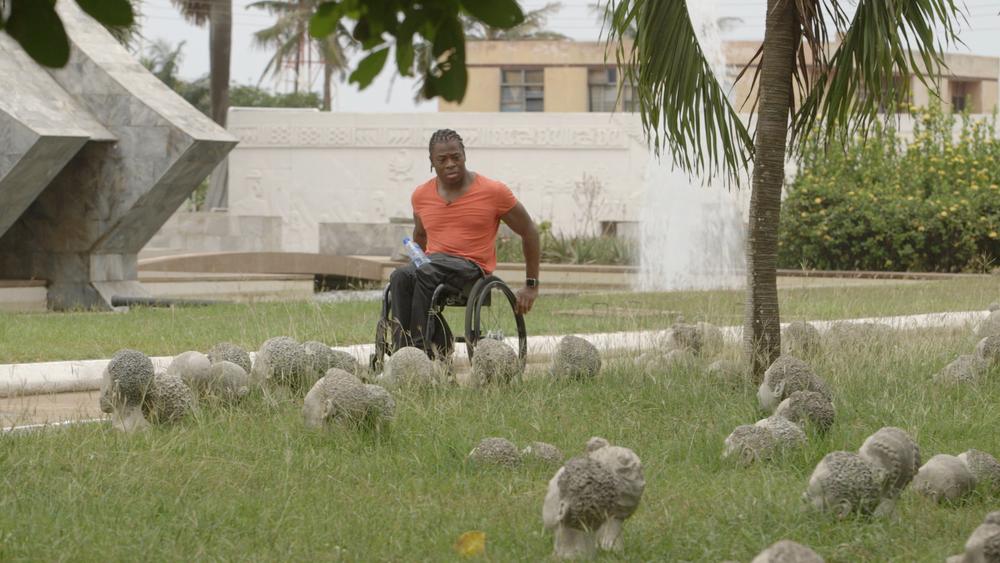 On his journey to becoming a presenter for BBC World News' The Travel Show: I've always been someone that can get on with everybody. Some might call me a natural born communicator, which is why I think the transition for me from Paralympian to journalist made sense – it's a job where I can be myself. I was interested in becoming a presenter because I always knew that sport wouldn't last forever, and presenting appealed to me because I love talking to people and I'm interested in other people's lives.
Way before The Travel Show existed, there was a programme called Fast Track. Following the London Paralympics in 2012, Fast Track wanted to find out if London's public transport had improved its accessibility for wheelchair users, so myself and another wheelchair user had a race across London. She would use public transport, and I'd use my handbike.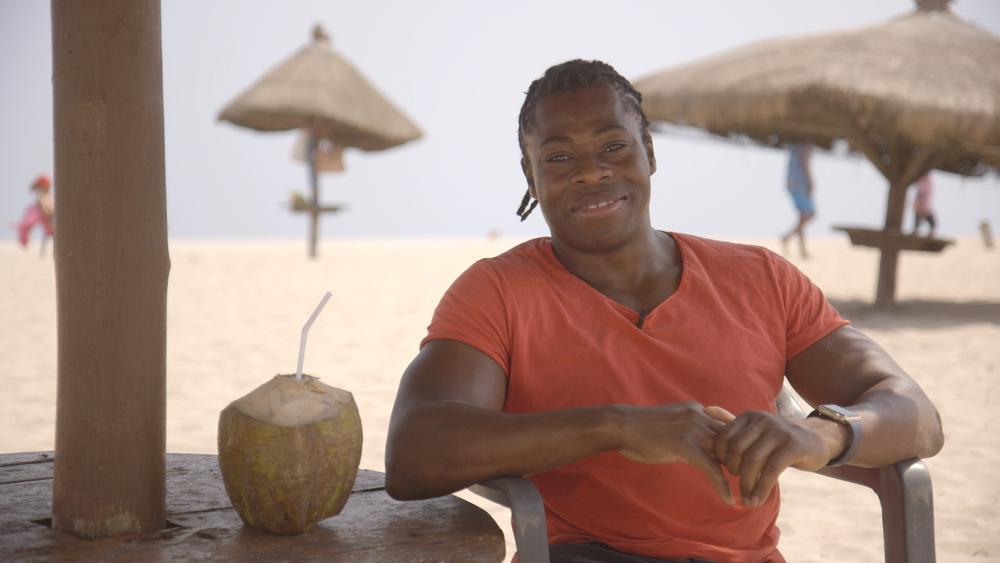 My bike was hooked up with cameras, and I talked and ad-libbed the entire journey. The production team really liked my style and so they offered me a job presenting The Travel Show. It was such a great opportunity to do what I love and travel the world that there was no way I could say no. I'm one of luckiest people in the world
On being mindful of how he tells stories about Africa to global audiences: I'm proud to tell African stories to the world, and I know my father would be proud of me too. It's definitely something he would want me to do. I find it frustrating to see so many negative stories about Africa in the press, and The Travel Show changes that. It shows some of the wonderful and quirky sides of the continent that people wouldn't otherwise be able to see. After all, Africa is fun and vibrant and, with one of the youngest populations in the world; it's also the future. Africans are entrepreneurs; wherever you go you see them making something out of nothing, and that's a story I will never tire of telling.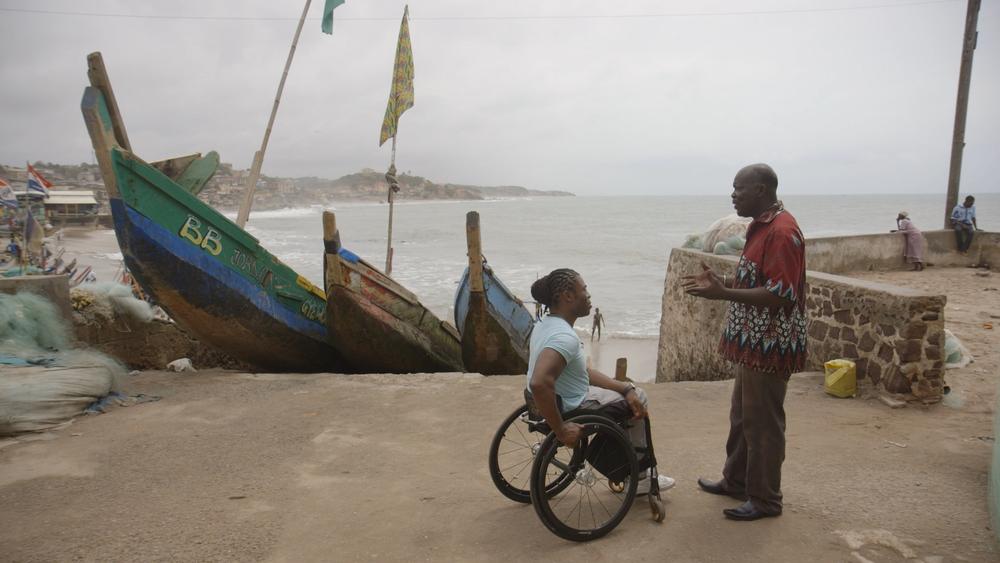 On Nigerian or Ghanaian Jollof rice: Nigeria all day long! Did you know you can now buy jollof rice in supermarkets in the UK? My sister texted me to tell me that. That tells you just how great and popular jollof rice has become.
Photo Credit: BBC World News