On the 29th-30th of May, blogger Hadiza of Woven Blends represented BellaNaija Style in the ZAZAII X ZUVAA pop up trunk show in Atlanta, GA. The trunk show was one of many that will pop up around the U.S and Europe later in the year. Here's Hadiza's recap of the first pop up trunk show and an exclusive interview with the ladies behind ZUVAA, Adia Lauren and Kelechi Anyadiegwu.
With loads of vendors and fashion items to choose from, the ZAZAII X ZUVAA pop up was a good experience for African designers to showcase their labels, it was also a good experience for me as a style blogger to see what is available in the African market in terms of fashion. It served as a platform for linking consumers with new designers in the market who do not have a steady platform to showcase their designs.
I spoke with two of the founders (Adia and Kelechi) of the pop-up show, with Adia being the spokesperson for the team. Below is how our conversation went.
Hadiza: What made you start the trunk show?
Adia: We started the Trunk show as an opportunity to work with customers and meet them in person. So that we can showcase designers live and take them offline. It's all about the experience.
How many states are you visiting?
Probably about 20
What are some of these states?
LA, Oakland, Nashville, Boston, New York, Houston, Miami, and we will be going international in September
How did you decide what places to go?
We looked at data where some of our online buyers are coming from and we followed that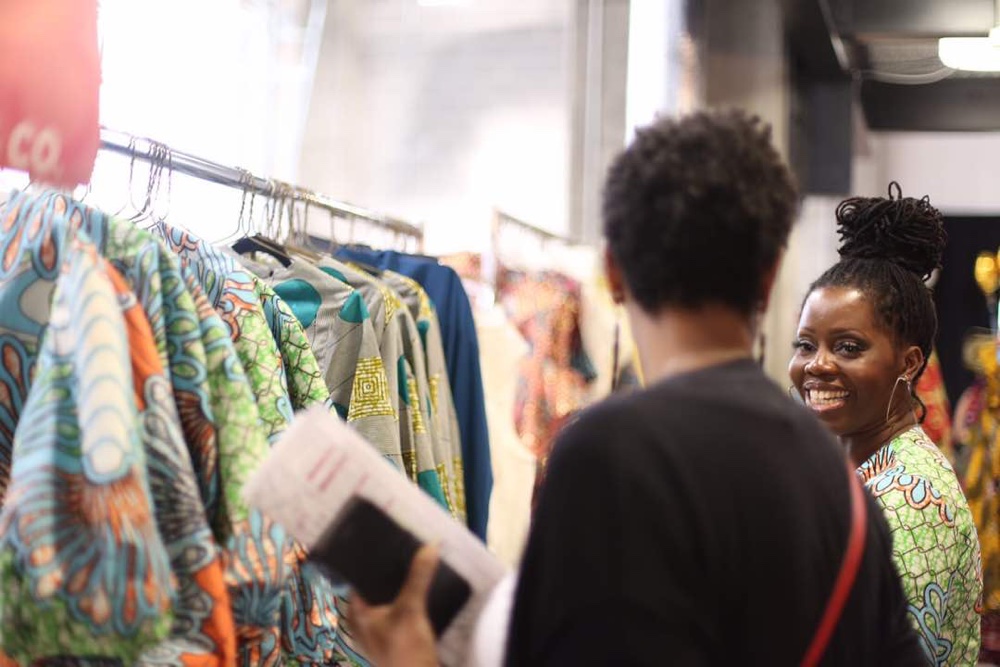 What challenges have you been faced with so far?
Sizing – Women in America vary in size. A lot of designers we work with use UK sizing, so we are trying to get them out of US sizing so that there is something for all. Also, people do not understand that African fashion is a seasonal thing and they can buy all year round.
What is your goal with the trunk show?
Our goal is to recruit designers that customers do not know exist. We are working on diversity, as we believe the more diverse their products are, the better chance the designer has. A lot of them don't have their own stores, so this is a better way to expose them via the trunk show.
What you would like BellaNaijarians in America to know
We would like them to visit Zuvaa.com to look up what States we are visiting and we are also taking suggestions.
See more Photos
I had a lot of fun at the ZAZAII X ZUVAA pop up show and you can too, either as a shopper or a BellaNaija representative. All you have to do is keep an eye on the BellaNaija page for instructions on how to win the spot of a representative. In addition to representing BellaNaija, you also win a $100 coupon to be spent at the trunk show on ZAZAII items!