For #BellaNaijaMCM and #BellaNaijaWCW this week, we are celebrating young individuals who are helping other individuals set up and grow their business.
Olufunbi Falayi of Passion Incubator was our #BellaNaijaMCM on Monday.
**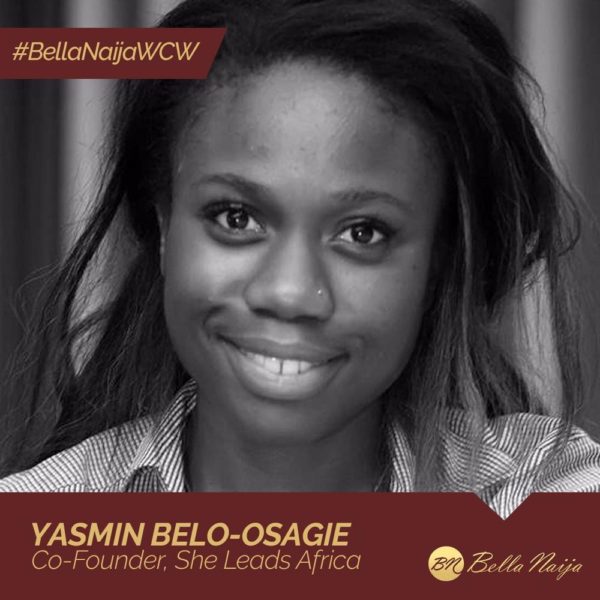 Women empowerment is critical to the advancement of human rights and She Leads Africa, founded by Yasmin Belo-Osagie and Ghanaian Afua Osei are out to boost that.
While Sub-Saharan Africa has the highest rate of women entrepreneurs in the world, these businesses tend to have no employee and low growth expectations. They are mainly one woman entreprises oriented to consumers.
In 2014, they started the "social enterprise dedicated to supporting high growth female led startups on the continent."
SLA aims to empower the women who have the ambition to be the business leaders of tomorrow, creating organisations that can promote development on the continent.
SLA does this through an online platform, where it offers articles and materials on business advice, which is specifically tailored to entrepreneurship on the continent.
It also runs a professional bootcamp called SheHive held across several cities for aspiring business owners to have a more hands-on approach in spearheading their enterprises.
SLA currently has "a community of approximately 100,000 women who use the platform as a resource to learn new business skills, stay inspired and network with their peers."
In 2016, Yasmin was listed on Fast Company's Most Creative People in Business. She was also named as one of Africa's youngest power women by Forbes.
She's been featured on BBC, CNN, and Vox Africa.
She was also listed on the Most Influential People of African Descent (Religious & Humanitarian category) 2017.