Miley Cyrus is Billboard Magazine's latest cover star, and in an interview with the magazine, she shares details about her life, from quitting drugs, to being a judge on The Voice, to her soon-to-be-released song "Malibu", her relationship with Liam Hemsworth and more.
Read excerpts from the interview below
On her upcoming new music: "This record is a reflection of the fact that yes, I don't give a fuck, but right now is not a time to not give a fuck about people. I'm ­giving the world a hug and saying, 'Hey, look. We're good — I love you.' And I hope you can say you love me back."
On quitting smoking weed: I haven't smoked weed in three weeks, which is the longest I've ever [gone without it]. I'm not doing drugs, I'm not drinking, I'm completely clean right now! That was just something that…I wanted to do. I like to surround myself with people that make me want to get better, more evolved, open. And I was noticing, it's not the people that are stoned. I want to be super clear and sharp because I know exactly where I want to be.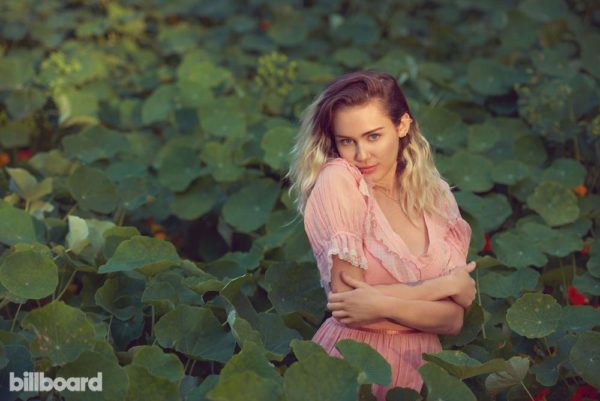 On how easy it is to stop smoking: It's easy, dude. When I want something, it's f—ing easy for me. But if anyone told me not to smoke, I would not have done it. It's because it was on my time. I know exactly where I am right now. I know what I want this record to be. And not in the sense of manipulation — wanting something from my fans or the audience, like some slimy thing — "How do I get attention?" I never thought about that. Dude, I was shocked that people gave a f–k about the [MTV Video Music Awards in 2013, when she ­performed with Robin Thicke] — the ­twerking, the teddy bear. It's a totally ­different time, and I don't think that would freak people out anymore.
On "The Voice" and wanting to be taken seriously as a country artist: I'm down for hanging with Blake Shelton. I actually want to take ­advantage of the fact that he's there because his fans don't really take me seriously as a ­country artist. One, I haven't given them that music. But I've got a tattoo of Johnny Cash's autograph that he gave me when I was a ­little girl that says, 'I'm in your corner.' Dolly Parton is my ­fucking ­godmother. The fact that ­country music fans are scared of me, that hurts me. All the ­nipple pastie sh-t, that's what I did because I felt it was part of my political movement, and that got me to where I am now. I'm evolving, and I surround myself with smart people that are evolved.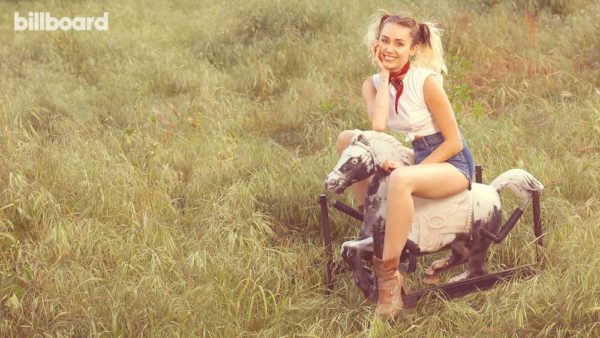 Read more from the interview here