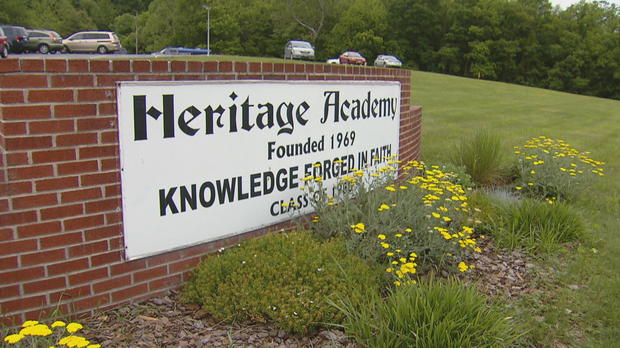 Despite public outcry and growing pressure from national arbitration groups, a small Christian school Heritage Academy in West Maryland is sticking to their guns on barring a pregnant senior from walking at her graduation next week.
According to The Washington Post, the student Maddi Runkles was cited by the school as having broken their rules on engagement in intimate sexual activity. The school principal David R. Hobbs in a letter to the parents said that Runkles is being disciplined, "not because she is pregnant but because she was immoral. … The best way to love her right now is to hold her accountable for her morality that began this situation."
Runkles said in a telephone interview:
It's because I'm pregnant and you can see the results of my mistake. There have been kids who have broken the student code and they could have hurt people or even gone to jail and they only received an in-school suspension and they're allowed to walk this year. The school is worried about its reputation, but I think they're missing out on an incredible opportunity to set an example for the pro-life community and Christian schools about how to treat guys and girls like me.
Runkles, 18, is a 4.0 student who has attended the school since 2009. She found out she was pregnant in January and informed the school, where her father was then a board member, in February. Initially the school told Runkles that she would be suspended and removed from her role as student council president and would have to finish the rest of the school year at home.
After the family appealed, Heritage said it would allow Runkles to finish the school year with her 14 classmates but she would not be able to walk with the other seniors to receive her diploma at graduation. The family believes that the decision is unfair and that she is being punished more harshly than others who have broken the rules.
Photo Credit: CBS News