Singer Dencia, took to her Instagram story to lay her concerns about the relationship between the French President-elect Emmanuel Macron, and his wife Brigitte.
Emmanuel Macron, first met his wife Brigitte when he was 15 years old and she was his teacher for drama class. They have now been together for 10 years, despite the 25-years age gap between them.
Dencia said in her posts said that if the roles were reversed and it was a woman, the world will be outraged, also stating that it was deeper than love as Emmanuel has been brainwashed into staying with his molester.
See her posts below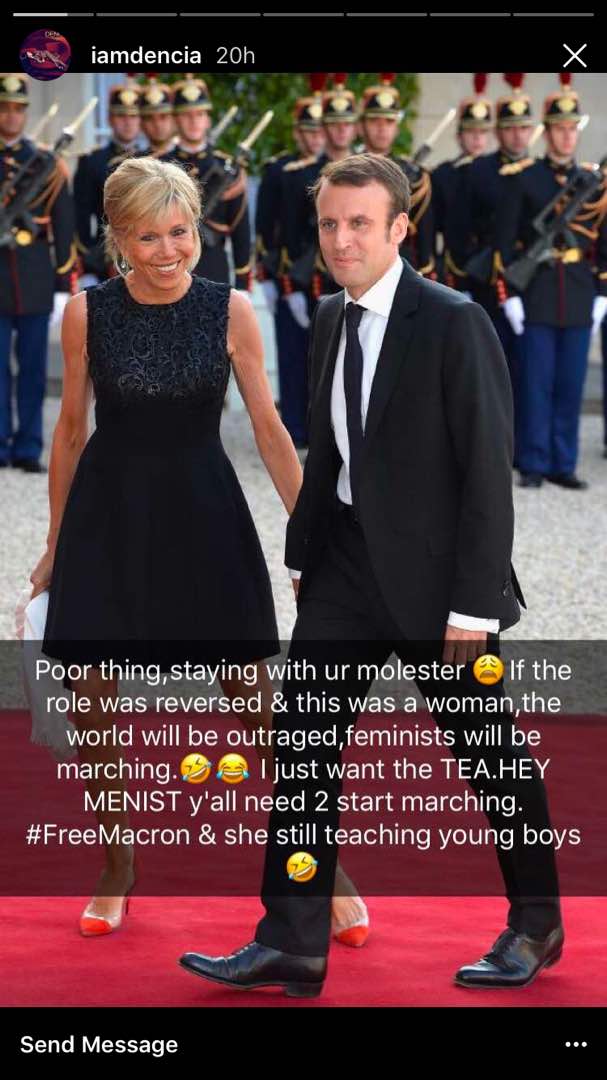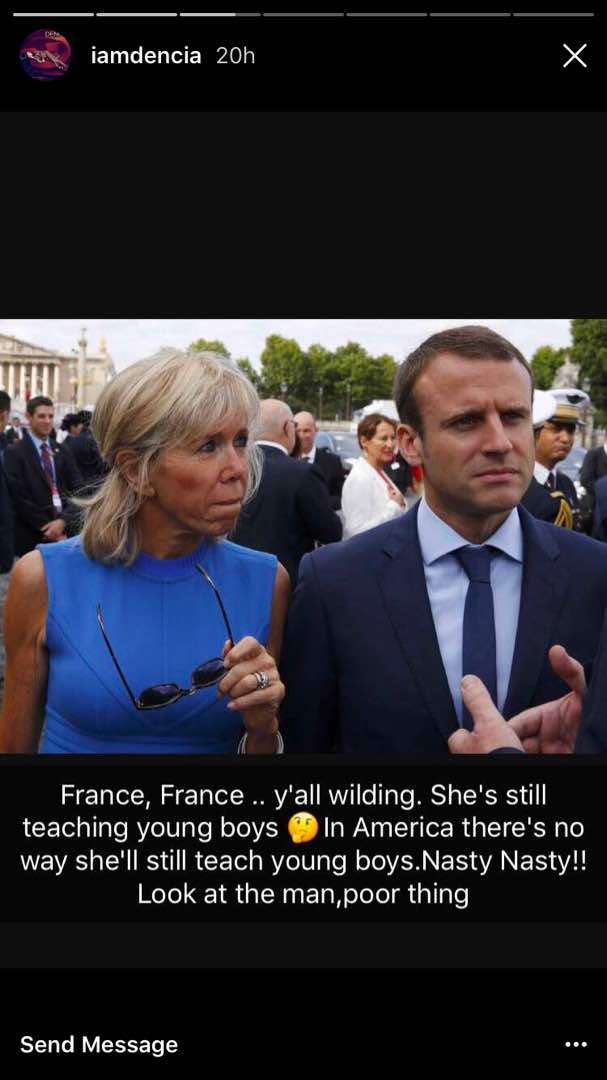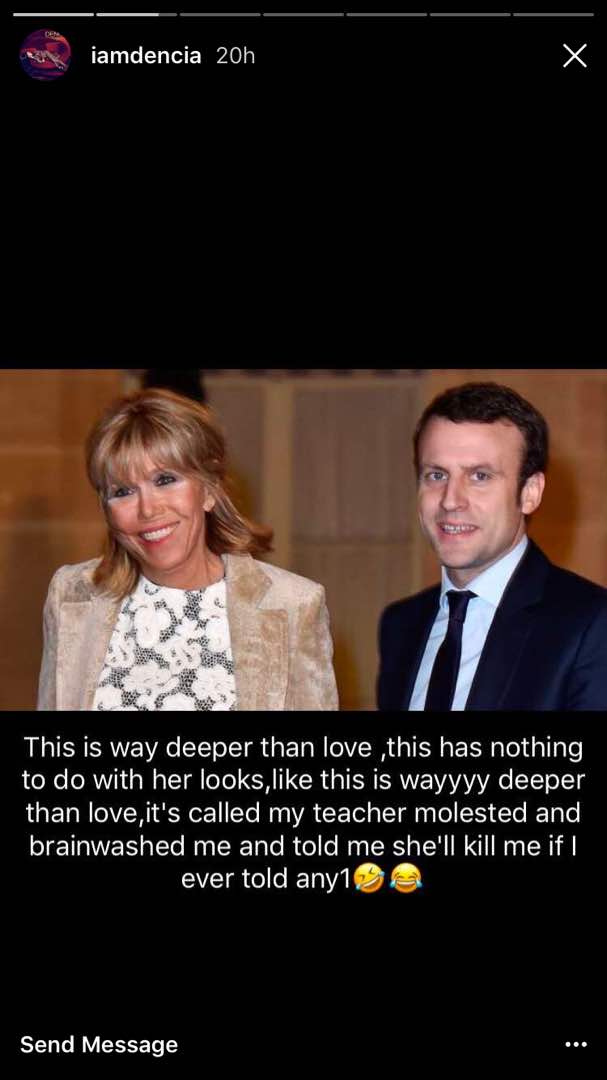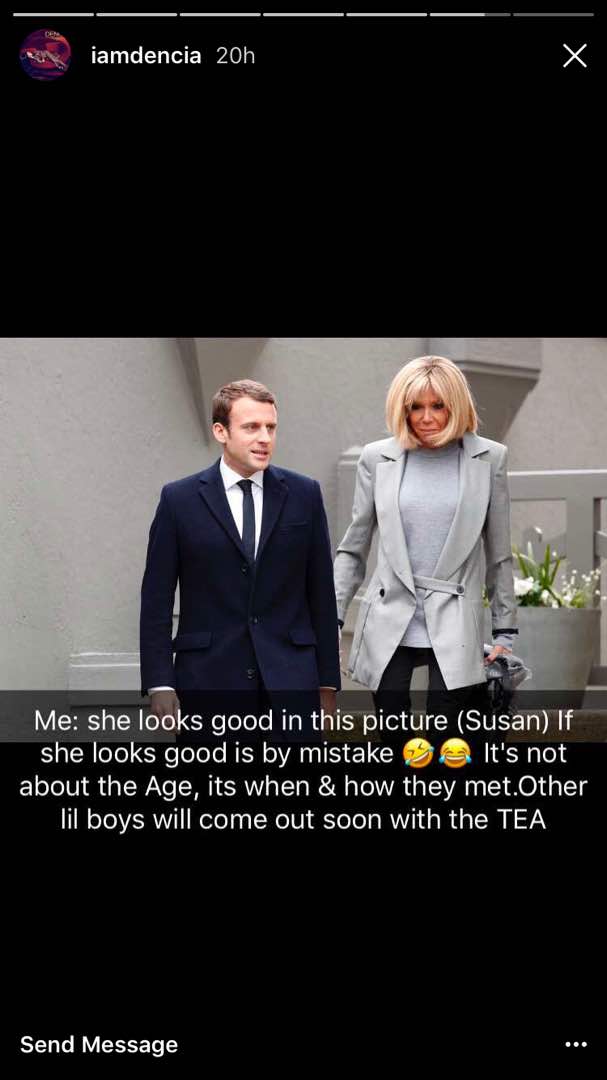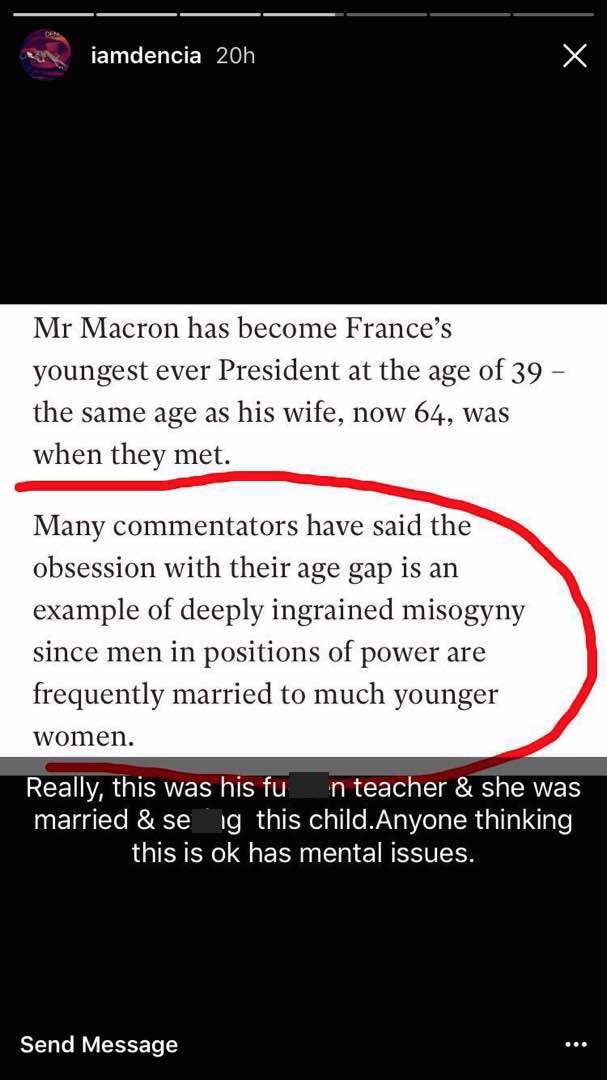 Credit: Instagram | @iamdencia