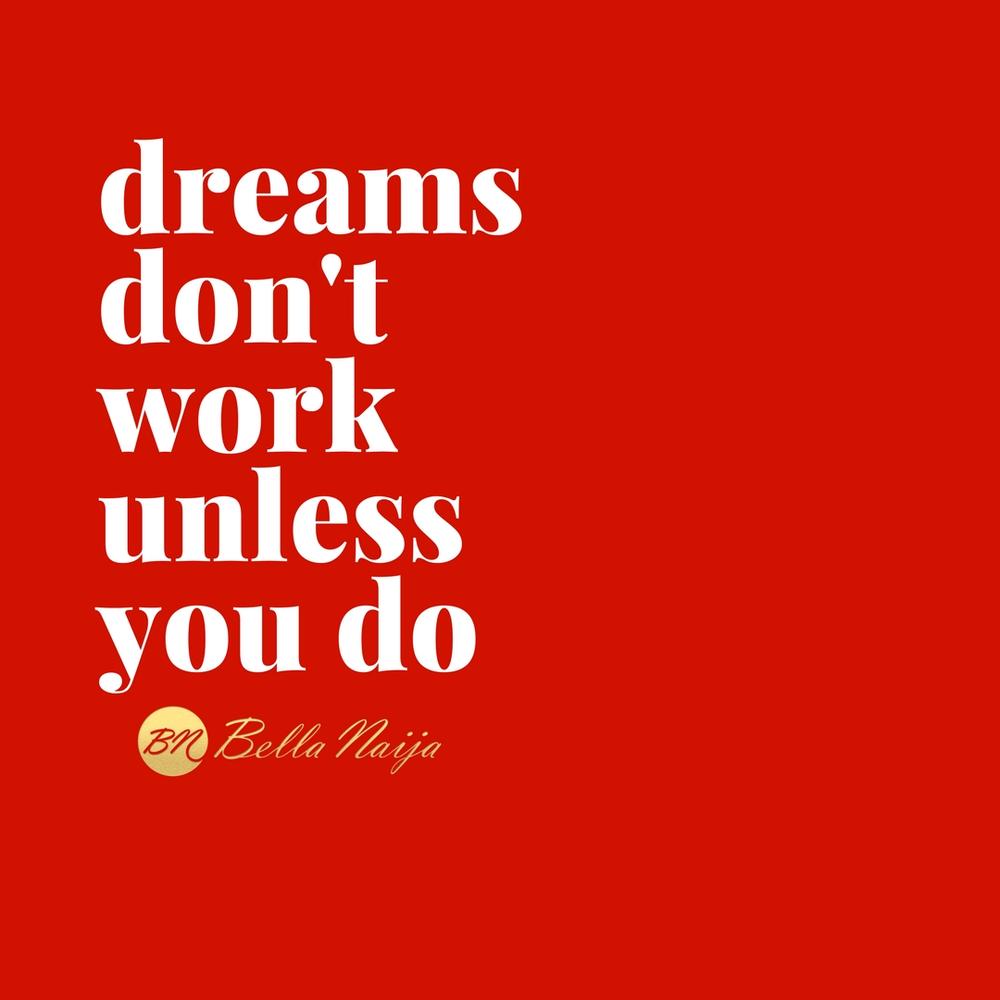 Nothing just happens unless it is caused, and your dreams are no different.
You do not accidentally climb a ladder; it takes a conscious effort to do so, and unless you make the move (work), the status quo or worse will remain.
Make that move; be the cause of the effect you want to see.
Cheers!