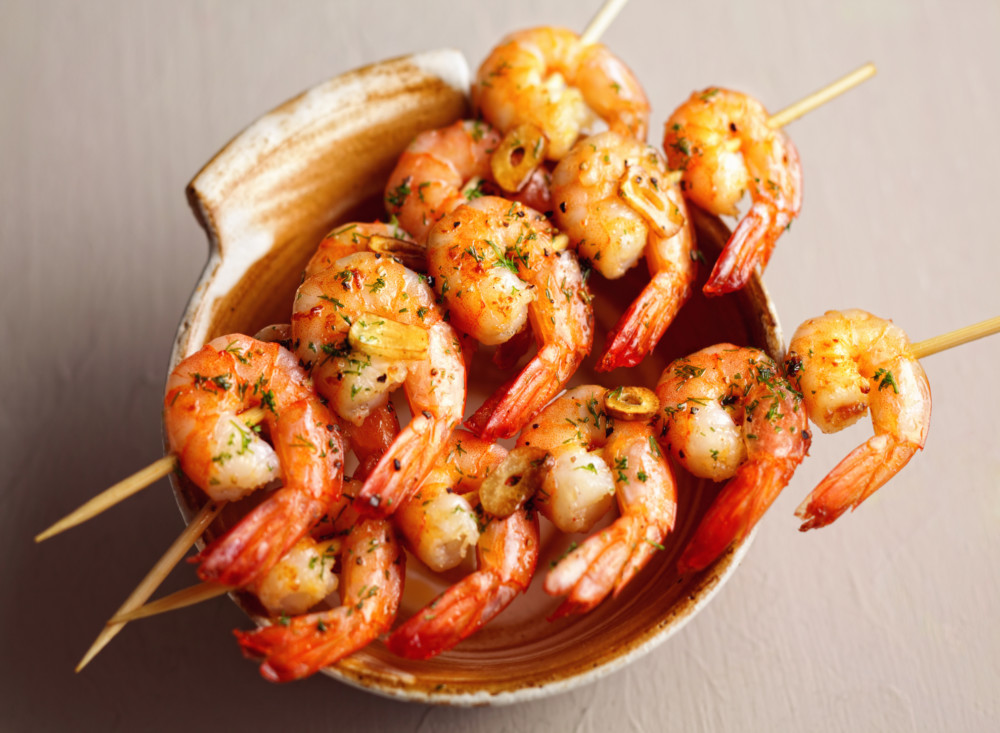 These shrimps are beyond easy to prepare! These spicy baked shrimps are not only healthy but spicy. They could also pass for appetisers anywhere. To increase your snacks options, add this to your menu list. You can also enjoy this with lime dip.
Ingredients
450 g fresh shrimps
1 tsp garlic powder
1 tsp ground cumin
1 tsp onion powder
2 pinch ground pepper
1 tsp salt
2 tbsp olive oil
1 tsp chilli powder
1 pc lemon
3 pcs parsley
Method
Preheat oven to 400 degrees Fahrenheit.
Rinse and Drain the shrimps. Combine the olive oil, ½ teaspoon chilli powder, ½ teaspoon garlic powder, ¼ teaspoon cumin, ¼ teaspoon onion powder, ¼ teaspoon salt and ground pepper as desired.
Toss the shrimps in the oil and spices. Transfer to a rimmed baking sheet and bake for about 10 minutes or until shrimps are pink and have a loose 'C' shape.
Serve with a slice of lemon and chopped parsley leaves.
Click here to get all the ingredients  https://goo.gl/k47vby
Photo Credit: Dreamstime