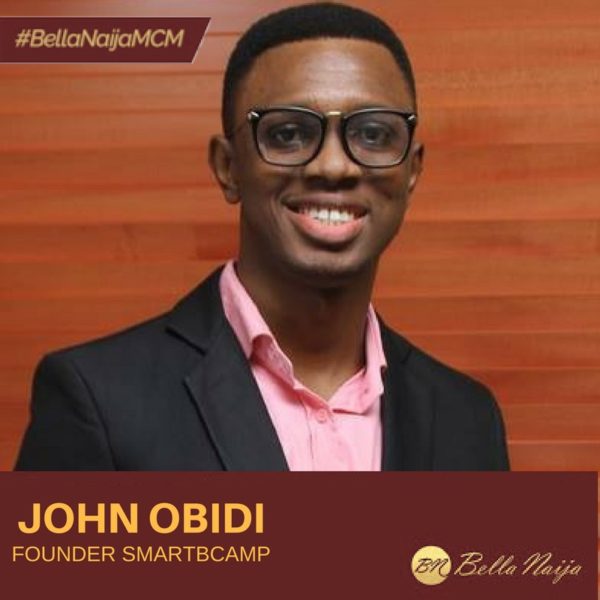 John Obidi's story is one of talent, grit, recognising and seizing opportunities, and giving back.
In 2012, he was a Web Development and Programming instructor in Benin City, the Edo State capital, and while that can be seen as a big deal at the moment, John's personal circumstances at the time weren't as ideal as he would have wanted.
By 2013, he made his way into a career in Social Media Strategy for brands and businesses and was making plans to move to Lagos. The Computer Science graduate from Benson Idahosa University had honed his skills in programming and social media through videos and articles available online despite the poor internet connectivity in Nigeria at the time.
At some point, John had to travel on several occasions from his hometown in Ibusa (also known as Igbuzo) in Delta State, to Asaba, the capital to get internet access to learn and practice programming.
In 2013, he left Benin for Lagos (with only his transport fare to Lagos in his pocket) to attend Steve Harris' Mastering the Business of your Talent Masterclass and also finalise if he'll be moving to Lagos or not.
John finally made the move in February 2014, and as expected, the move was tough on him.
John started volunteering to help with web development and live streaming for events, and not long, these got him high paying jobs and clients including telecoms giant MTN.
He started with ObidiSocial.com which "creates exposure for brands and businesses on the Internet, using Social Media." It is dedicated to empowering SMEs with globally competitive tools and strategies. He teaches businesses how to generate exposure, get customers and increase revenue using Social Media. The company also provides training and consulting solutions for its clients.
In 2014, John founded SmartBCamp, "a community dedicated to closing the knowledge gap among working professionals in Nigeria." One thing that stands out in SamrtBCamp is that almost all of the information on there are free!
SmartBCamp was a spin-off of John's weekly Smart Business Teleseminars with listeners from dozens of countries around the world.
For growing so fast, John was, in 2013, nominated for The Future Awards Africa Prize for New Media.
He was also listed on Avance Media's 100 Most Influential Young Nigerians in the Personal Development and Academia Category.
He is also a regular guest in Channels Television's Tech Trends and is a regular speaker on several entrepreneurship and personal development conferences.