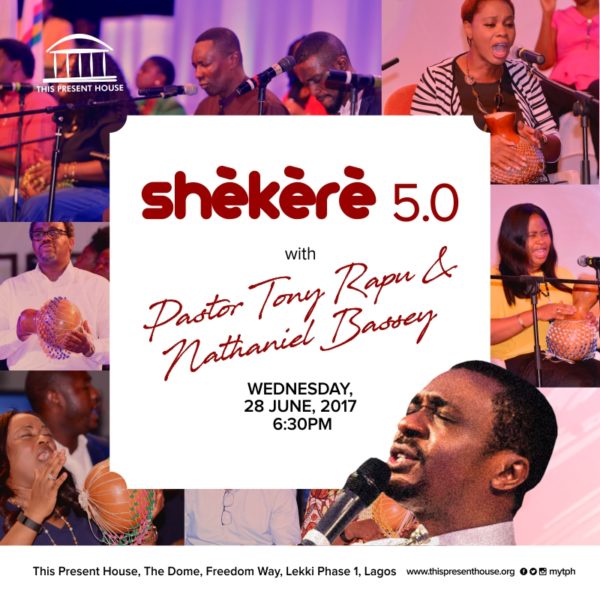 Shekere 5.0 is here!
We always witness a great move of the Spirit at Shekere!!! We are more than ready for another uplifting time with Pastor Tony Rapu and Nathaniel Bassey today!
Date: Wednesday, June 28th, 2017
Time: 6.30 pm
Venue: This Present House, The Dome, Freedom Way, Lekki Phase 1.
You do not want to miss this experience. Prepare to attend with your family, friends and colleagues. If you can't make it to The Dome, you can watch the service live on the website – www.thispresenthouse.org and follow on these social media platforms: Facebook, Twitter and Instagram @mytph.