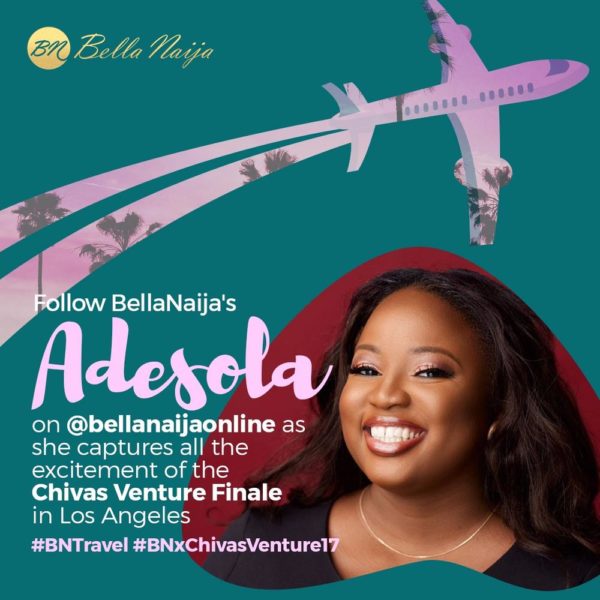 Hey BellaNaijarians,
Adesola Ade-Unuigbe here!
I am super excited to be heading to Los Angeles today (Tuesday, 11th of July) for a tightly-packed 3-day trip to attend the 2017 finale of Chivas – The Venture.
The Chivas Venture is a global search to find and support the next generation of startups that want to succeed while creating a better future for society. Since the Chivas Venture first launched in 2014, almost 6,000 social enterprises have applied for the chance to receive a share of the annual $1 million fund.
This year, there are 30 finalists from 30 participating countries and Nigeria's Chioma Ukonu of RecyclePoints is one of the finalists. Whoop! Click here if you missed the announcement.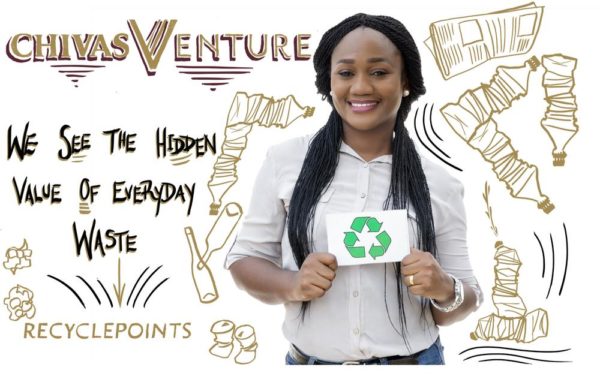 At the finale on Thursday, 13th of July, the finalists will mingle and network with some of the biggest names in business and entertainment. Each finalist has just five minutes to impress the expert judging panel with their world-changing ideas and deliver the pitch of their lives.
Apart from the main event for Thursday, there are quite a number of other exciting activities lined up for my trip and I can't wait to share all the excitement with you on @bellanaijaonline's Instagram page with the hashtags – #BNTravel and #BNxChivasVenture17.
Head over to @bellanaijaonline NOW to follow my exciting journey!