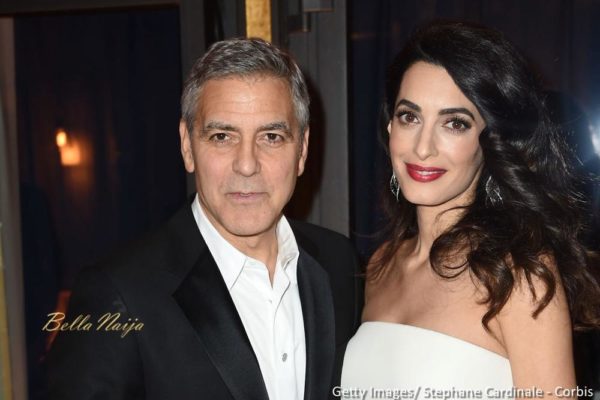 The Clooneys – lawyer Amal and Hollywood actor George Clooney are donating $1m to fight inequality and injustice.
Following the recent trend in the United States of white supremacy and nazi rallies, and the reluctance of President Donald Trump to condemn their actions, citizens have taken it upon themselves to fight for equality.
Acoording to Deadline, the Southern Poverty Law Center (SPLC) is partnering with the Clooney Foundation for Justice to increase the capacity of the SPLC to combat hate groups in America.
The George & Amal Clooney Foundation donated a grant of $1m through the Clooney Foundation for Justice. George said:
Amal and I wanted to add our voice (and financial assistance) to the ongoing fight for equality. There are no two sides to bigotry and hate.

We are proud to support the Southern Poverty Law Center in its efforts to prevent violent extremism in the United States.

What happened in Charlottesville, and what is happening in communities across our country, demands our collective engagement to stand up to hate.