For today's BN Style Your Bump series, we are highlighting professional tennis player Serena Williams' baby bump style diary.
By now we know that the pregnancy period doesn't have to be 9 months of isolation from fashion. Stylish mums-to-be always express their fashion sense and creativity during the period and 35-year-old Serena is leading the pack.
Since Serena Williams announced her pregnancy in April she has been rocking glam staples even on her casual days. From her Atelier Versace gown for Met Gala to comfy sneakers and sweat pants, we can all agree that the 23-time Grand Slam champion's preggo style has been sexy and super glamorous.
Check out Serena Williams' best-ever maternity looks
Magazine Features
All Dressed Up
We really didn't expect anything less from this fit and fabulous woman who plays tennis in skin tight catsuits, gladiator tennis boots, lengthy weaves, tons of jewellery, makeup, and nails. She rocked her outfits with elegance and grace.
Tips to look glamorous during pregnancy:
To elevate your pregnancy outfit, try a layered look like a v-neck stretchy tee or camisole under a blazer jacket or a trench coat. Take a cue from Serena's outfit to a Burberry event where she styled a navy blue trench coat over a camisole. She looks red carpet fab!
If you're sticking to a black or plain colour palette, don't forget to use accessories. Bold earrings, print scarf, edgy sunshades, funky shoes or statement bag with a pop of colour can all add pizazz to a plain outfit.
Pick a bright statement dress for days when you have important meetings or events and want to feel fabulous! It'll brighten your mood too.
Having a baby is a wonderful thing so don't hide your bump. Flaunt your preggo curves in a sexy body hugging and modest dress. Fabrics with a lycra or jersey are good for achieving this look. Her green dress for Met Gala was stunning and looked she looked so precious rocking her baby curves.
Go for kitten heels, that'll raise you up a few inches but still easy to wear and not cause feet swelling.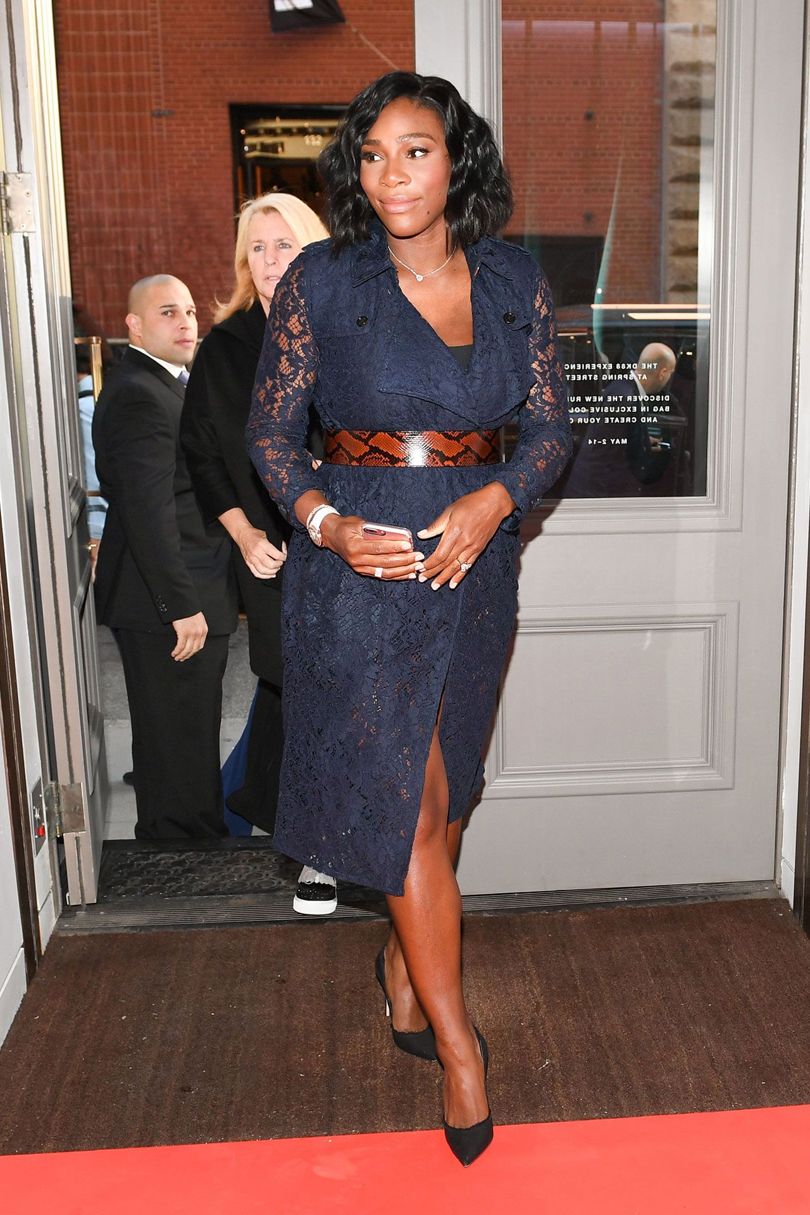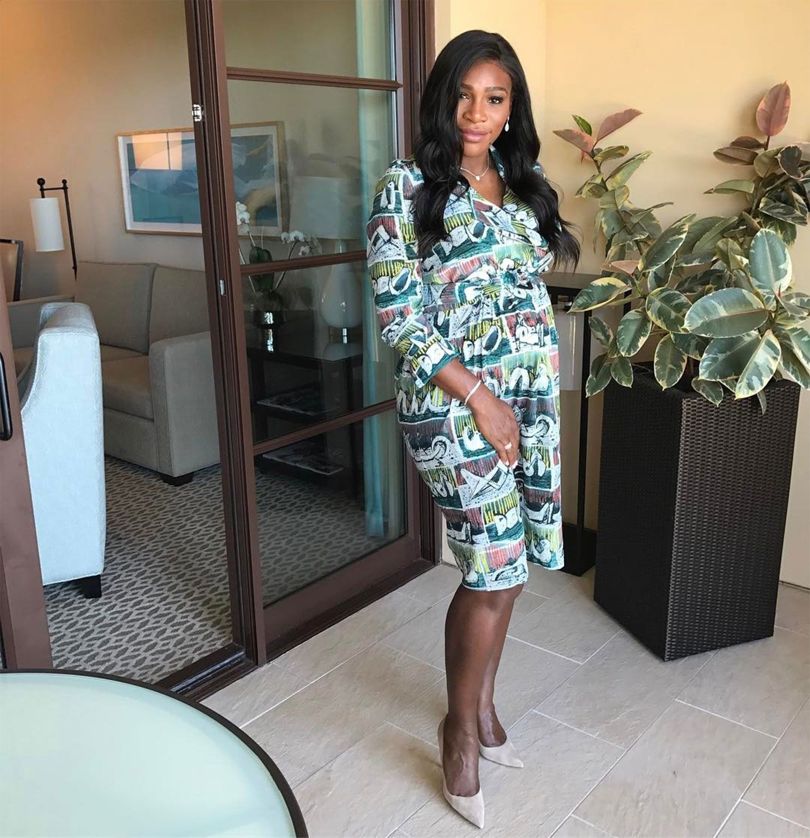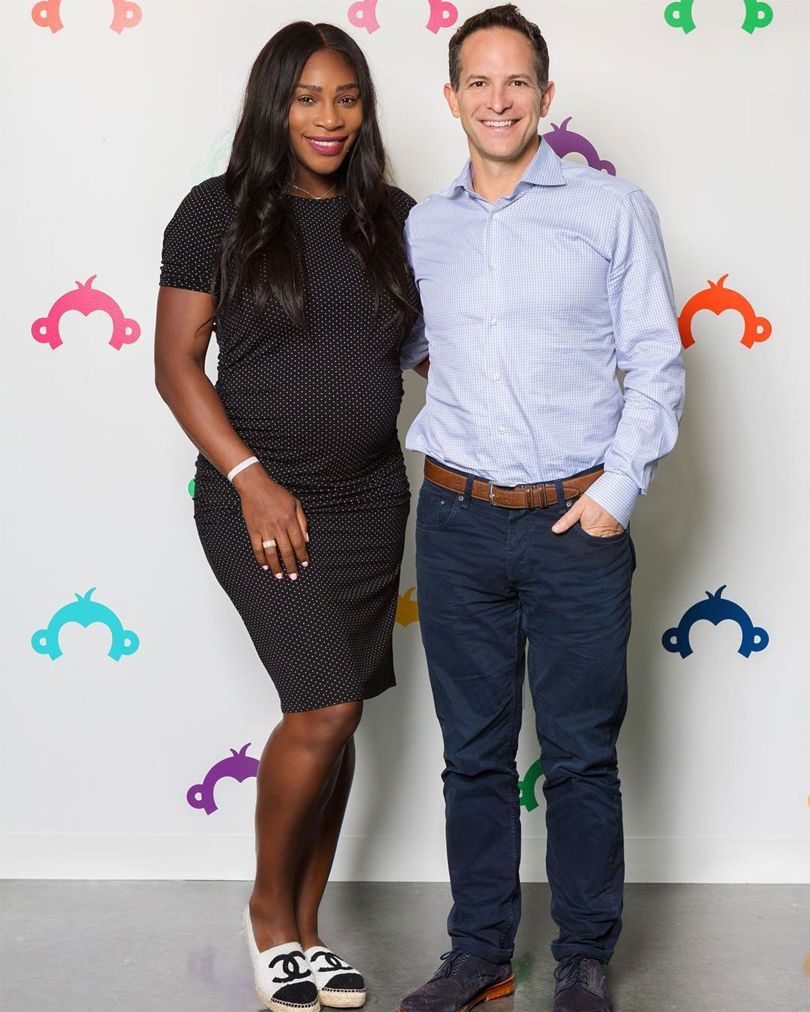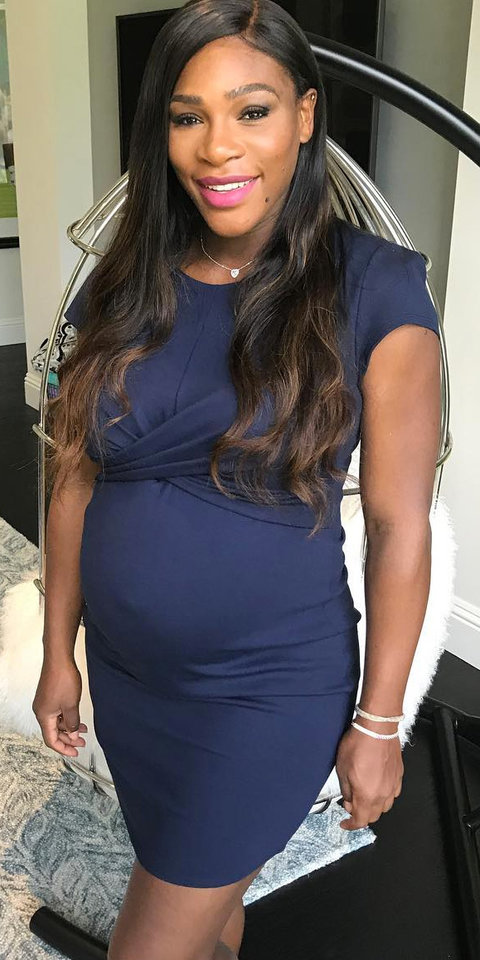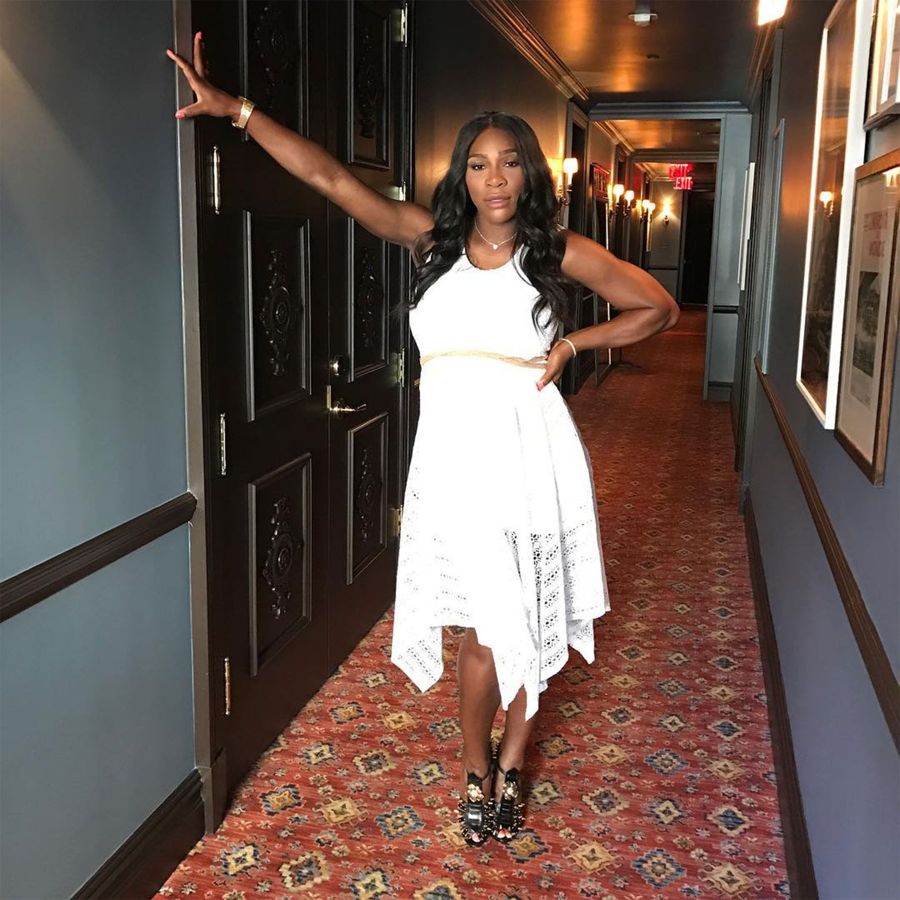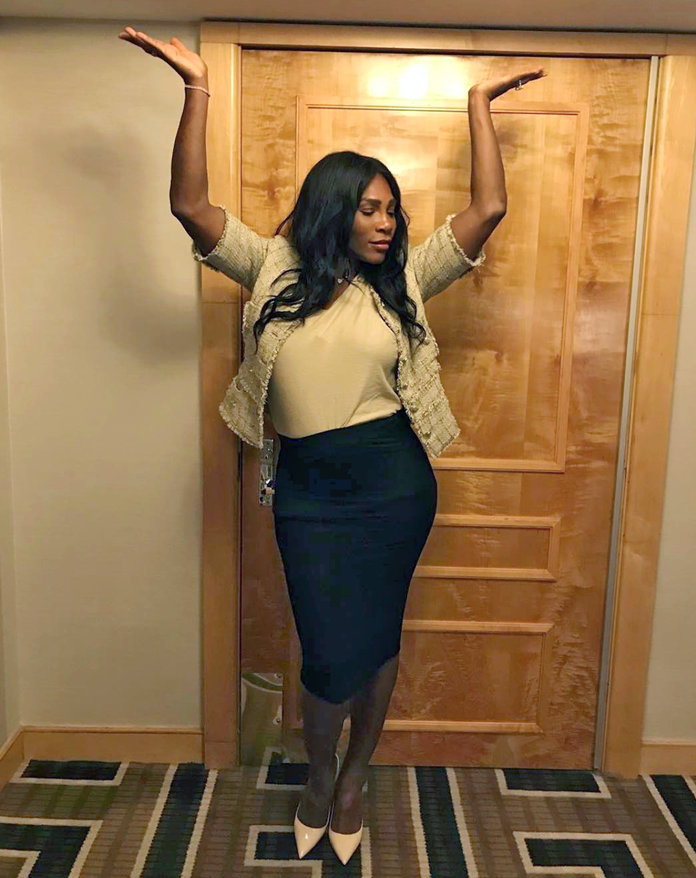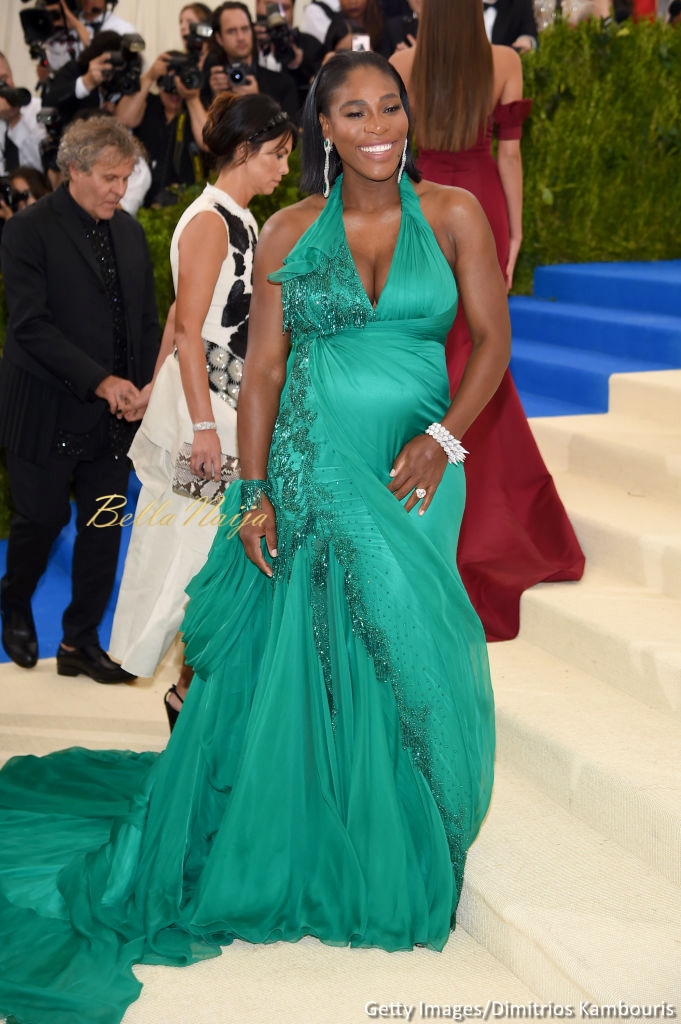 Comfy, Casual and Chic
Serena is more than ready to make the transition from single, multi-millionaire sports star to effortlessly chic wife of a Silicon Valley entrepreneur geek and laid back mom. Her casual outfits were almost as alluring as her glamorous ones.
Tips to stay stylish but comfortable during pregnancy:
Embrace denim because denim has a way of making anyone look chic at all times. Mid riff or belly length denim jackets are perfect for styling your bump because it gives off a silhouette of your curves as opposed to the longer lengthed jacket which covers it all up. Also look out for pregnancy jeans, they are more comfortable.
Keep it simple with sneakers and shorts. Don't over accessorize so that you don't get uncomfortable. Serena Williams' look to Disney World wearing black sneakers and short dungarees are comfortable but really stylish.
Be carefree as you run your daily errands in a maxi dress. Just add a stylish twist to it like a kimono, a pair of sneakers or really edgy low heeled boots.
Don't be too quick to rush into your significant other's closet or start shopping from the men's corner. Wearing oversized clothes the wrong way may not look very stylish. To avoid looking too bulky, pair an oversize t-shirt with skinny preggo jeans or slacks.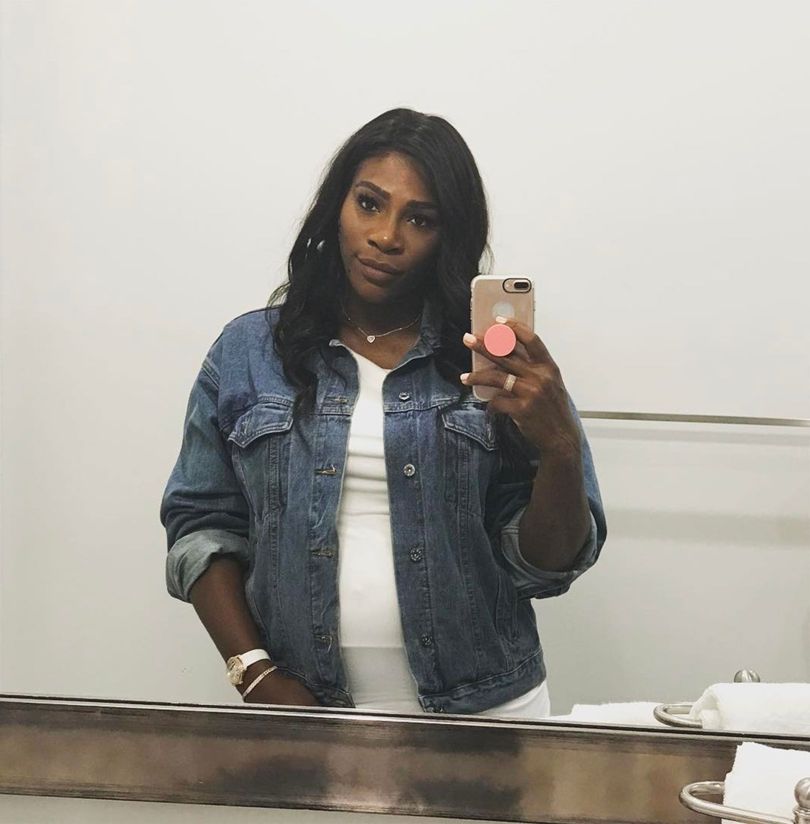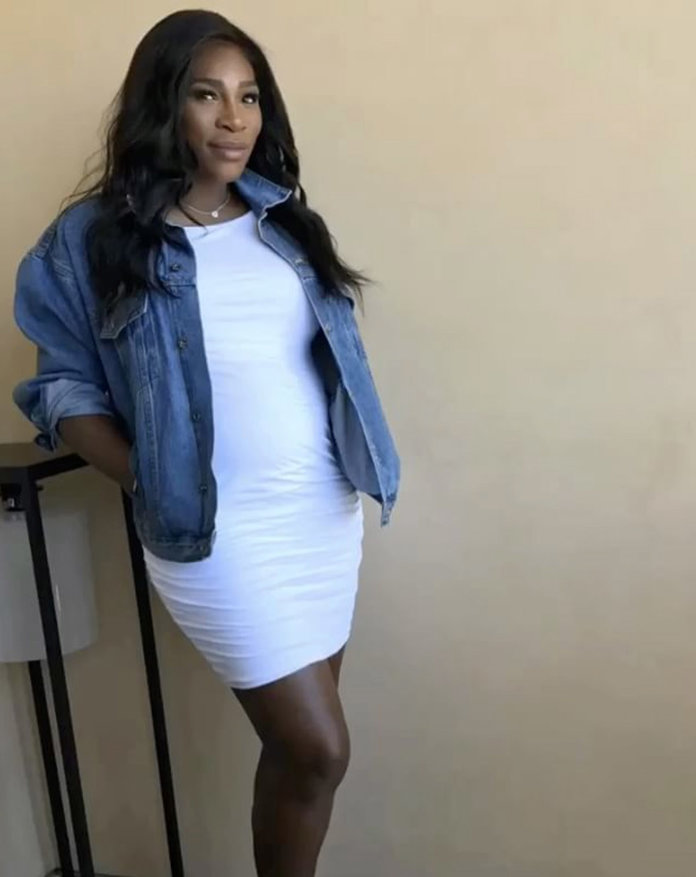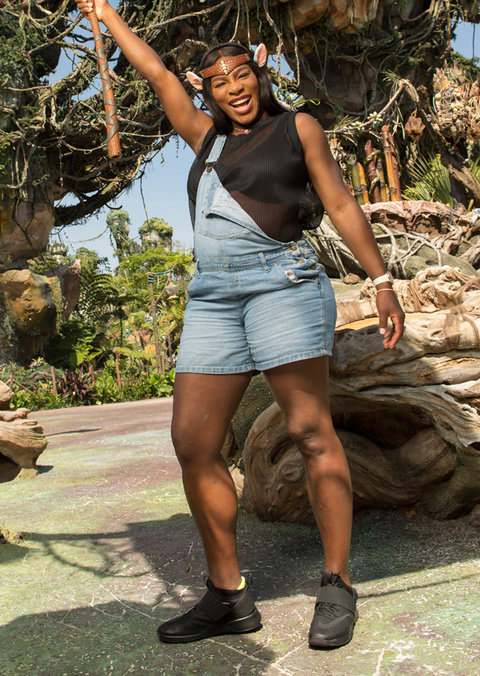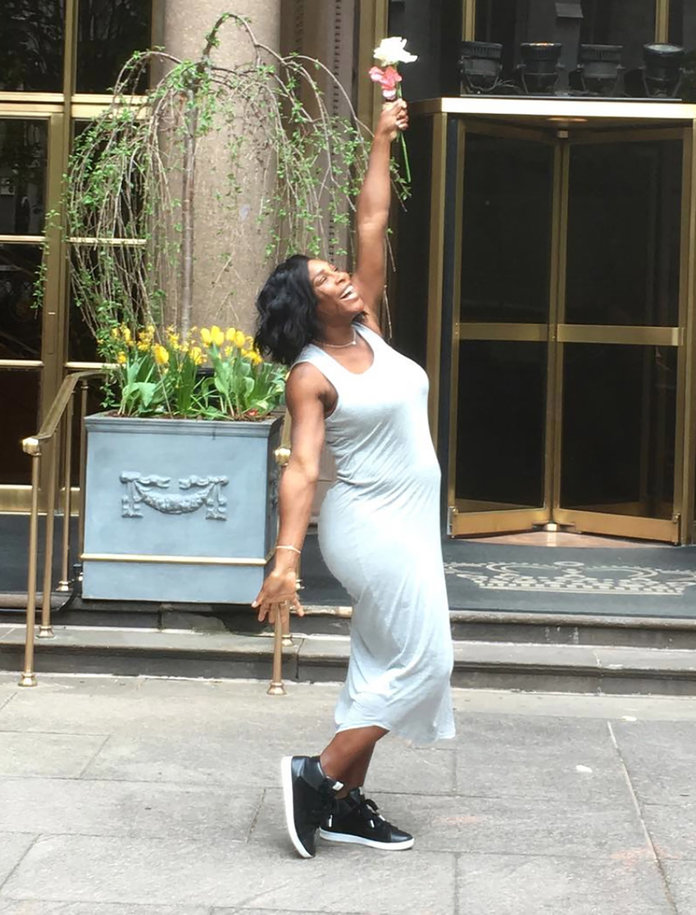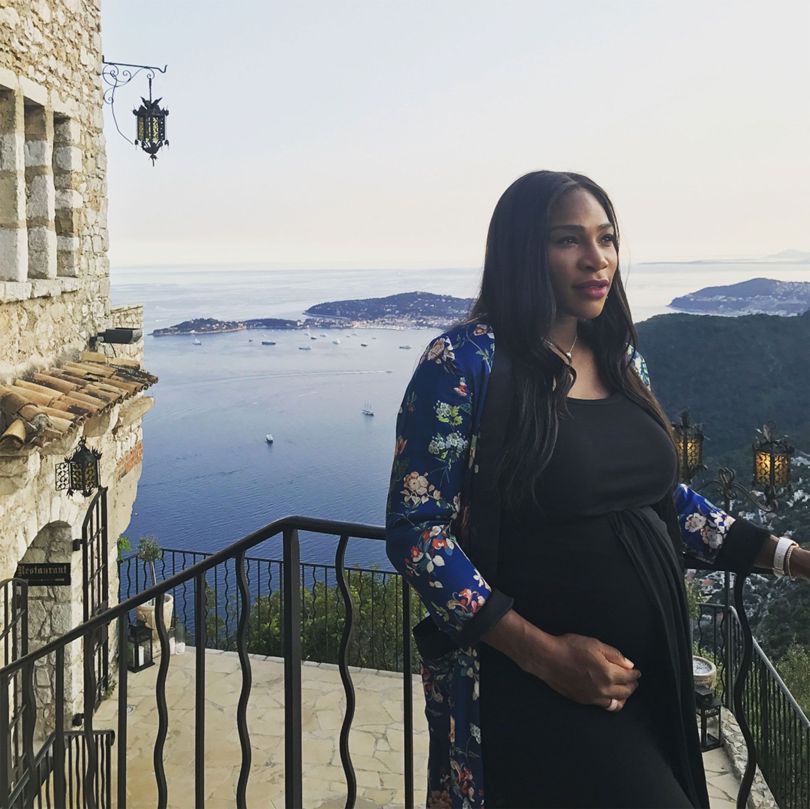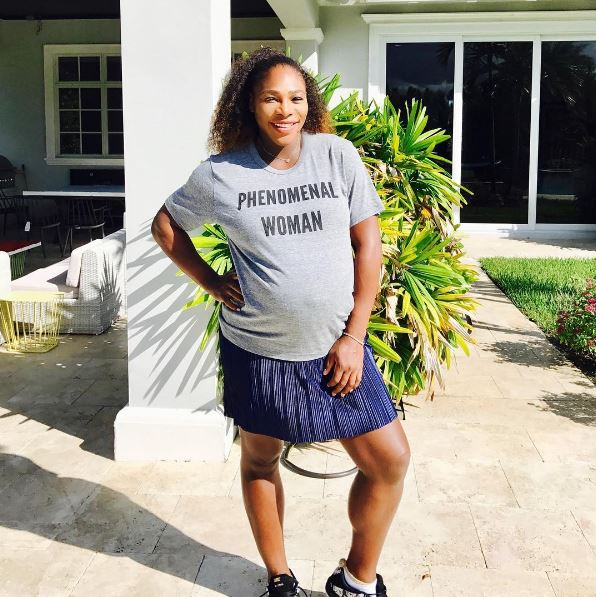 That sums it up for today's BN Style Your Bump.
Don't hesitate to suggest who you'd want to see in our next edition and share your thoughts on today's feature in the comment section.
And if you'd like to be featured, send an email to [email protected]!