Canon introduces its Latest Range of Professional Video & Photography Tools with Cinematographers, Film Makers & Media executives at the Launch Event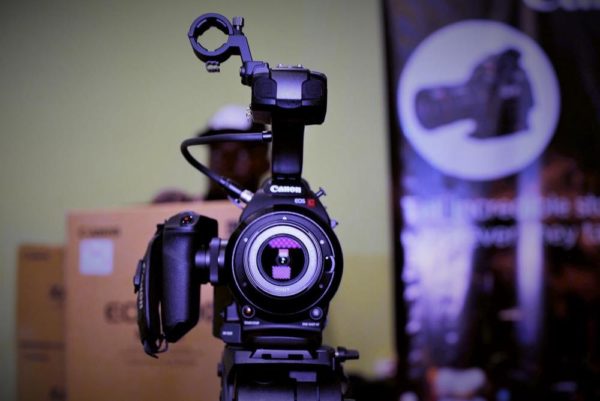 If you are one of those imaging and optical product enthusiast that's been asking "What's new with Canon?" Well, Canon put on a grand show to answer that very question.
A select audience of specially invited guests that included Cinematographers, Film Makers, Videographers and Media executives were present at the demonstration of Canon's latest exquisite range of professional video and photographic tools that held at Sheraton's Four Point in Lekki. The event was well-attended and facilitated by Del-York International; media marketing partners to Canon in continuation of the strengthening of Canon's overall presence in Nigeria.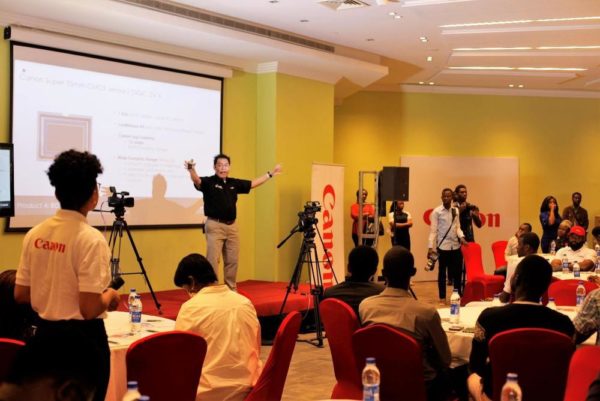 On hand to welcome the attendees was the vivacious Tayo Omodia, Canon's Country Manager. Regarding Canon's presence and market plans for Nigeria, She stated as follows;
For us at Canon, imaging is everything. Canon is a brand that is very reputable, we have very strong recognition globally. In fact, Forbes 2017 places Canon as the fourth most reputable brand in the world. Yes, we are the best at what we do and we are here in Nigeria to stay
 Since formally opening its first Nigerian office in October 2016, the highly-regarded and sought-after Japanese brand continues to be the choice photography and videography equipment for discerning professionals out to capture memorable images. Reputed for its innovative, highly functional and durable range of imaging and optical products, Canon has continued to solidify its stature since its establishment in 1956.
Present to give in-depth technical detail was Canon's Business Developer, Raul Gabat. He meticulously expounded on Canon's diverse range of products – from input devices that include photography, videography and cinematography tools, to digital storage devices that include ACHD and MP4, to output devices that include projectors and printers.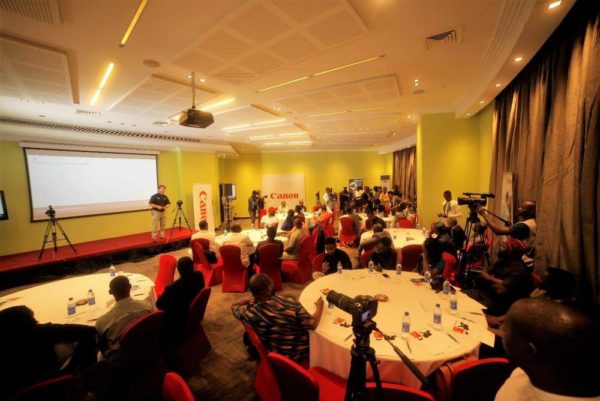 Stressing the power, efficiency, and productivity of Canon's lenses; sensors, and processors, Raul Gabat noted that videographers are generally particular about low light sensitivity, dynamic range, working with latitude, image quality and cost amongst others. He demonstrated a wide range of professional video cameras including the XA Series, EOS C100 MKll, EOS C700, the XF 200 and XF 205. Raul Gabat noted that the XF 200 and XF 205 are particularly high broadcast quality professional tools that meet the broadcast standards of the major networks like CNN, BBC, and Aljazeera. Capable of live streaming, the new range of video cameras combine purity of style with technical innovation, making shooting photos and videos in different scenarios uncomplicated and enjoyable. Among the notables gracing the occasion were the quintessential actress, movie producer, and director, Stephanie Linus; Tope Alake, producer, and director of movies including Picture Perfect. Wazobia Television was also present to cover the occasion. Other television houses represented were CNBC, NTA, Silverbird, ONTV, Consat TV, Rave TV and a host of others.
—————————————————————————————————————————Sponsored Content