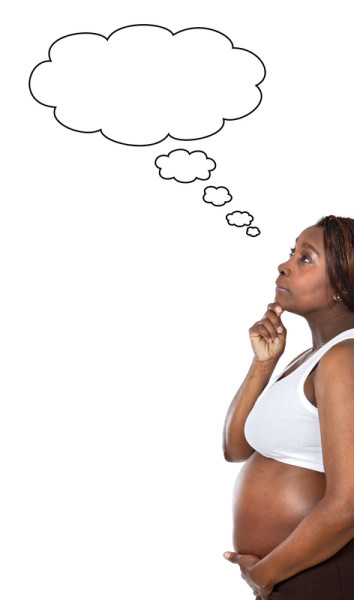 It has become a trend for new mums in the past few years to have personal social media accounts for their children most times even before their first birthday. Some mothers do this because they don't want to drown their own personal pages with pictures of their babies, while others desist from doing this for privacy and modesty.
Vlogger Berry Dakara who recently had a baby shared this question about having a separate Instagram account for your baby.
What do you think about parents opening social media accounts (mostly Instagram) for babies? I always thought it was doing way too much but in the past 2 days, I seem to be having a change of opinion.
An Instagram user @mercygr8 had this to say
I think it is a fun way to track baby's growth. You also have to be ready for the backlash fom internet trolls and people who freely give unsolicited advice. And also the possibility of pedophiles drooling over your beautiful baby girl….so there you have it… the good, the bad and the outright ugly….lol.
Likewise, another person @boluwatiffey said
I've always wondered if it was parents "overdoing" it but a friend who has a baby too said that she felt her baby was taking up too much "space" on her ig account and that u would have to scroll for ages to see any pic of her anymore so she decided to open an account for the baby so baby gets her space and she still gets her space. Lol
Some mothers are not buying into the hype, they believe that this kind of exposure may lead to their children's privacy being invaded and identity theft. So they carefully post adorable pictures of their children as opposed to opening a page specially dedicated to each child.
@Naijanomads on Instagram said in reply to the comment that when you put children's pictures on the internet it may get outright ugly
that ugly is UGLYYYYYYY that's why I'll pass on opening an IG account for my L.O. However, some people have locked accounts where just friends and family are allowed so maybe that can curb the pedophiles.
This mummy @kikelomo has no problem with it, but her husband does. She says
I used to think it was doing too much, but after having my baby I thought why not??? Though I still don't have one majorly cos hubby thinks it's insane. I see no big deal about it
Another mummy @lahmeet says she wouldn't mind using a personal page for her child as a storage space for memories;
Probably for storing memories… I've thought of opening an email account for my daughter where I can send her inspiring notes or pictures chronicling her milestones and such. I guess Instagram can serve too.
@ifetiana doesn't see anything wrong with it
I used to think it was too much too but I realized people do it for different reasons. Some for fun, bonding with the child, some others for storing memories. If it appeals to you, I don't see why not.
Facebook took a stand against underage children social media accounts in 2012. The social network closed nearly 83 million accounts that were managed by someone other than the person. The company requires children to be at least 13 years old before they can open an account when they are mature enough to handle it.
So BellaNaijarians, where do you stand? Should parents open personal accounts for their children?
Please share your thoughts.
Photo Credit: Gelpi | Dreamstime.com