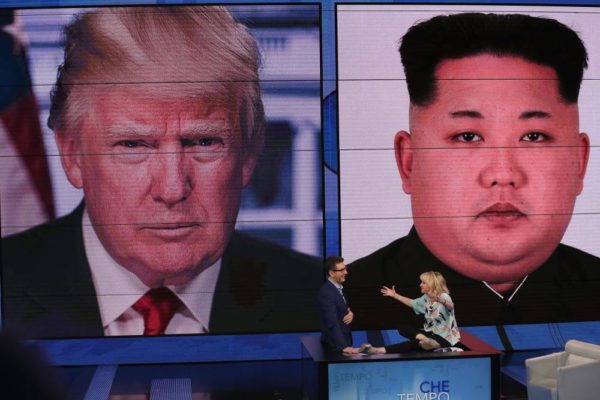 United States President Donald Trump has commended North Korea for calling off its missile attack on the US military base in Guam.
Trump expressed his delight on Twitter, saying it was a wise decision. He said:
Kim Jong Un of North Korea made a very wise and well reasoned decision. The alternative would have been both catastrophic and unacceptable!
Trump had earlier threatened North Korea with "fire and fury like the world has never seen" after news broke that they had developed a nuclear warhead that could fit atop a missile.
He had later claimed that the American military was locked and loaded and ready for anything.
According to Guardian, Kim Jong-un decided to postpone the operation to "watch a little more the foolish and stupid conduct of the Yankees."
He has said they will restrain from going ahead with it unless the US commits more "reckless actions."
Photo Credit: Vincenzo Lombardo/Getty Images