Kanu Ogbonna, husband to Laura Ikeji, on Thursday morning shared an adorable photo of their new son Ryan on Instagram.
He shared the photo with a caption thanking God for being a father. He wrote:
I am proud of many things in life but nothing beats being a father. How cool is that God I thank you. ROK ⚽️?
See the post below: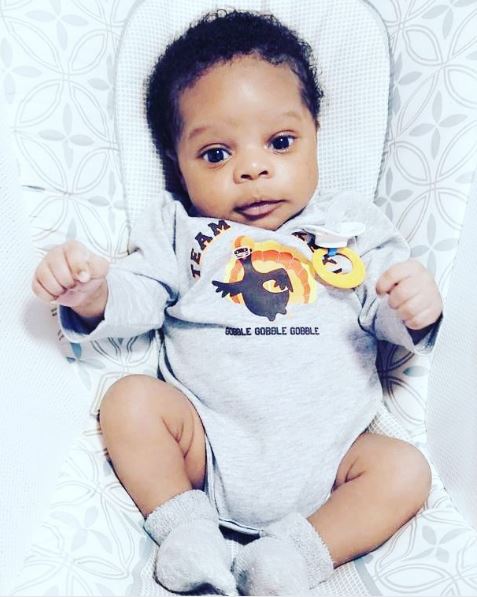 Photo Credit: Instagram – ogbobekee1