TY Bello, Omobola Johnson, Seni Sulyman speak on "Dissecting the Past; Talking Growth, Opportunities and Possibilities for the Future" at TEDxYaba2017
As you may have very well heard, the 2017 edition of TEDxYaba themed Past, Present, Future held last Saturday, August 19th. The event which was very well attended offered an opportunity for attendees and speakers to contemplate the past, present, future of Yaba especially as a symbolic representation of the innovative spirit that is sweeping through human society world over generally and in Nigeria especially. One remarkable thing about the session, was the deep lesson and parallels drawn from erstwhile simple; everyday life like jollof rice, story-telling, poetry, how we wear our hair, the photographs we take; the cartoons our children watch;  how we live our lives every day;  our little communities of learning and knowledge sharing among others.
The talks were as interwoven as they were distinct in nudging different aspects of our consciousness to reflect on this important theme as you will see. Just read on.
Curator Lagos Biennale, Folakunle Osun kicked off the sessions with an expose on 'Jollof rice', the famed West African dish, popular for its ability as a leveler in every party regardless of tribe or tongue. It was a great way to start; telling us (and I paraphrase) that if we all as a people can agree on Jollof, we can agree on everything else. The message of this talk, like Aduke's neo-soul "man is just man" cannot be more apt in speaking to the need of peace and acceptance in these times.
TED Fellow, Tunji Lardner asked the very important question: "What really can we learn from the past; how do they define the present and how can we begin to imagine a future given all that we can learn from our past and present especially?"
To be sure, the challenges especially in a country like Nigeria, are analog as much as they are digital and it is important to recognize these as an important step towards addressing the challenges and solving them. To be able to dissect these, new mindsets are required. If this generation can learn from the mistakes of the past they can avoid the mistakes of their leaders and actively take charge of their future, he noted, stressing that they must not miss the next industrial revolution.
Lala Akindoju as though on cue yet earlier on in the day pinpointed the importance of storytelling as a critical tool for defining the past, present, future; and boldly challenged erstwhile beliefs  when she declared that " other people's experience is the best teacher!" Why make the same mistakes other people have made when you can learn from their experience? Why repeat the mistakes of the past when you can learn from them to better define the present and future?
Finding home grown solutions to our African problems is an important step to reimagining the opportunities in our collective future. While at these, being confident of who we are and what we are made of; being proud of our natural hair knowing that it is "ours and ours alone to wear as we like"; not conforming to please society even in this little task but dutifully finding and owning our truths in our ultimate journey to self and the endless possibilities that abound to us in that discovery. And importantly recognising that to win in life and everything else does require a bit of rebellion even if how you choose to solve your problems; like how you wear your hair. There was a lot to unpack from Ade Balogun's talk on African hair revolution.
"Whatever you are great at, would always be a tool to express the things you deeply care about" That was Photographer/Musician, TY Bello, connecting the dots and reminding us how through power images over the years she has and continues to change perspectives and influence narratives that redefine past beliefs/assumptions while ultimately molding the future. This talk again harps on Lala Akindoju's stimulating talk on the power of story-telling to create new perspectives and inevitably new opportunities.
This was further reinforced in Omobola Johnson talk. Everyone agrees that Africa is a continent of possibilities yet it continues to be perceived as one of experimentation (evidenced in the level of external support it gets, important as they are). To unlock the possibilities and potential of the future, investments need to scale. And to do this, Omobola Johnson lets us know that we need communities of Knowledge, Skills & Capital where through interactions and shared learning; Africans can begin to control and tell their own stories with a view to changing their perception on a global scale.
In his talk "Disgrace to the Family" Victor Asemota shows how everyone has a capacity to not only be influenced but to also influence others regardless of social class or work. The future is one built on influences and role models. There are different factors shaping career choices which are today very distant from the default expectations of African parents and there is as well, a boundless limit to learning opportunities in the digital age. If mined appropriately, one can be certain that the right role models and influences are being raised for the future.
This was for me reinforcement on the need for leaders in Andela's Seni Sulyman's talk earlier. Leaders of the future, not the government but individuals who every day seek to add value, acquire new knowledge and skills and are willing to transfer these skills and impact society. The highlight here was the key question "If future generations of Africans – your children and their children and grandchildren- was dependent on the actions you take every day, what kind of future will they have?"
To open his timeless poem 'History Is' an examination of the intrigues of Nigeria's political landscape till date, Efe Paul Azino begins with a calm deliberateness and measured cadence, a discussion of the challenges of the present day. In the end, he tweaks that masterpiece to reflect the challenges of youth today in the face of the waywardness of political leaders and their corresponding actions to win the future – revolution.
The future is one of the limitless possibilities as far as your minds can fathom literally. You only need to see Judith Okonkwo's talk on Virtual reality to know this. And it was exciting to see this consciousness affirmed during her talk. Who would have thought that it was possible to impact the education, health and tourism sectors or enhance to enhance learning opportunities for Nigeria's out-of-school children many of whom are in the IDPs using Visual Reality? But that's what Judith Okonkwo is doing with her organization, Imisi 3D.
In this same vein, Maryam Uwais through her work on Social Protection is ensuring that Nigeria's really poor people can move beyond the limitations of their past into a whole new future of possibilities. Through the initiative Government Enterprise and Empowerment Programme (GEEP). She ensures financial inclusion for micro enterprises, specifically the unbanked and under-banked; giving them direct access to quick, easy and interest free-loans of between NGN10, 000 to NGN500, 000 for up to 6 months at no other costs except a 5% administrative fee. This inevitably expands the economic opportunities available to them.
Reimagining the future seems a lot more possible after this event. There is nothing more empowering than knowing that unlocking the opportunities imagined in this collective future as well the solutions for the myriad of problems that plague growth primarily resides with individuals, you and I – in the choices we make or do not make. As the convener Emmanuel Adegboye hoped, TEDxYaba 2017 has sparked interesting conversations and ideas which hopefully will in the coming days be evidenced by the corresponding action that would set us on course to a more sustainable future.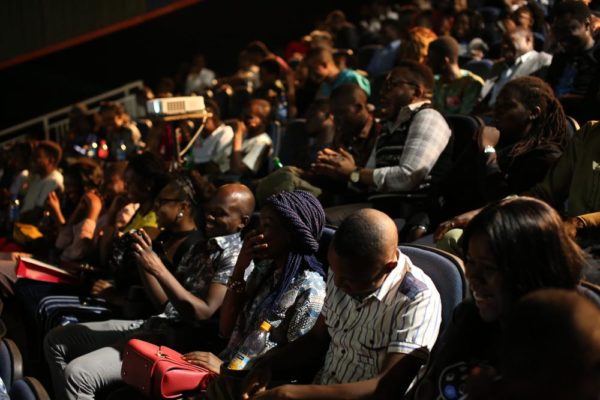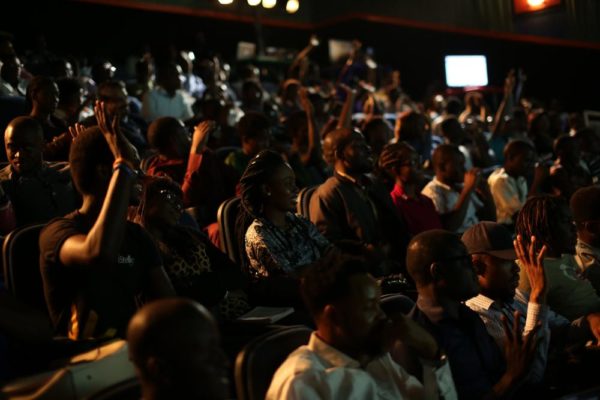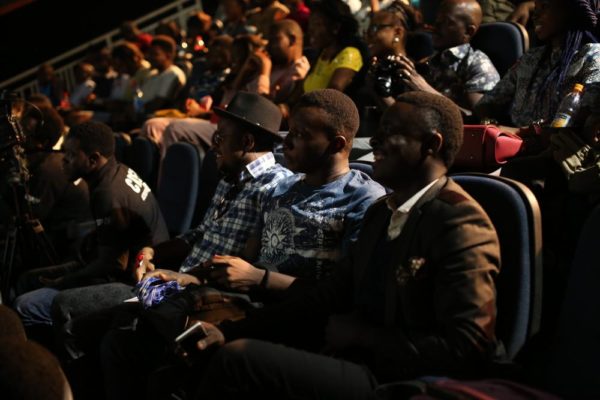 —————————————————————————————————————————————————————————-
BellaNaija is a media partner for TEDxYaba2017