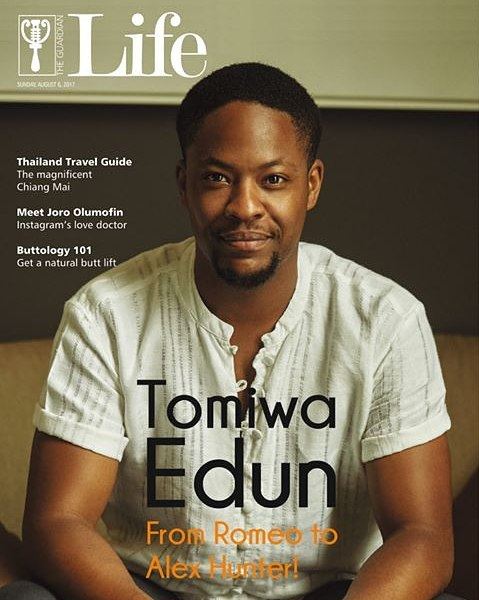 Chances are that you have looked at the cover and you are wondering why your favourite new player from the "FIFA 17 The Journey" looks so real and bears the name Tomiwa Edun.
Chances are that you have checked the Internet and have realised that Alex Hunter is Tomiwa Edun, a Nigerian actor who has featured in series like Merlin and most recently the movie everyone is talking about, "Banana Island Ghost."
Guardian Life had a chat with Edun on his career trajectory from The Globe Theatre to Nollywood.
Read excerpts
The actor said he'd wanted to star in a Nollywood movie for a long time stating: I have been trying to do that for years. We have taken things to various stages and for whatever reason, they haven't quite worked out.
On Banana Island Ghost and why he decided to take the role: It was a lot of fun! The sort of abundant joyfulness of it just jumped off the page.
On his experience shooting in Nigeria, he added: I think being on set is pretty much standard everywhere. You are always short of time, inevitably. No matter how well you can, you are always chasing the clock. We have fun issues like losing light, all those challenges you have to deal with here that perhaps you don't have to deal with elsewhere.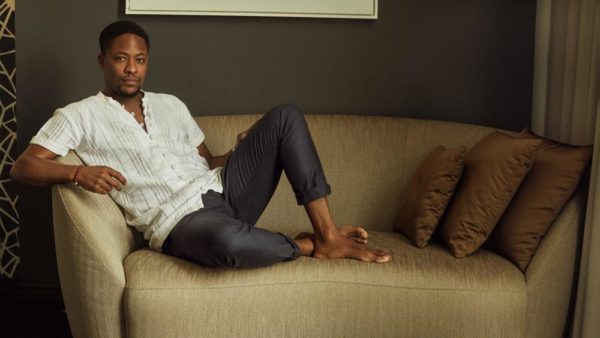 Edun also discussed his role as Alex Hunter, the character everyone plays as when they begin a career on FIFA 2017. He said:
Basically it has given me the opportunity to live out a boyhood fantasy. I mean who amongst us would not be a professional footballer of the highest level if we could do it and I have sort of gotten to live that dream which is amazing.

We shot in this massive warehouse in Vancouver in winter and then seven, eight months later the material that started off as us dressed in these weird motion capture suits, interacting with very few real sets, props and scenery turns out into this beautifully polished pseudo-movie.

I will say that the greatest validation of our work was watching my friends or brothers play this thing that I have been working on for all this time and seeing them pulled in that they are now reacting emotively and spontaneously.

This FIFA thing has opened up doors that ten years ago we wouldn't have known would be there.
Watch b.t.s of the cover shoot
For more on the interview, visit HERE, or grab a copy of The Guardian today.
Credit:
Creative Direction: @themadamezeta
Assisted by @beatriceporbeni
Photography: @jerrie_rotimi
Styling: @mruduku