Find Out the Lovebirds getting FREE Pre-Wedding Shoots with BellaNaija Weddings x TAP Studios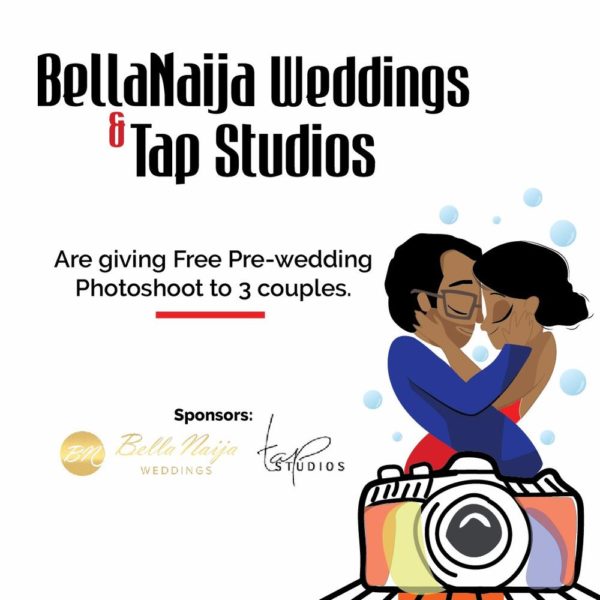 Yaaaaayyyyy,
Remember we mentioned we were partnering with TAP Studios to give three BN engaged couples FREE themed pre-wedding shoots? There are over a hundred comments and counting…we go love ooo! You know we are always here for everything love and weddings! ???
The good news is that we have our winners. **drum roll** A big thank you to everyone that participated in this giveaway, we are always rooting for you!
It's so interesting how things moved from 'that guy is weird' to 'of course I will' for Jemima O. We could not get over Abimbola and Seun's love story standing so many tests and getting the most votes from BellaNaijarians. And it's not every time you come across a gentleman who tells a beautiful love story…Seyi captured us with this one! See screenshots of the winning entries below: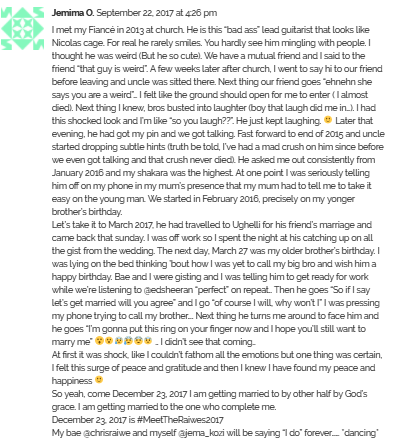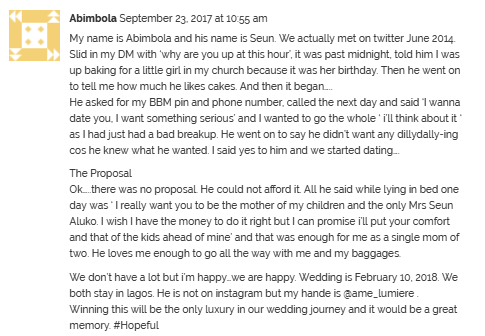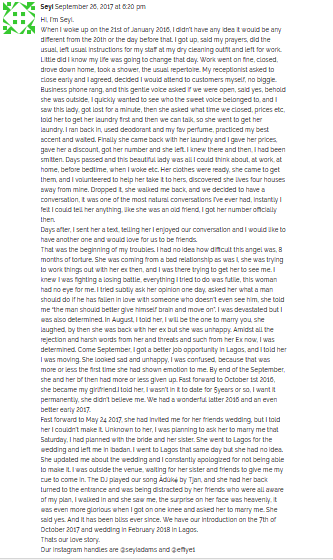 The winners get:
Free Make-up
Free hair-styling
Free styling
20 edited images on a flash drive
Online viewing for friends and family
14×18 wall photo frame
One photo book for each couple
Partners of this project include:
TAP Studios (Photography)
Beauty Matterz (Make-up)
Zee Adetutu (Female Styling)
Bosi and Charles (Male Styling)
Torge Events (Decorations)
ImageInk Solutions (Board Graphics)
Yard 158 (Location)
Hair by Sleame (Hair Styling)
Classic_album_maker (Photo Book)
Mdp_accessories (Accessories)
Dlabodmedia (Videography)