Christian Grey & Anastasia Steele are back in 'Fifty Shades Freed' | Watch the Teaser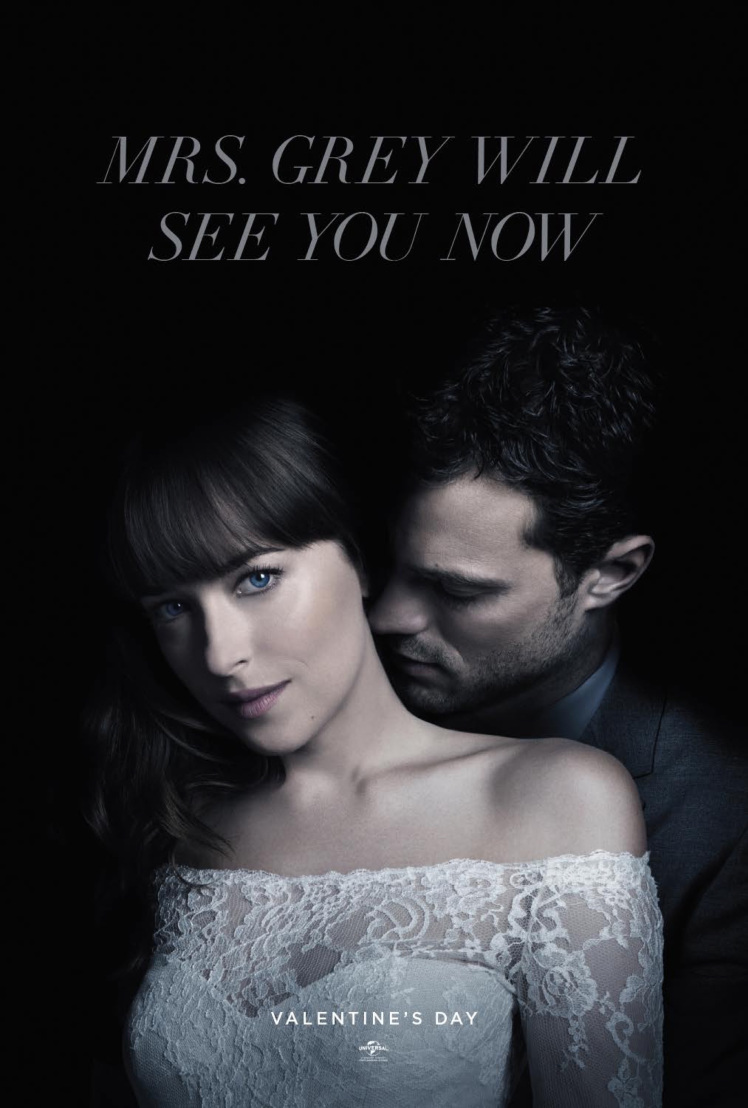 Jamie Dornan and Dakota Johnson return as Christian Grey and Anastasia Steele in "Fifty Shades Freed", the third chapter based on the worldwide bestselling "Fifty Shades" phenomenon.
Expanding upon events set in motion in 2015 and 2017's blockbuster films that grossed almost $950 million globally, the new installment arrives for Valentine's Day 2018.
The new teaser teases Anastasia Steele and Christian Grey's wedding, honeymoon, and more. The new footage also features the tagline, "Mrs. Grey will see you now," which is a play on the first movie's tagline, "Mr. Grey will see you now."
In addition, the story line of Ana's former boss Jack Hyde seeking her out to get revenge is addressed at the end of the teaser.
Fifty Shades Freed is directed by Fifty Shades Darker's James Foley (Fear, House of Cards) and once again produced by Michael De Luca, Dana Brunetti and Marcus Viscidi, alongside E L James, the creator of the culture-spanning blockbuster series. The screenplay is by Niall Leonard, based on the novel by James.
Watch the teaser below.