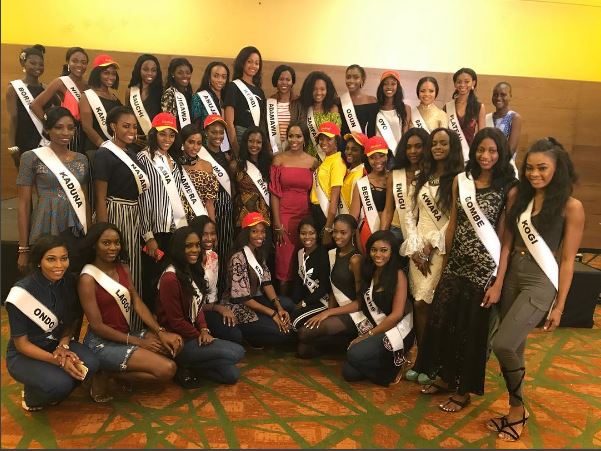 Last week the 37 Nigerian beauties competing for the title "Most Beautiful Girl in Nigeria" were revealed.
After the big reveal, the ladies were sent off to a resort, La Campagne Tropicana for a boot camp where they rehearsed their swimsuit category, the talent show and their walk all in preparation for the main event which is scheduled to take place on Friday, September 15.
As a result to this, we've decided to do a quick round up on their time at La Campagne Tropicana. From their talent show to the current Queen Unoaku Anyadike paying them a visit, here's what the ladies got up to:
**
Words of Encouragement
The MBGN 2015 winner Unoaku Anyadike paid the girls a visit, where she shared words of encouragement with them, asking them to enjoy the moment and reminding each and every one of them how beautiful they are.
Swimwear category
They had a swimwear rehearsal with pageant coach Juliette Haggerman and we love how in sync they are already.
The Dance Rehearsals

The Talent Show
Miss Plateau shoes off her artistic side:
This contemporary dance by Miss Kogi was quite interesting to watch:
Miss Lagos' monologue on domestic violence:
Farewell La Campagne Tropicana.
The girls left the resort early this morning and we can't wait to see what Silverbird has in store for them before Friday.
Credit: Instagram | @silverbirdmbgn