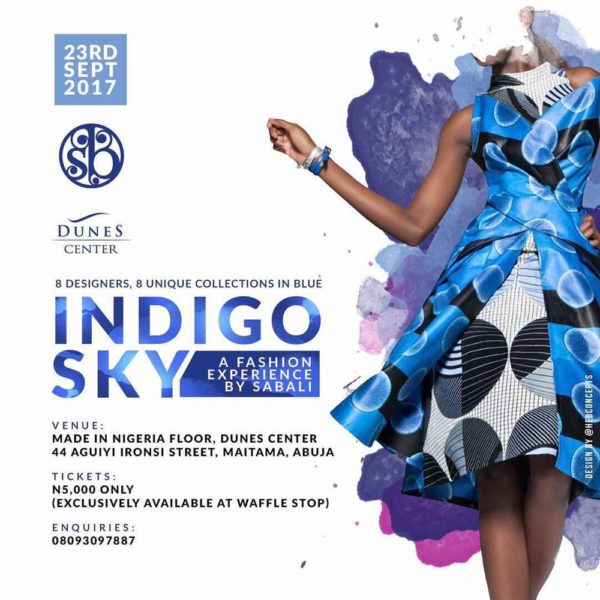 The Indigo Sky Fashion Experience by Sabali is taking place at the Dunes Center featuring a unique showcase of "indigo" themed pieces designed by Abuja's fast emerging young designers.
This theme serves as a challenge for the designers to creatively come up with their own versions of indigo-blue high fashion.
Date: Saturday, September 23rd, 2017.
Venue: Dunes Center, Made in Nigeria Floor, 44 Aguiyi Ironsi Street, Maitama, Abuja.
Time: 3 pm.
The event will serve as Sabali Fashion's 5th year of presenting the capital city with a dazzling fashion affair.
Tickets for Indigo Sky are exclusively available at the Waffle Stop Cafe, located in the Dunes Center, Ground Floor, New Building.
For more information, call 08093097887.
Follow us on Instagram, @sabalifashion, and @dunesabuja, and Twitter, @sabalifashion, and @dunesabuja
————————————————————————————————————————-Sponsored Content