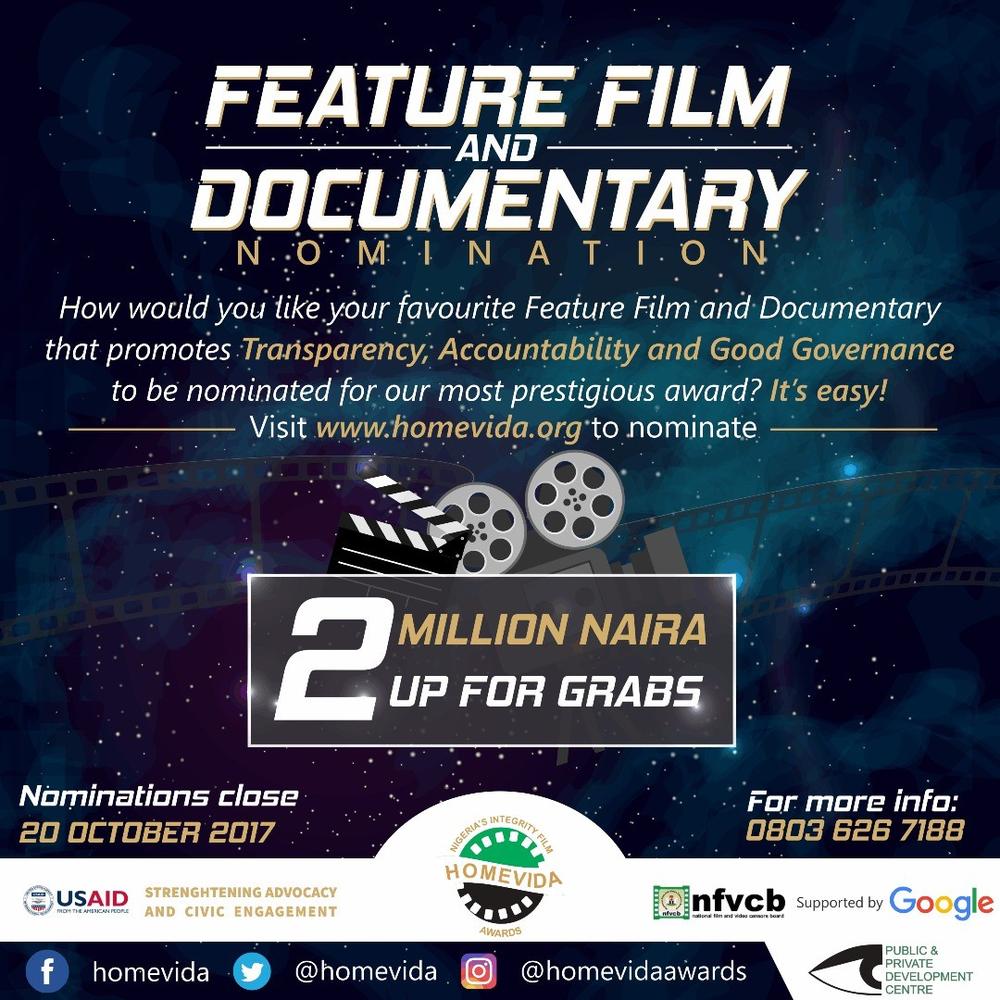 Do you know any feature film or documentary that promotes transparency, accountability and good governance issues in Nigeria?
Then this is your opportunity to give your favorite Nollywood feature film and documentary a chance to win N1,000,000 (one Million Naira) in each category.
In a bid to promote citizen participation and advocacy, the Nigeria Integrity Film Awards (Homevida) in partnership with the Strengthening Advocacy and Civic Engagement (SACE) programme of the United States Agency for International Development (USAID) is rewarding filmmakers who have produced films that promote transparency, accountability and good governance.
Simply visit www.homevida.org to nominate the film that best fits the criteria.
Nominations end on Friday, October 20th, 2017.
Hurry Now! Start nominating!
—————————————————————————————————————————————-Sponsored Content