Hey BellaNaijarians, It's Mary Edoro here!
Last weekend for me, was fabulous! Let me tell you about it.
I was one of the guests at the Southern Sun Ikoyi Weekend Influencer's Treat… ah! It was amazinngggg.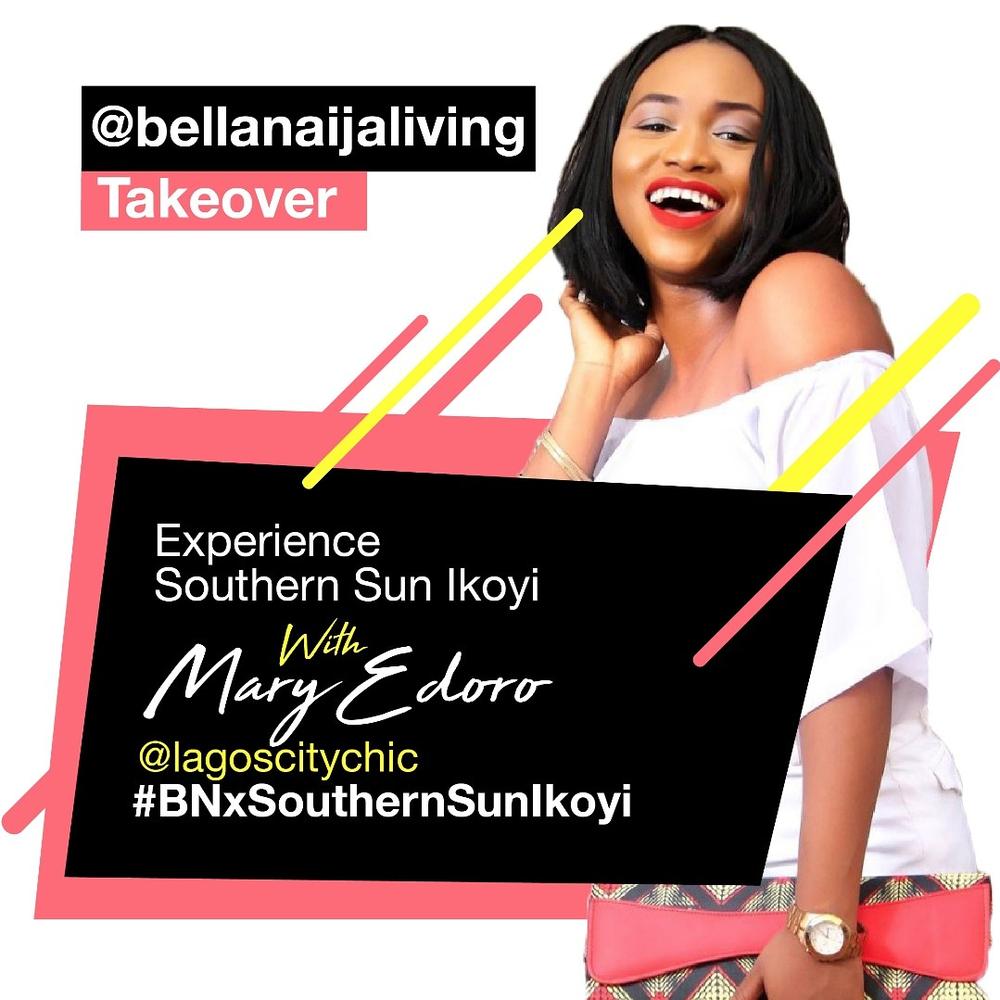 If you followed the hashtag #BNxSouthernSunIkoyi on Instagram, you'd have seen all the fun I had from Friday evening to Sunday, I didn't ever want to leave.
I got to explore the 4-star hotel's restaurant, coffee shop, cocktail bar, pool and partook in other exciting activities. Not only that I did all of these alongside amazing top Nigerian celebrities and key players in major industries including Top photographer Kelechi Amadi-Obi, Media Personality Ifedayo Olarinde aka Freeze, and his partner Benedicta Elechi, Actor and TV personality Mozez Praiz, Actor Ihuoma Linda Ejiofor, Veteran Actor Ireti Doyle, Lola Daniyan of Unravelling Nigeria, OAP Chico Rocx, Oluwaseyi Adeyemo of Inside Watch Africa, Onyeka Udechukwu of  Hello Perfect, Tony Ekaidem of The Body Alchemist NG and Actress and Media Girl Chioma Omeruah aka Chigul.
Friday Check-In and Room Tour
I've heard a lot about Southern Sun's fine dining so I was really looking forward to it. When I got there by 5 pm, I was welcomed with a complimentary glass of Chapman by one of the bellboys who also cheerfully helped me into my room.
As soon as I got into the room, my first thought was SLEEP! I loved how cozy and quaint the room was. Simple, warm and with a relaxing view. There was a reading table, a well stocked mini bar, and just enough lighting for the perfect selfie!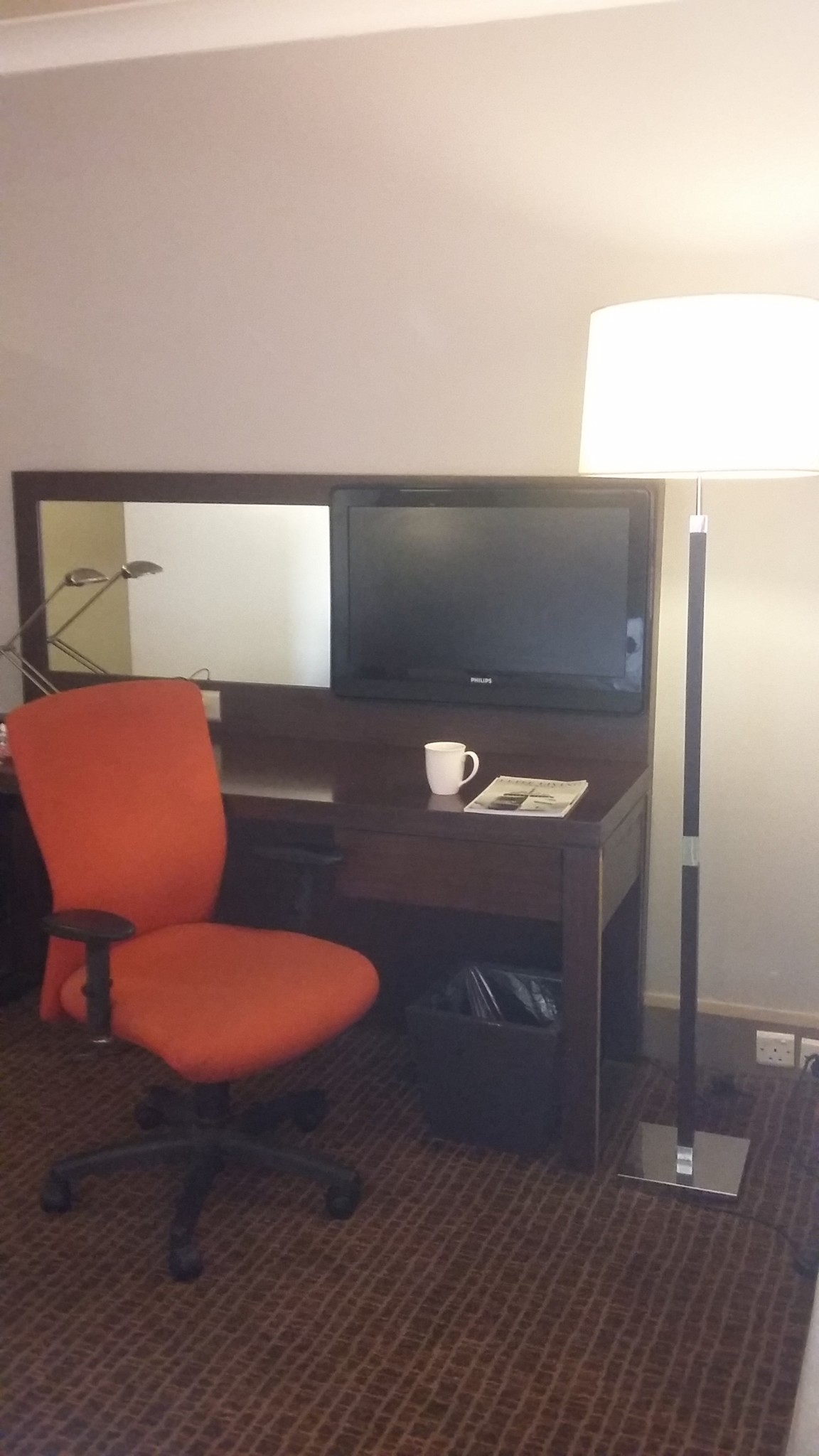 Here's a visual tour of my room
After a quick shower, I scurried downstairs for introductions and light refreshment at the terrace. I was there quite early so I had a chance to chat with the ever-cheerful Ubong Nseobot, Sales and Marketing Manager of #SSIkoyi.
We discussed some of the company's new marketing strategies including the hotel's Jumbo Package which includes a weekend's stay at Southern Sun Ikoyi, meals inclusive and a trip to Ilashe beach all at subsidized rates. After that, she told me about some of the guests that would be joining us and my eyes grew wide with excitement.
The pampering began that evening. We started with drinks and finger foods then advanced to a yummy variety of seafood. I had initially heard about how amazing the hotel's seafood extravaganza night was but guys, this exceeded my expectations; after dinner, I could hardly move!
From enjoying the Live band session, we practically hijacked the microphones and started a fun karaoke session which escalated pretty quickly as we started singing mainstream songs and almost everyone in the restaurant joined in. Here's why hanging with celebrities is so much fun *wink*.
We called it a night at almost 1 a.m and I was glad to meed a tidied up room and a platter of fruits waiting for me, how nice!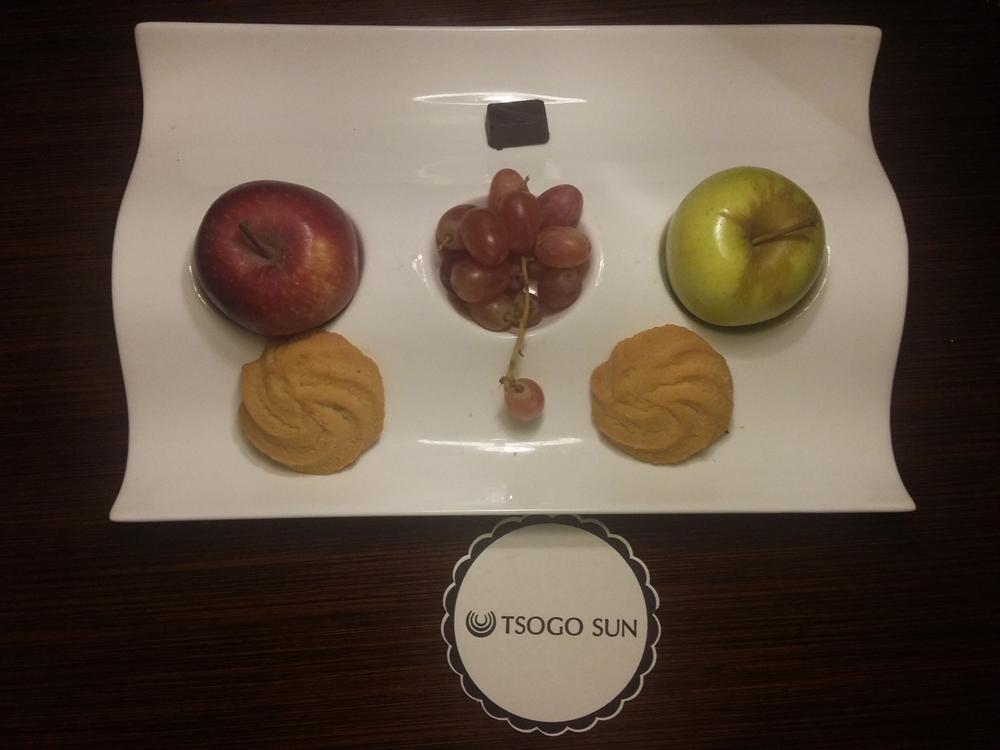 The following Saturday and Sunday, I was lodged in a comfortable room and woke up every day to warm and pleasant staff. I had the most fun I've ever had in a long time; apart from being in the company of incredible people, here were the highlights of my Southern Sun Experience.
La Manga at Ilashe Beach
The next day, after breakfast we all set out to the luxury La Manga at Ilashe beach. It's only a 5-minute drive from the hotel to Fiki Marina where our boat was docked and ready to sail. Of course, we took some time for cute photos, the jetty is so beautiful we couldn't resist.
We had our photos taken by the legendary Kelechi Amadi-Obi, enjoyed tasty barbeque, played games and then headed back to the hotel. I would tell you about the juicy conversations with Daddy Freeze but what is said in Ilashe, stays in Ilashe. hehe.
Check out our photos taken by Kelechi Amadi-Obi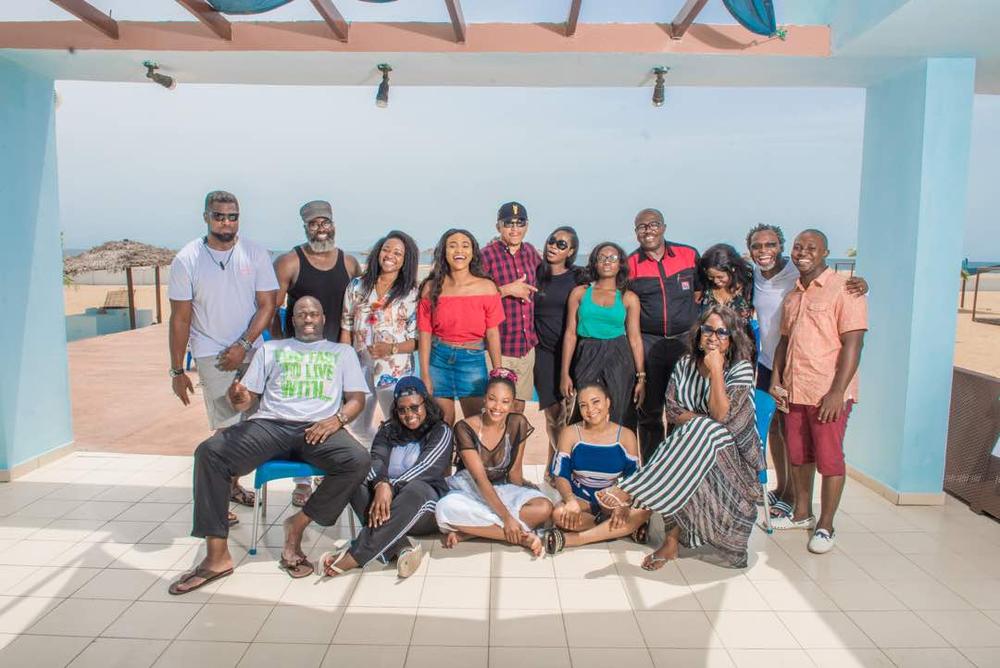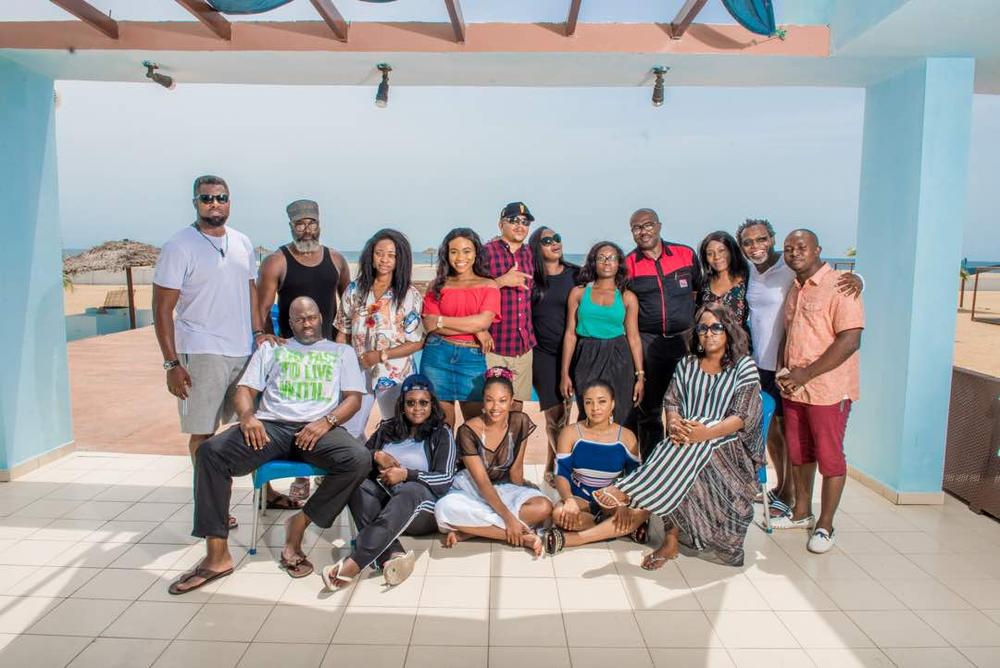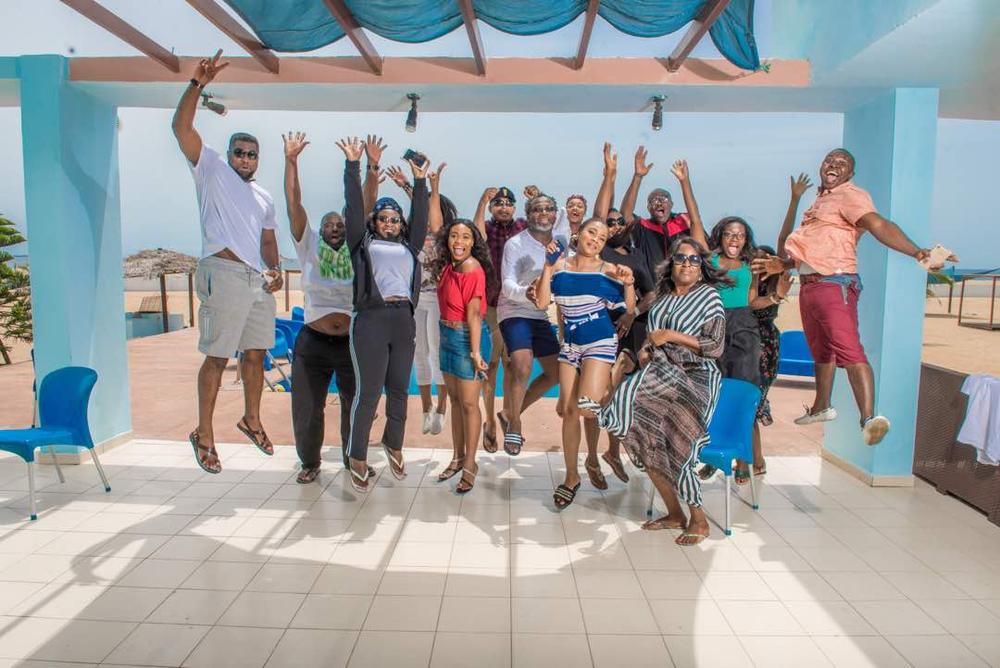 That night we ate out of #SSIkoyi's Á la Carte Menu and OMG! the food was ah-mazing! The best part of the night was when Chigul came around. She's an amazing person and had us laughing all through with her hilarious stories.
The Massage Session at Oasis Medspa
Right after breakfast on Sunday, we were off for a spa session at Oasis Medspa, we walked because it's relatively close to the hotel. Southern Sun Ikoyi and Oasis Medspa offer very decent discount rates for massage and aromatherapy sessions to guests of the hotel.
The day was off to a great start as I felt totally relaxed and ready to take on the very popular Southern Sun Champagne Brunch! Everything was at the buffet spread; jollof rice, calamari, yams, sandwiches. Guys, I was in paradise!
P.S the Sunday brunch gets so packed that it's better to call in earlier and book a table.
All the Food!
Reminiscing over all this food is torture right now. No doubt, Southern Sun Ikoyi is the home of fine dining, everything I tasted over the weekend was pure bliss. From the juicy shrimps to the pancakes I was greeted with every morning, here were my best food moments:
Two nights at Southern Sun Ikoyi was an incredible way to start the new week. All the activities left me refreshed and energized.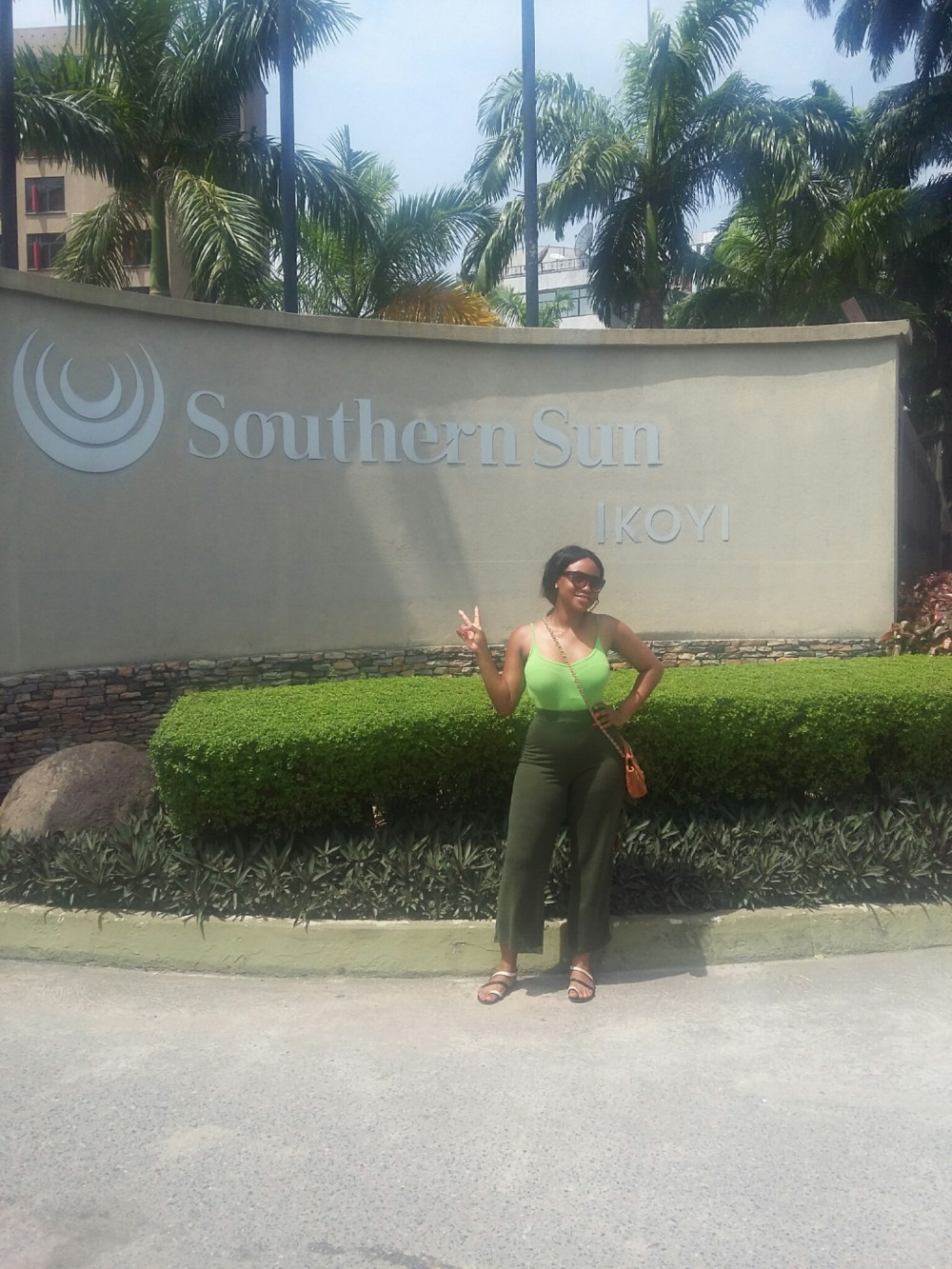 I'll love to go there next time with bae though, its the perfect place for a baecation. It's also a good place to have some alone time, you could meet and make new friends when you sign up for the Jumbo Package.
I'm grateful to the Southern Sun Ikoyi team for having me, it was a wonderful experience and I look forward to another weekend getaway with the SSIkoyi Celebrity Weekend gang (yup, we have a WhatsApp group!)