Dufil Prima Foods Plc. celebrates Indomie Independence Day Award's 10th Anniversary with 10 Academic Scholarship Rewards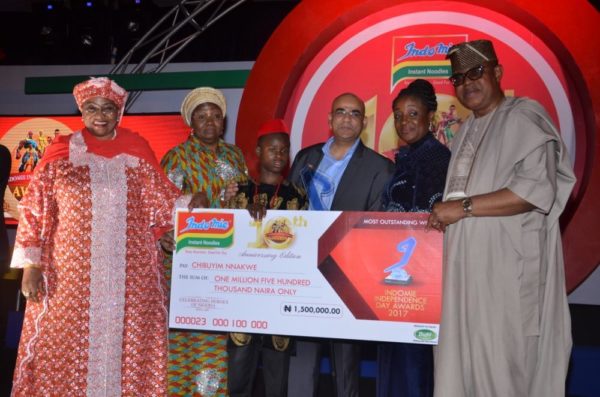 Growing up as a child is fun and Indomie Noodles brand has become a house hold name in Nigeria and the taste is simply irresistible for everyone most especially children.
Recently, Dufil Prima Foods plc makers of the nation's leading noodles brand Indomie in its continuous efforts in giving back to the society and nation at large celebrated the 10th anniversary of its CSR initiative "The Indomie Independence Day Award (IIDA)" for Heroes of Nigeria; rewarding 10 children with education scholarship worth Millions of Naira.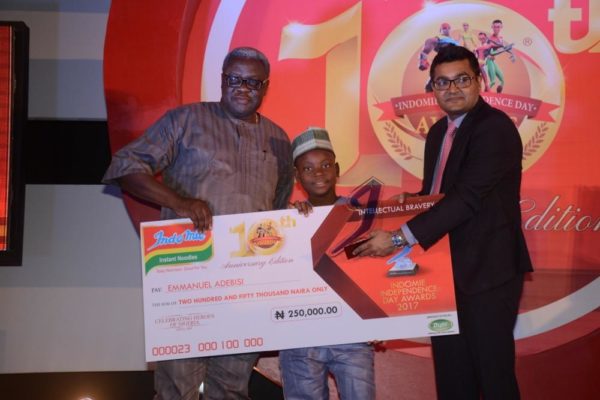 IIDA for Heroes of Nigeria is a social responsibility initiative of Dufil Prima Foods Plc designed to extol and support the exemplary accomplishments of children who have shown courage and determination in situations that ordinarily would bring fear.
In the past 9 years, 27 children have benefited form this laudable initiative by the Indomie brand. Some of whom are now graduate of various institutions.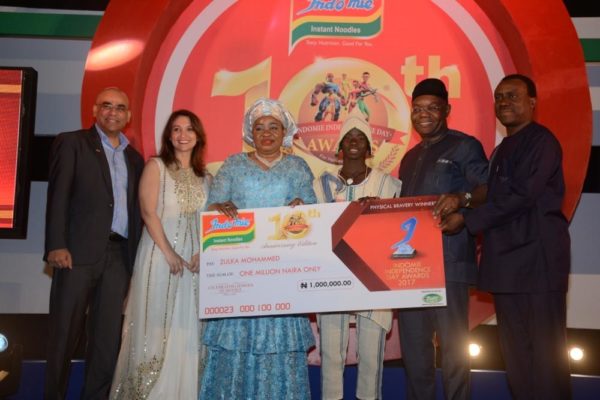 The event which was timed to coincide with the Nigeria 57th Independence Day celebration, had 10 winners rewarded with millions of naira worth of scholarship each as against 3 winners in previous years. Three winners were drawn from the three award category i.e Physical Bravery, Social Bravery and Intellectual Bravery while the 10th winner went home with the award of "Most Outstanding Bravery Act".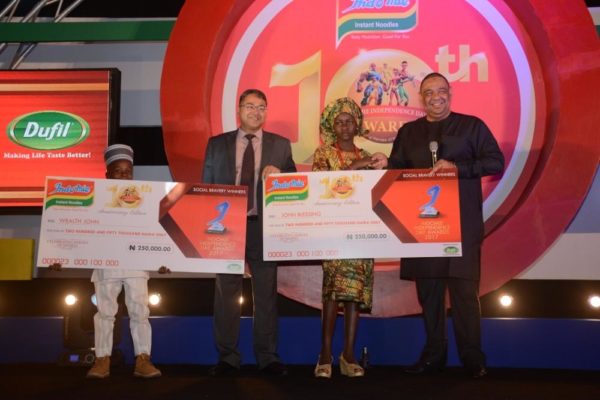 The winners for Intellectual Bravery include 13-year-old Paul David from Markurdi, who invented a radio station; 11-year-old Emmanuel Adebisi from Markurdi who exhibited various inventions; 14-year-old Joel Clement from Kano who constructed an incubator for hatching eggs.
14-year-old Zulka Mohammed from Adamawa who saved group of children from terrorist attack; 14-year-old Ubong Akpan from Akwa Ibom that saved the life of a nursing woman and Adejorin Oluwatobiloba, a 15-year-old that rescued a girl from kidnappers were winners in the Physical bravery Category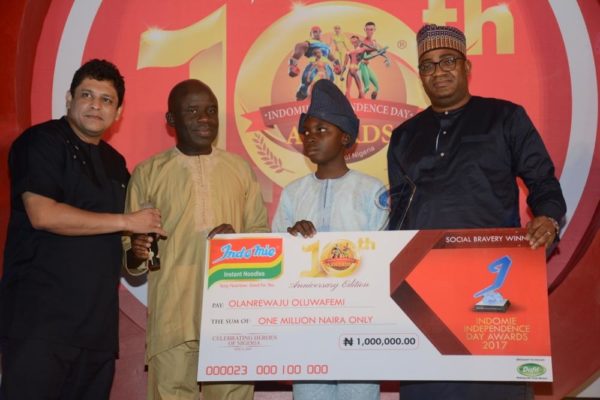 The winners for the Social Bravery category are 15-year-old Olarenwaju Oluwafemi from Ibadan who used football competitions to campaign against crimes; 12-year-old John Blessing from Ogun who advocates against child abuse and8-year-oldd Wealth John from Nasarawa who saved a girl from child marriage. Also, Chibuoyim Nnakwe, 11-year-old who saved mother from impending death, won the award for the 'Most Outstanding Bravery Act' for the year.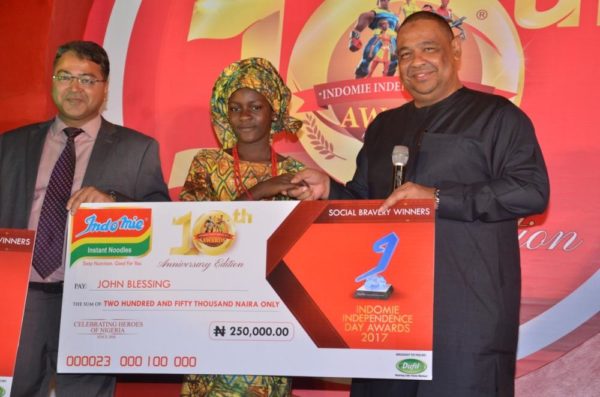 The annual event had in attendance dignitaries from various state like The Oba of Lagos HRM Oba Rilwan AKiolu; The Minister for Women Affairs and Social Development, Senator Aisha Jummai Alhassan;  First Lady of Edo State, Betsy Obaseki; the Senior special adviser to the President on Media and Publicity Femi Adeshina; President, Lagos Chamber of Commerce and Industry Chief Dr. Nike Akande; Wife Of Minister For Power, Works And Housing, Dame Abimbola Fashola; Former Deputy Governor of Lagos State Femi Pedro; CEO of various corporation, Celebrities, Media Personalities, Children and other friends of the brand.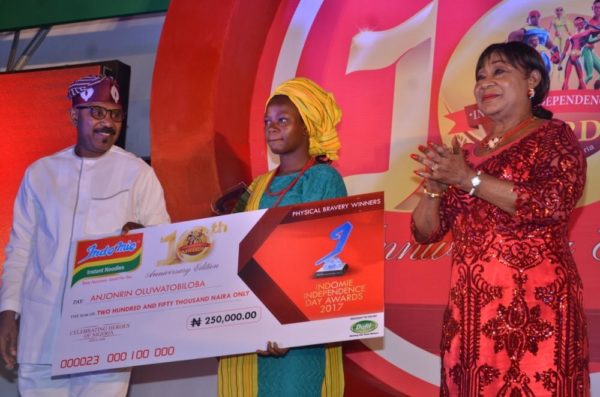 In her goodwill message, the Minister of Women Affairs and Social Development, Senator Aisha Jummai Alhassan, commended and congratulated Dufil Prima Foods Plc on the occasion of the 10th edition of its IIDA to Nigerian children that have shown extraordinary acts of bravery and determination in the face of danger to their lives. Rewarding children that have surmounted these difficult challenges in the society is indeed an addition to the success story of Dufil Prima Foods Plc, having made Indomie a household name in Nigeria.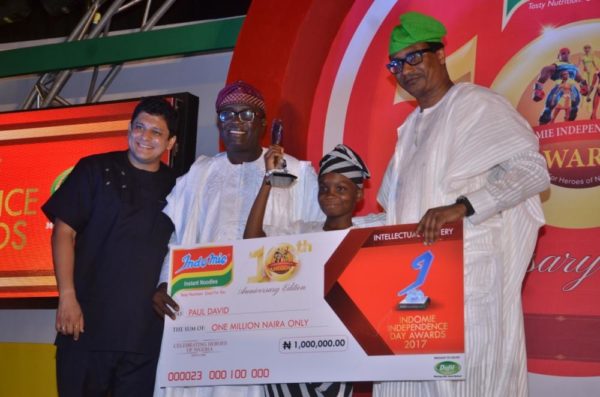 The manifestly overjoyed Group Managing Director, Dufil Prima Foods Plc, Deepak Singhal, expressed delight at the success of this event.
Deepak said, "As a company, we have sustained this initiative over the years owing to our commitment to continuously impact positively on the lives of our consumers most importantly the children who represent the future.
"Now marking a decade, IIDA stands to identify and celebrate 10 great children who have displayed an unmatched physical, intellectual and social bravery in the face of hazards and unfavourable conditions, and it is all in a bid to encourage and inspire more those who would tomorrow hold various leadership positions in our dear country.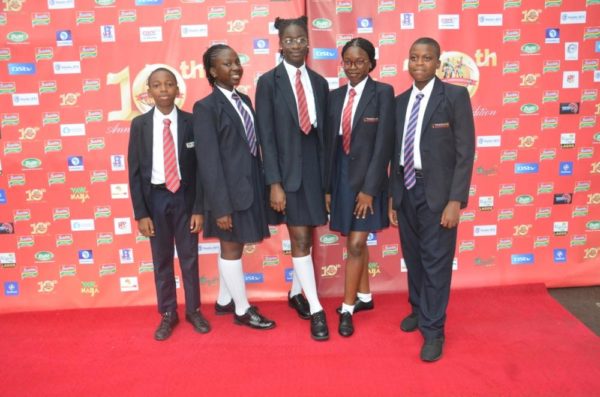 "I'm extremely proud of everything we've achieved in the last 10 years with IIDA. Our CSR credentials are an important part of our company's DNA. It's critical to who we are and what we stand for." Says Girish Sharma, Chief Operating Officer, Dufil Prima Foods Plc: "A significant part of our CSR initiatives is our engagement with the public.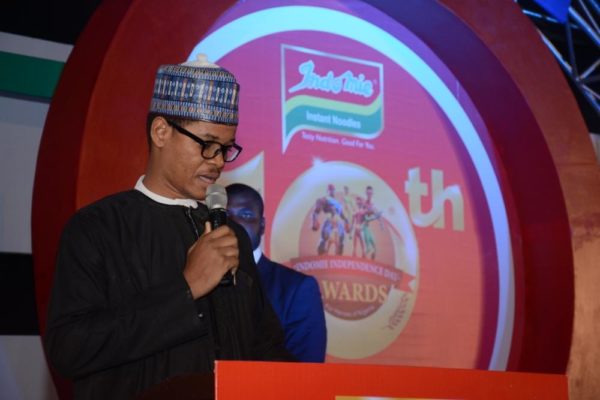 "The success of IIDA's philosophy remains true today, and is evident in the many and varied selfless effort and commitment we have taken at ensuring the success of the IIDA over the past 9 years."
"By celebrating 10 winners, Nigerians can better understand the capabilities and how valuable these exceptional children mean to us.
Alongside captains of industries, government functionaries, the crème de la crème of the society and dignitaries from all works of life.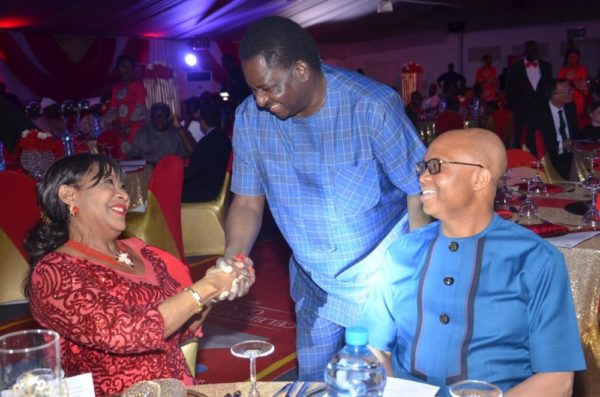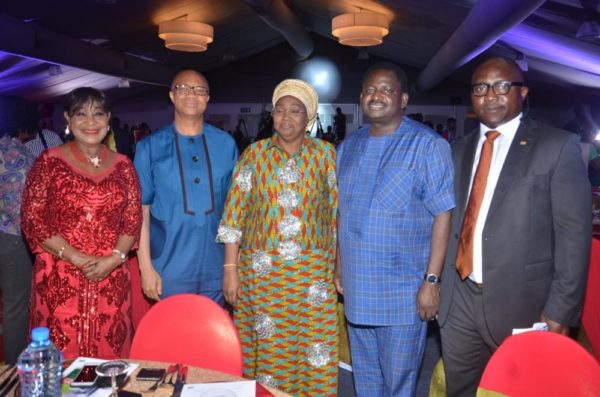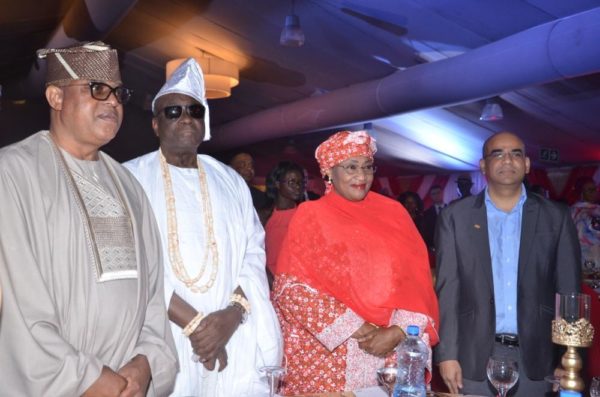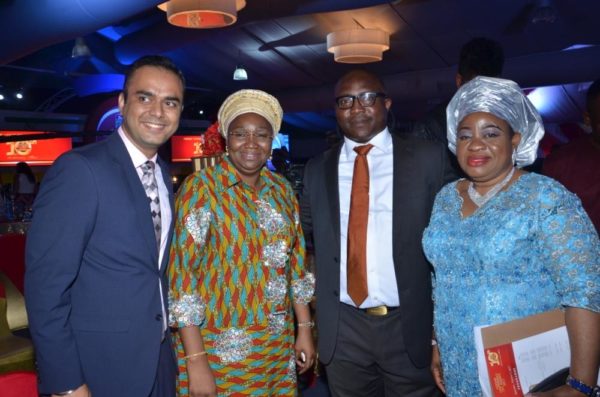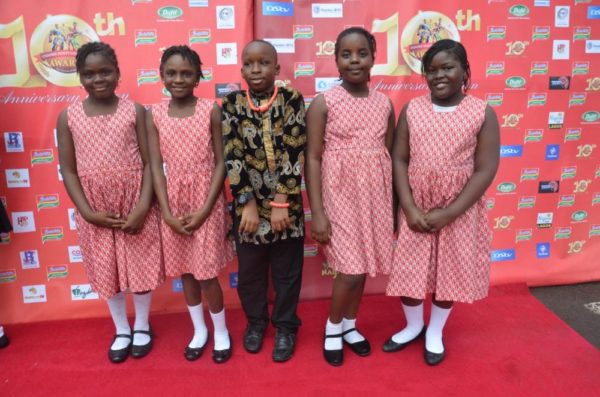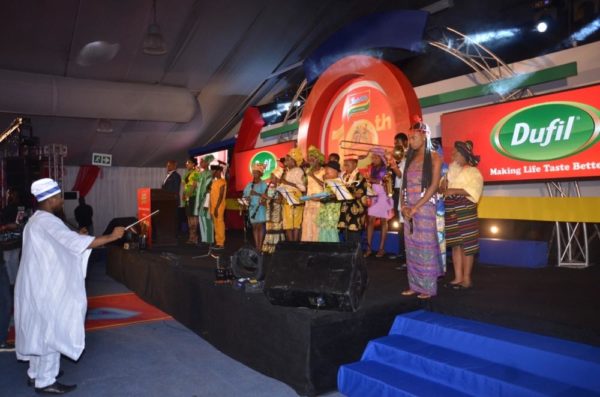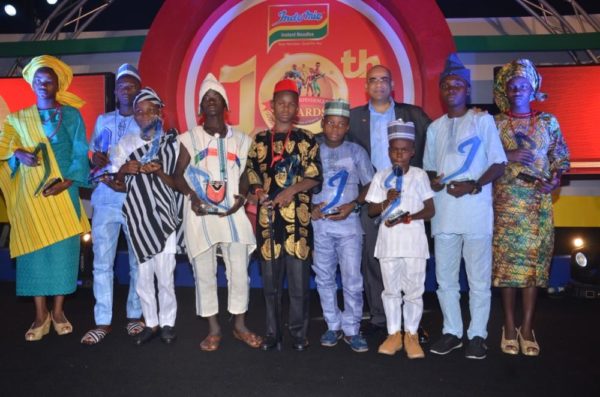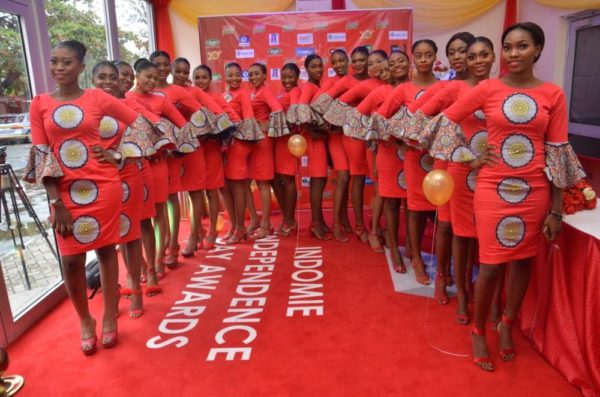 ———————————————————————————————————————————Sponsored Content