Governor Rochas Okorocha of Imo has reacted to a trending screenshot on Twitter, which showed his Twitter handle @GovernorRochas reply to political blogger Japheth Omojuwa's Tweet.
The governor is facing criticism on the internet after he unveiled a giant statue of South African president Jacob Zuma in Owerri, the Imo state capital. Okorocha also named a street after Zuma.
Omojuwa had shared photos of Governor Nyesom Wike of Rivers with Real Madrid stars Sergio Ramos and Cristiano Ronaldo and captioned it: "How long before Ronaldo and Sergio Ramos get their own statues?"
In the screenshot circulating social media, the verified @GovernorRochas handle quoted the tweet and wrote: "You are very stupid".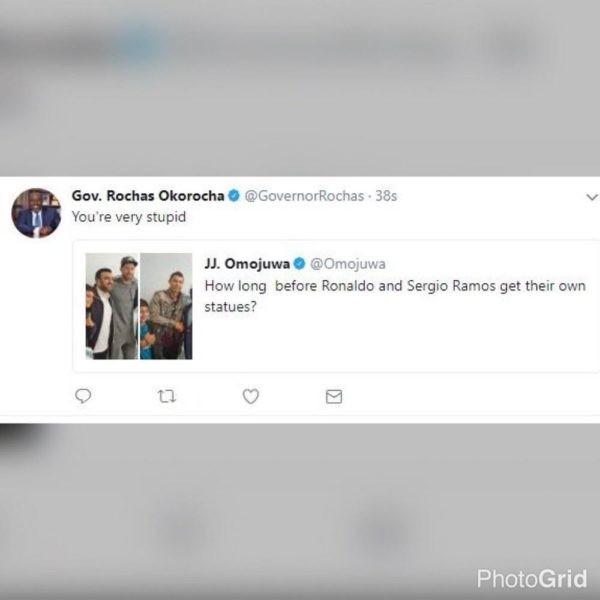 The governor has however said he didn't put out the tweet, adding that the image being circulated is the product of photoshop.
"DISCLAIMER: Let it be known that I never put out any tweet through my Twitter cursing anyone out, this is clearly a photoshopped image," the governor wrote on Twitter.