Voting for the 66th Miss Universe Competition has officially started!
If you want to see your fave contestant make it to the Semi-finals, this is how to make it happen. You can vote as many as 10 times in a day!
The Voting Period began on Monday, November 21, 2017, and will end on Saturday, November 26th, 2017. Votes received outside of the Voting Period will not be counted.
You can help your favourite contestant earn a spot in the Semifinals by voting via:
To vote online, please visit vote.missuniverse.com. Log in using Facebook or email authentication, and follow the instructions to vote. You will have 10 votes per day to vote for your favourite contestant. Remember to click "Confirm Votes" for them to count.
To vote via Twitter, send in a tweet or submit a retweet with #MISSUNIVERSE and your contestant specific hashtag (#COUNTRY). Make sure to take advantage by retweeting.
Check out the photos below for specific instruction on how to vote for your favourite African queen.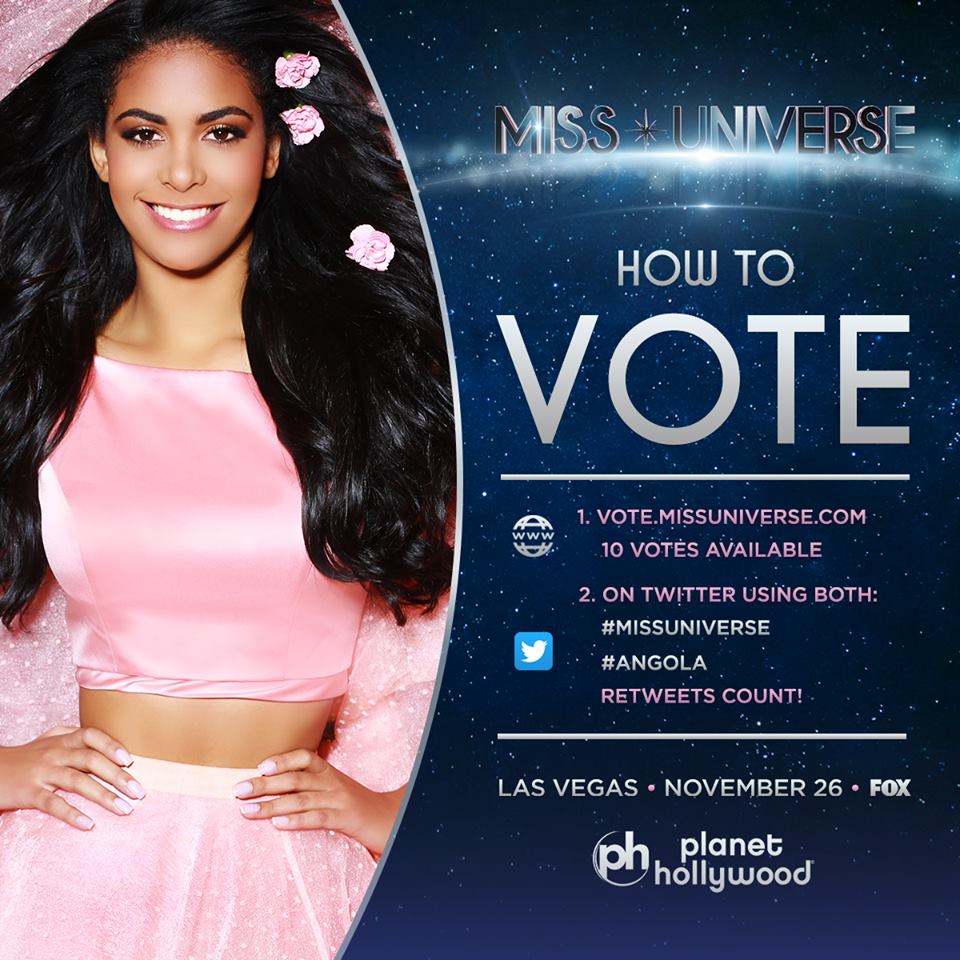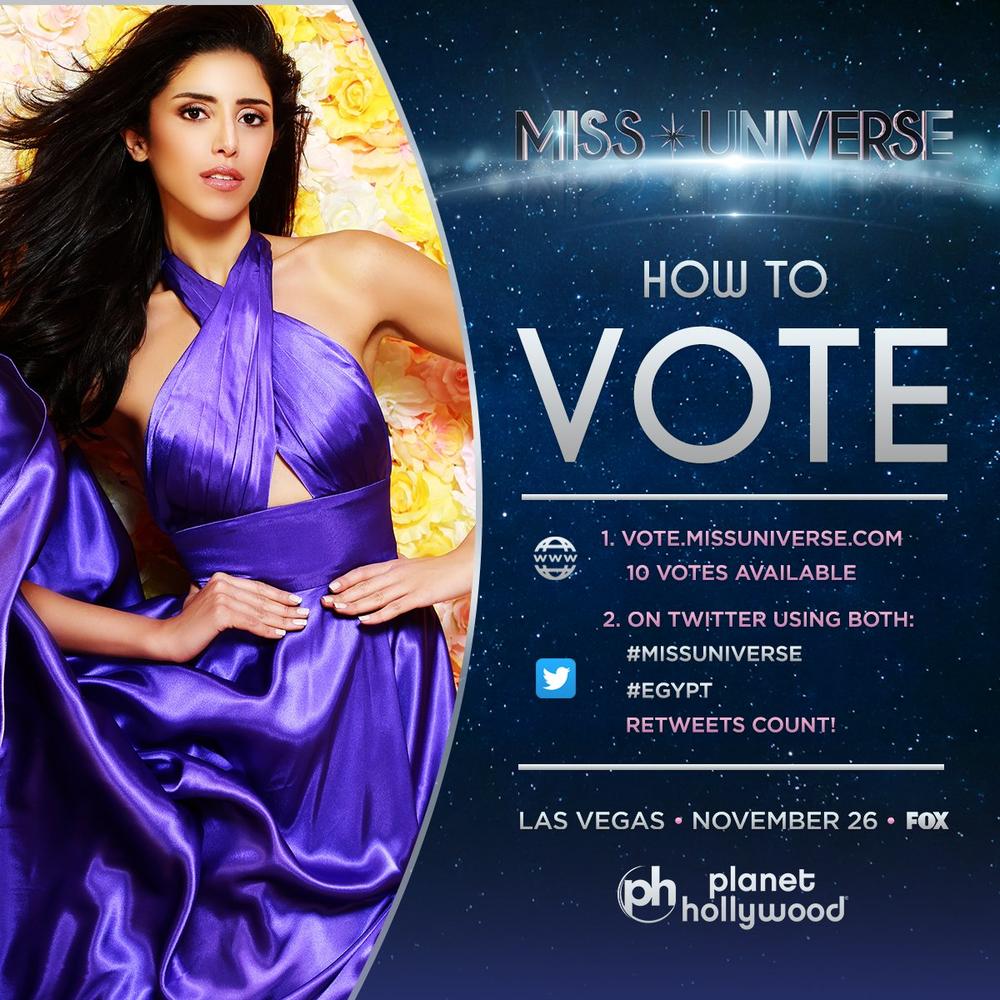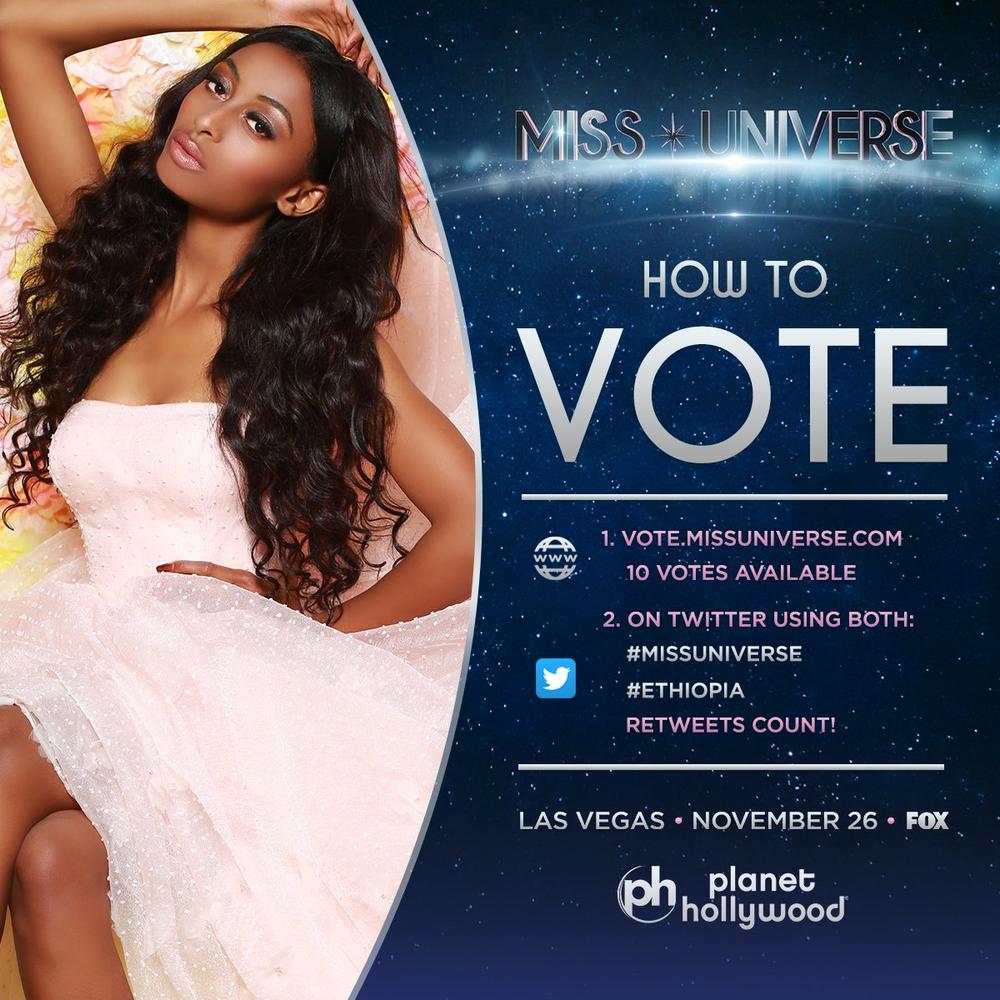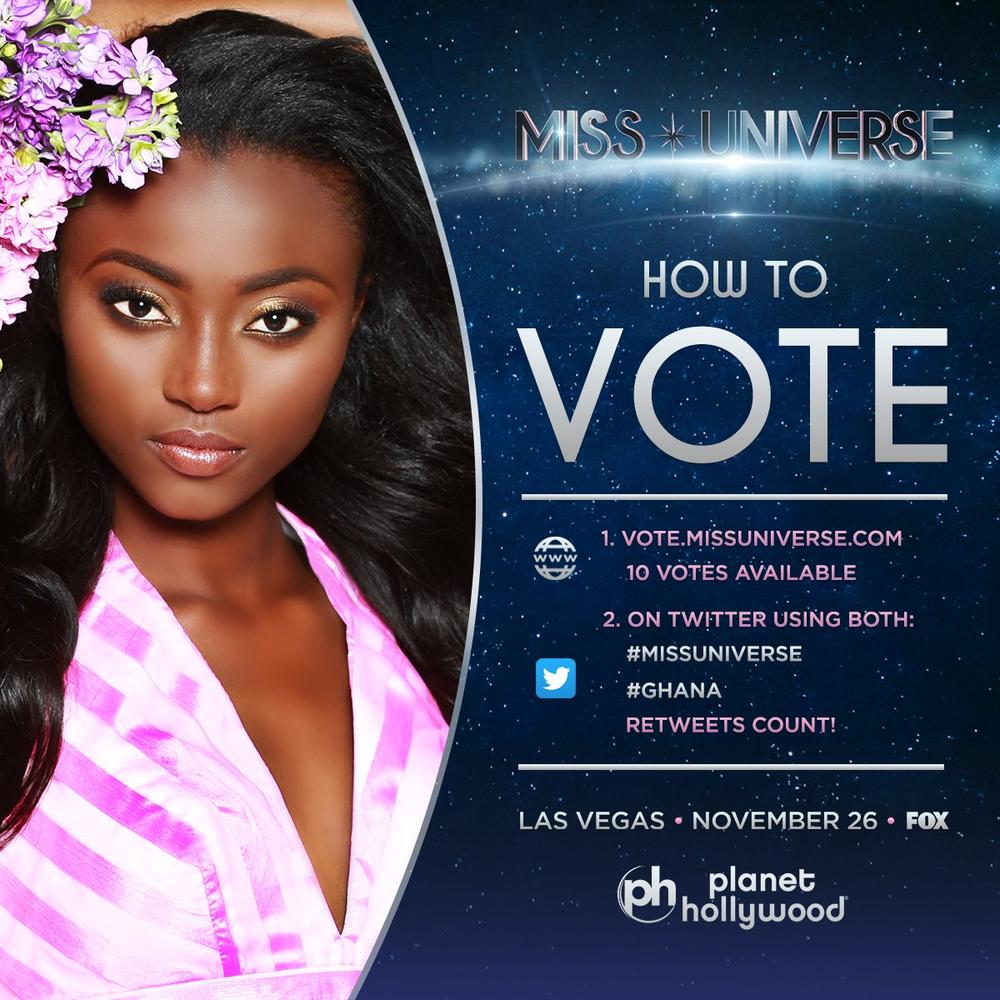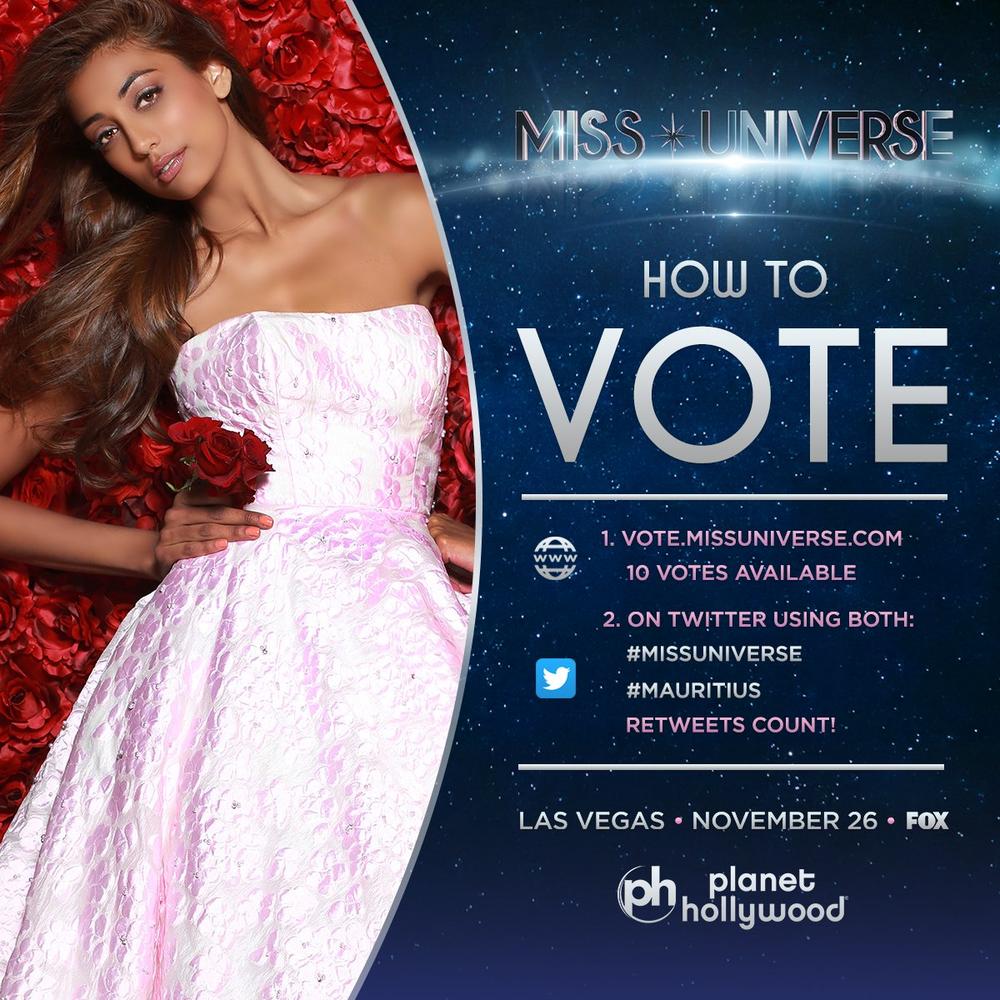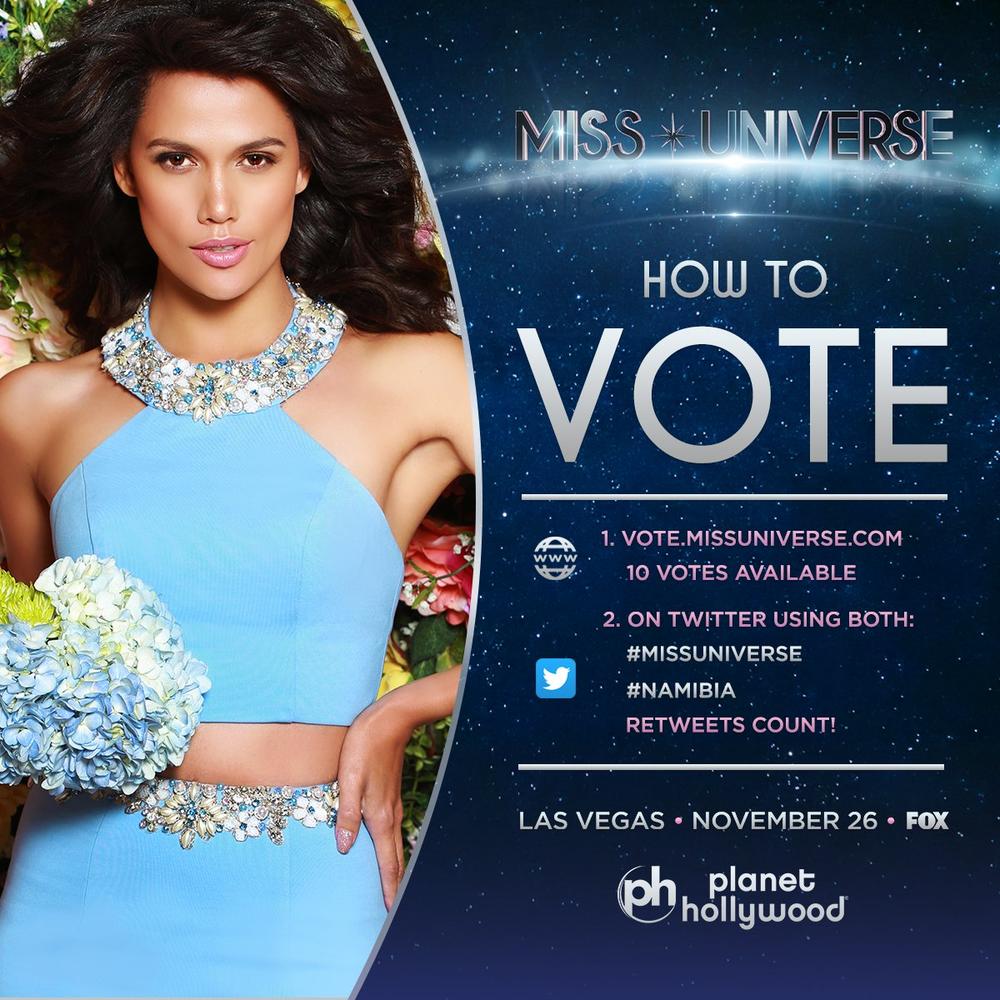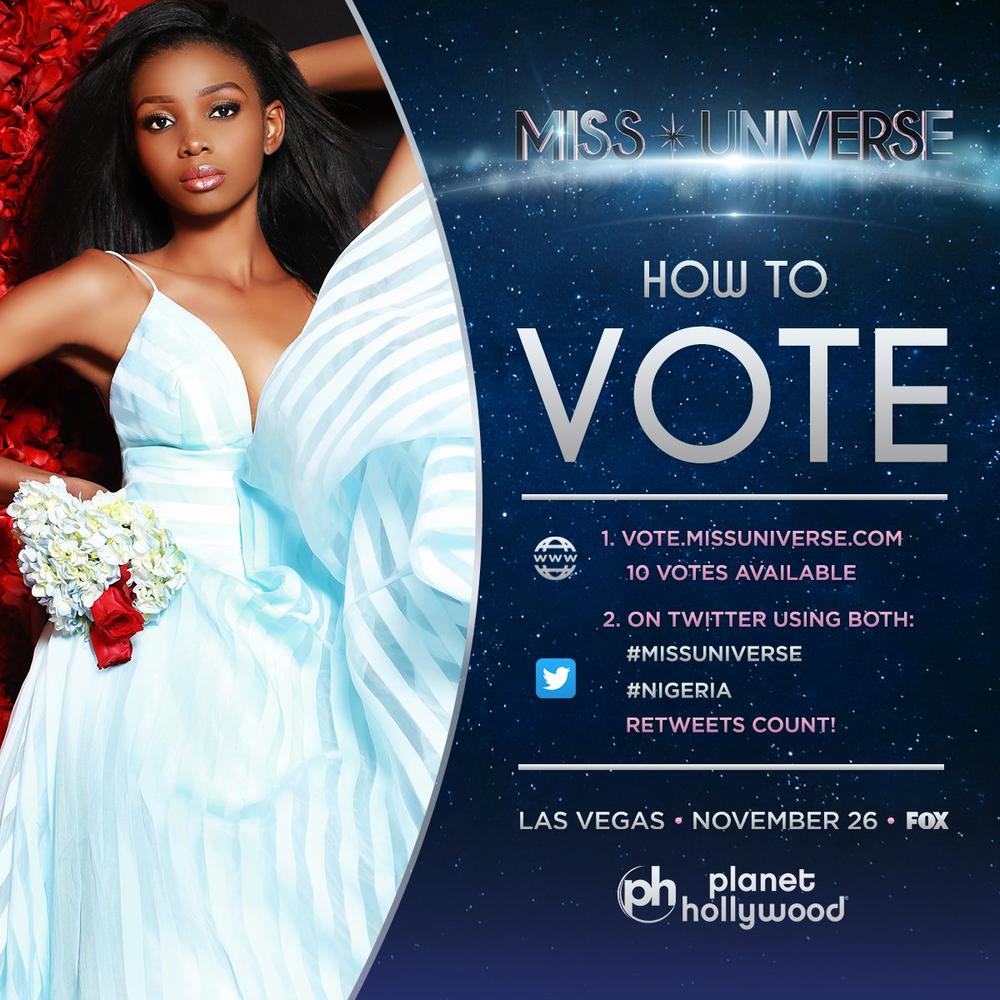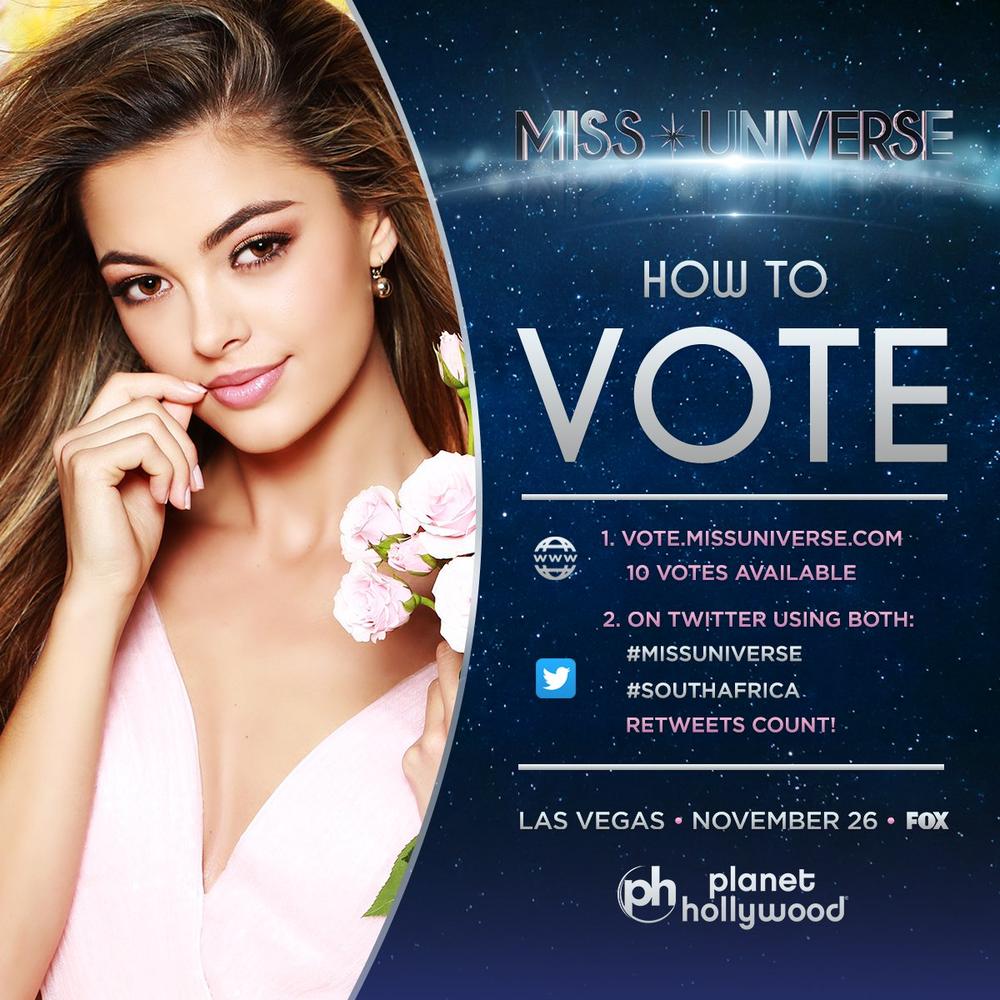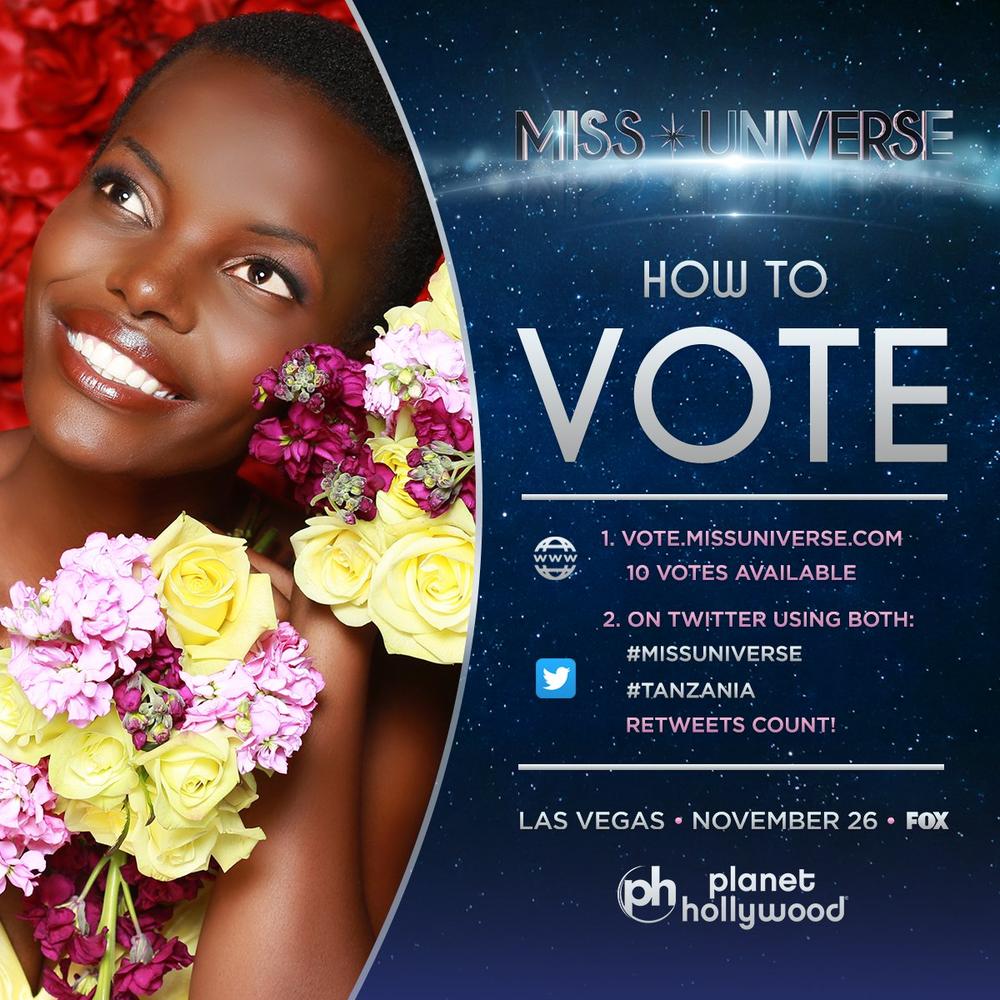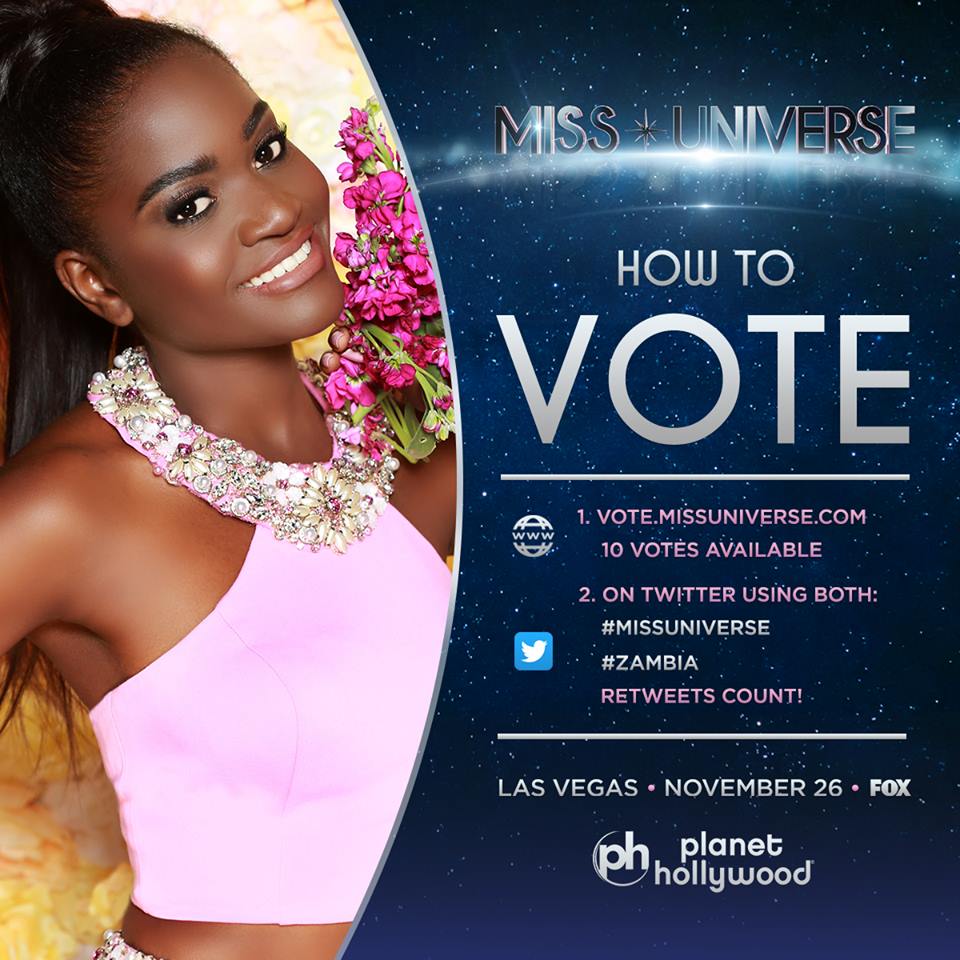 Photo Credit: Twitter – @missuniverse