When Nabila met music star Oritsefemi, she had no idea she just met her forever partner… but he did.
From meeting him while working to falling in love with his real personality, Nabila found a gem in Femi.
Their pre-wedding photos were captured by Peculiar Haston.
Here's the story of how they met.
BellaNaija Weddings is counting down to #ON2017 where the couple have bucked the celebrity secretive wedding trend by hosting a wedding of the people as all fans and wellwishers are invited. So awesome!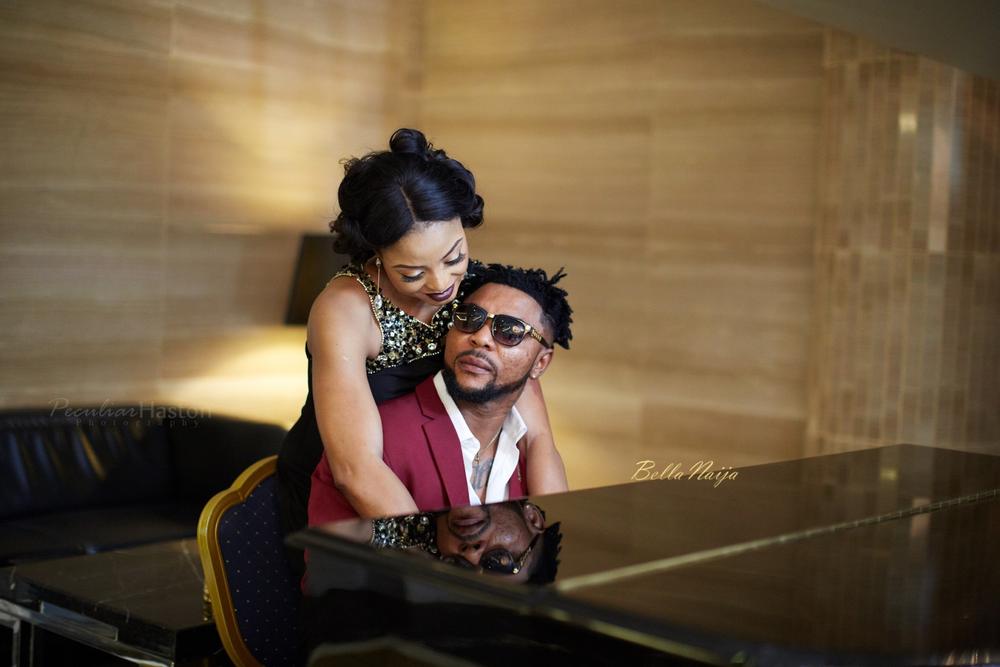 How We Met
By the Bride, Nabila
Femi and I met at work. My company hired him to headline our event. It was a tour to be held in five cities. After the second event in Enugu, I went backstage and we introduced ourselves to each other. I noticed he will always smile at me while performing or come close to say hi. After the fourth show in Abuja, he wanted us to hang out. My colleagues were against it. The next day I got a message and later a call from him saying he wanted to see me.  I was on my way to Lagos, so he asked if he can see me in Lagos, and I said yes.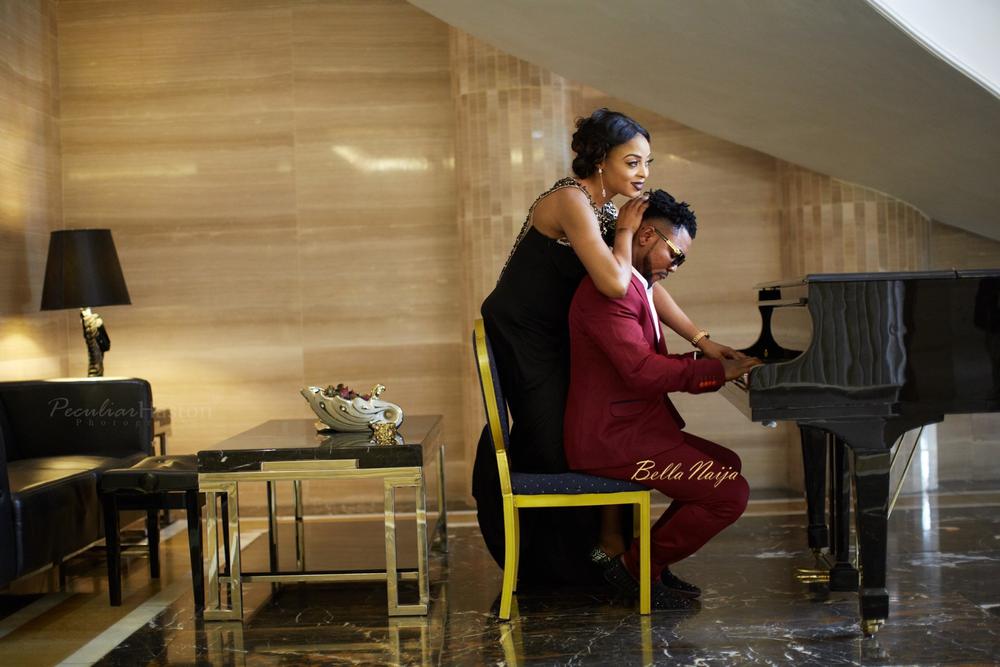 We later saw that night, he was very quiet. That shocked me.  I thought he will be so loud. When he asked me out, I said NO. I told him I cannot date an artiste and that I loved my quiet life.
That did not stop him. He would always call, visit me after work and sometimes, we would hang out together. I started seeing the other side of him. He is so caring, very intelligent, shy and so lovable.
I still had my reservations. So I started doing my underground background check on him, and he passed. 😉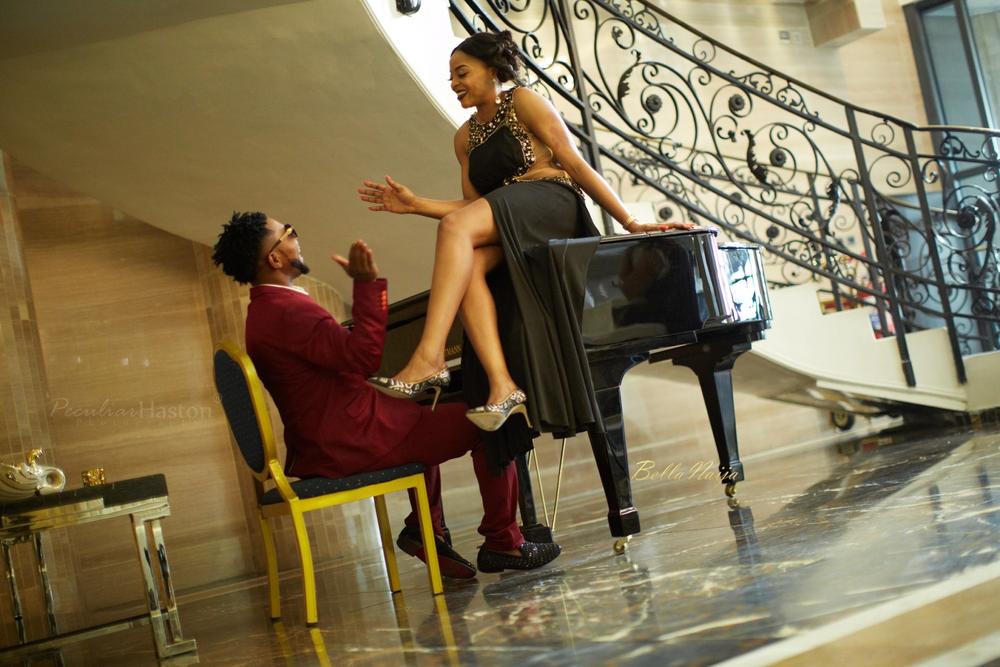 The Proposal
No, he did not get on his knees to ask me to marry him. There wasn't a wow proposal. Before we started dating, Femi would always tell me, 'I will marry you'. I always thought that was a way to get what he was looking for. I was wrong.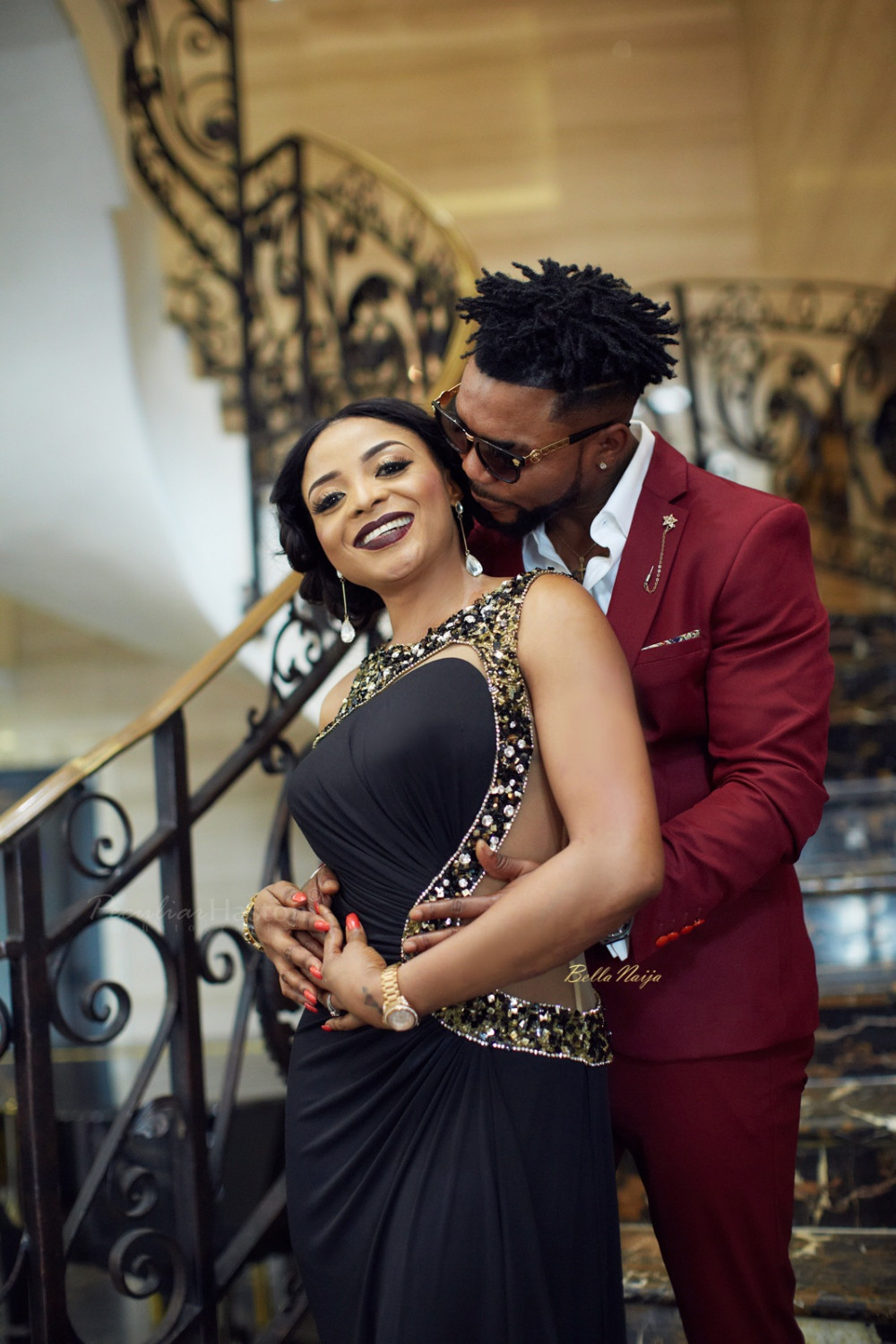 One evening, he said, "babe, let's get married".  I just laughed and said, where is the ring. He told me, "I am not giving you any ring. I want to do the real thing this time". I saw how serious he was, and from that moment we started planning our civil wedding. We had our court wedding 20 April 2017.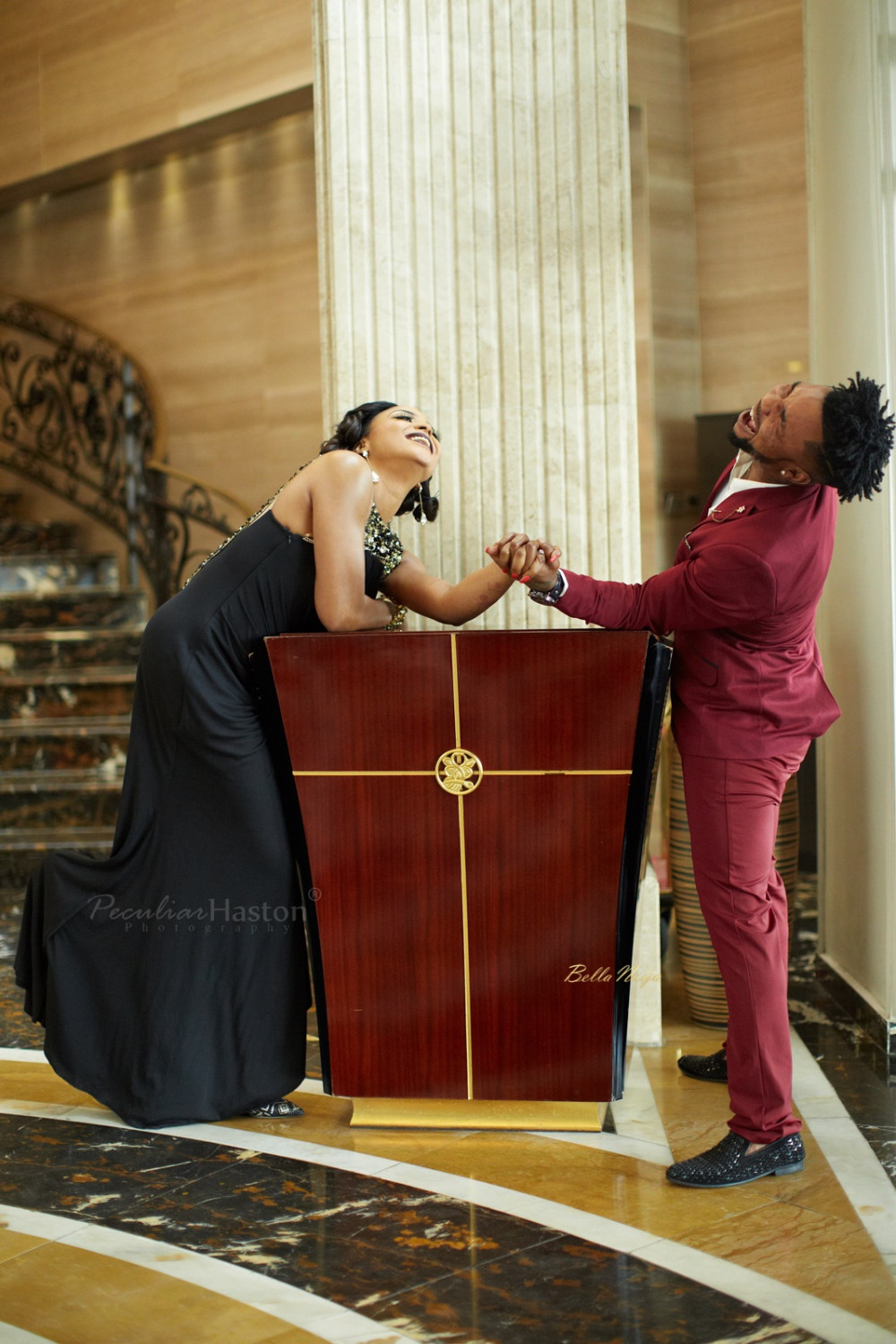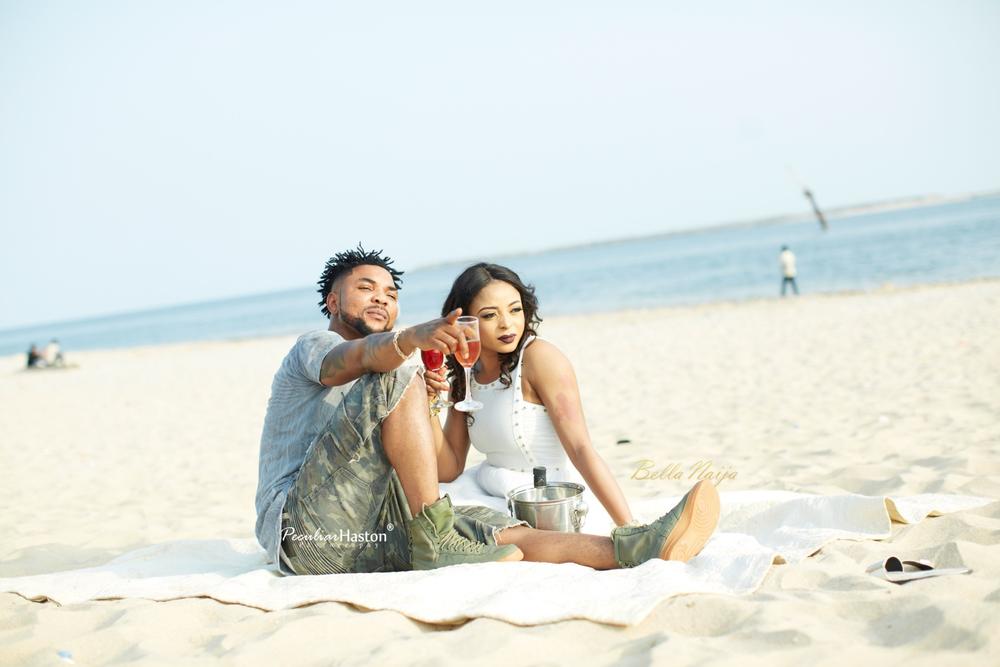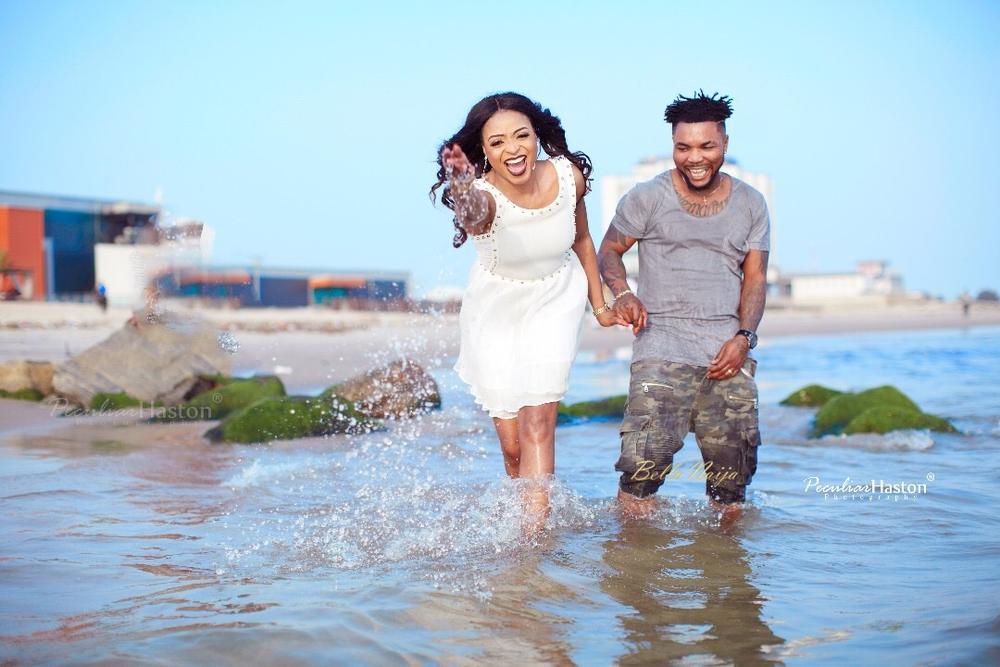 Credits
Photographer: @Peculiarhaston
Makeup: @Eliorasignature
Hair: Bright Signature, Lekki
Location: Lilly Gate Hotel Lekki and Hard Rock Cafe beachside