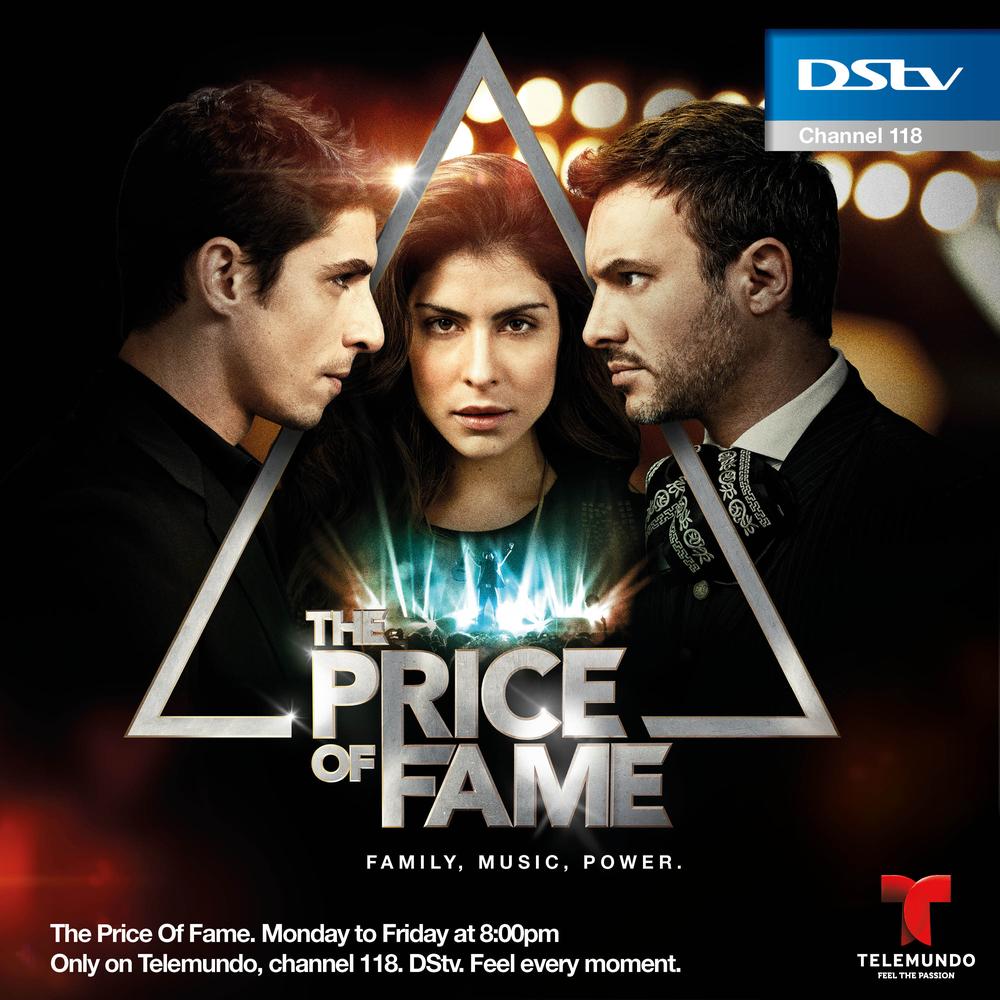 The thrilling story of Price of Fame is sparked off by the disappearance of famous singer Juniour Cesar Solar. Unable to come to terms with this tragedy, Matteo Sola, Julio Cesars younger brother embarks on an investigation to expose the details of his disappearance.
What he finds is an unimaginable network of mafias linked to the music business- all of which he has to face. In his search for truth, Mataeo falls in love with the aspiring artist Manara, Amado's half-sister who has sought his guidance as producer.
Follow Matteo's story in this exciting and captivating new series which premieres on Telemundo, DStv Channel 118 on Monday, 18th of October, 2017 at 8:00PM.  You can follow subsequent episodes on the same channel Monday to Friday at 8:00PM.
____________________________________________________________________________
Sponsored Content