INEC approves Registration of 21 new Parties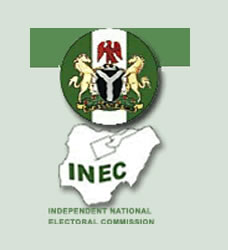 The Independent National Electoral Commission (INEC) has approved the registration of 21 new political parties, bringing the number of registered parties in the country to 67.
The approval, according to a statement signed by May Agbmuche-Mbu, INEC National Commissioner and Member, Information and Voter Education Committee, was given at the commission's weekly meeting on Thursday in Abuja.
The statement said that the associations were registered as political parties, because they had fulfilled the constitutional requirements for registration.
The new political parties are All Blending Party (ABP), All Grassroots Alliance (AGA), Alliance for New Nigeria (ANN), Abundant Nigeria Renewal Party (ANRP), Coalition for Change (C4C), and Freedom and Justice Party (FJP).
Also registered are Grassroots Development Party of Nigeria (GDPN), Justice Must Prevail Party (JMPP), Legacy Party of Nigeria (LPN), Mass Action Joint Alliance (MAJA), Modern Democratic Party (MDP), National Interest Party (NIP), National Rescue Mission (NRM) and New Progressive Mission (NPM).
New Progressive Movement (NPM), Nigeria Democratic Congress Party (NDCP), People's Alliance for National Development and Liberty (PANDEL), People's Trust (PT) and Providence People's Congress (PPC) were also registered.
Also on the list are Re-Build Nigeria Party (RBNP), Restoration Party of Nigeria (RP) and Sustainable National Party (SNP).