Party with DJ Jimmy Jatt, DJ Consequence, DJ Neptune & DJ Cuppy at Quilox 24 Hour Party I Dec. 22nd – 23rd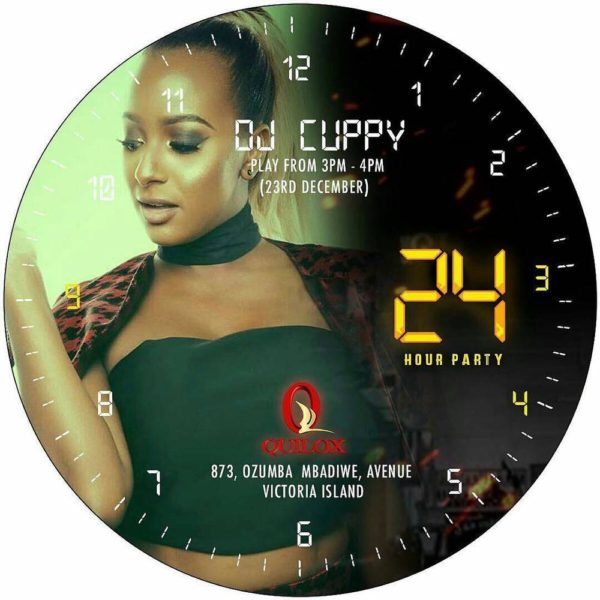 It is the festive season and our anniversary week. Quilox has been setting the pace through the year with its world tour and we are happy to say South Africa was our last stop for the year. To celebrate this, Quilox is changing the game yet again with Nigeria's first 24-hour party featuring 24 A-list DJ's such as Stevie J, DJ Enimoney, DJ Jimmy Jatt, DJ Neptune, DJ Prince, DJ Tiami, DJ Consequence, DJ Sose, DJ Hazan, DJ Obi, DJ Cuppy and a host of others.
Date: Friday, December 22nd – Saturday, December 23rd, 2017
Time: 6 PM on  till 9 PM on Saturday
Venue: Club Quilox, 873 Ozumba Mbadiwe Avenue, Victoria Island, Lagos
While at this we have several engaging activities such as Games, Spa session courtesy of Oasis Spa, themed sub-parties (Pyjamas Party, Breakfast at Quilox 24 among others) to keep the party alive.
Do you have what it takes to go with us back to back for 24 hours come December 22nd? Then you stand a chance to win a trip abroad sponsored by Hennessy as the Champion Rocker of the 24 hours party.
24 hours! 24 Dj's! One venue. Where would you rather be?
Our official hashtag is #Quilox24
See flyers of DJ's and other activities below;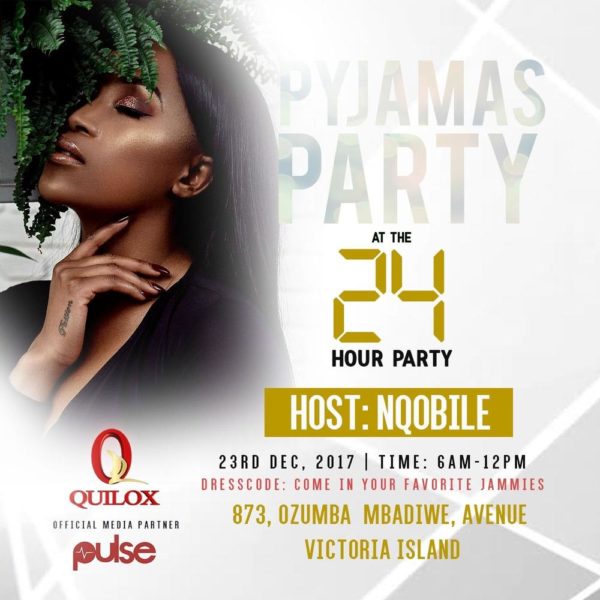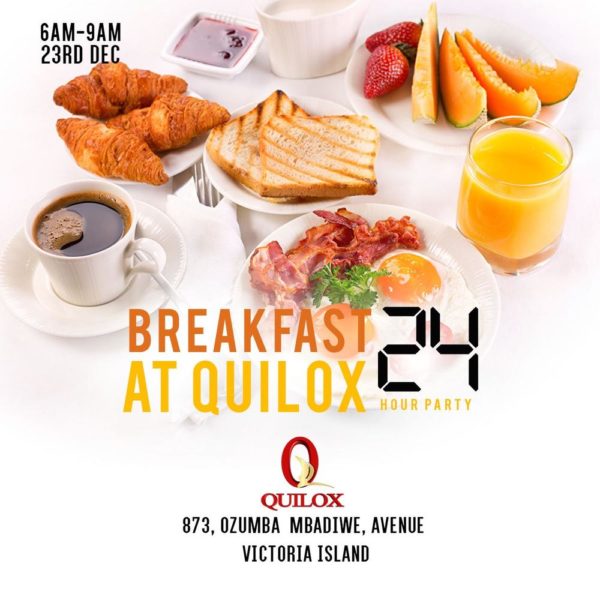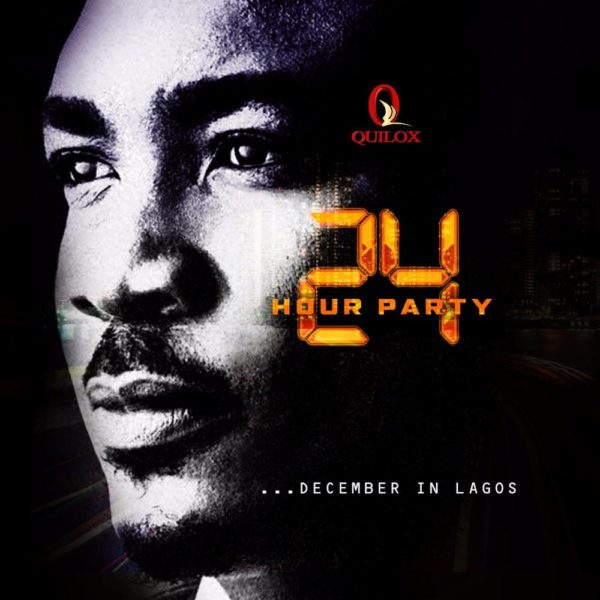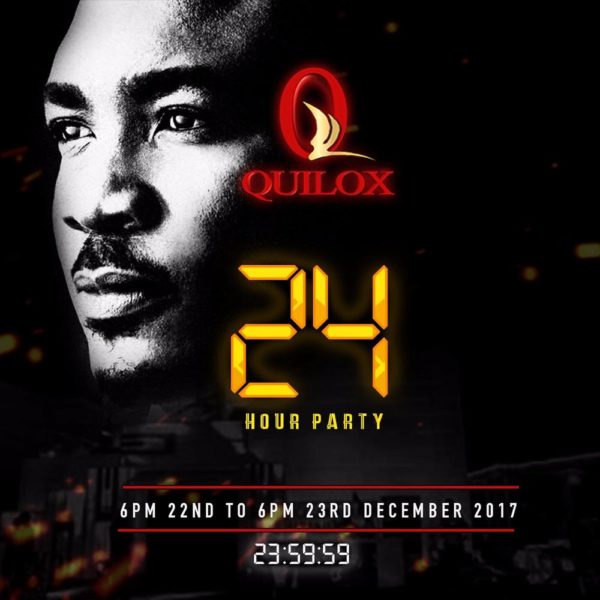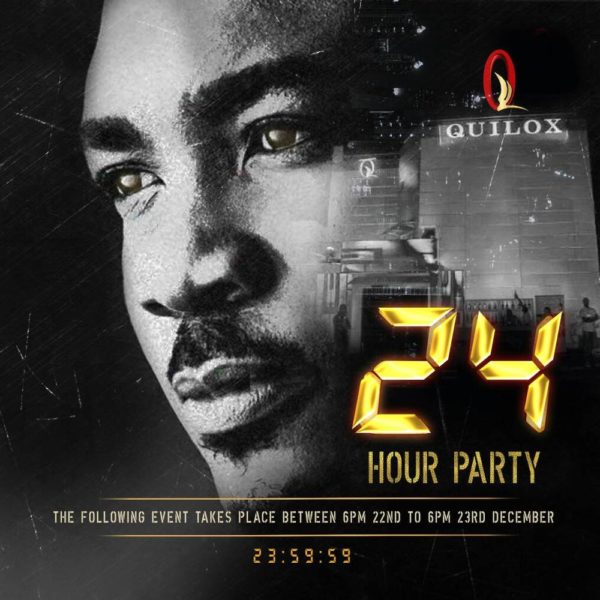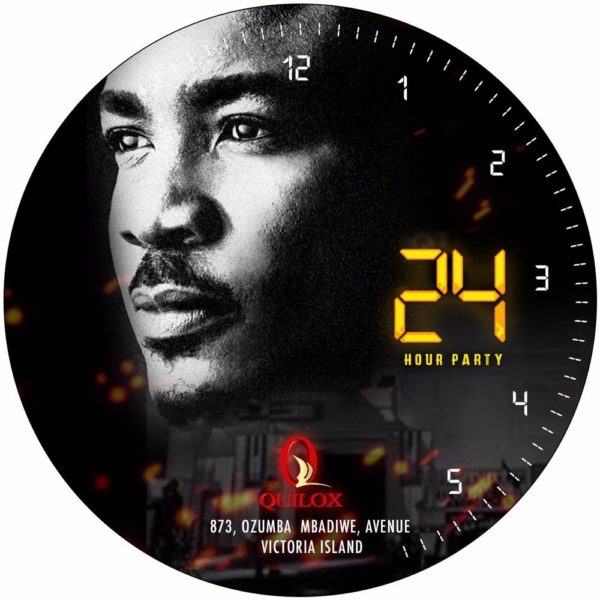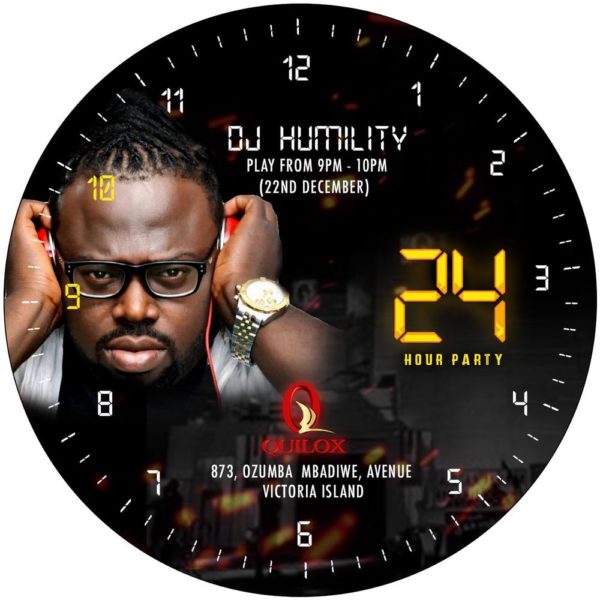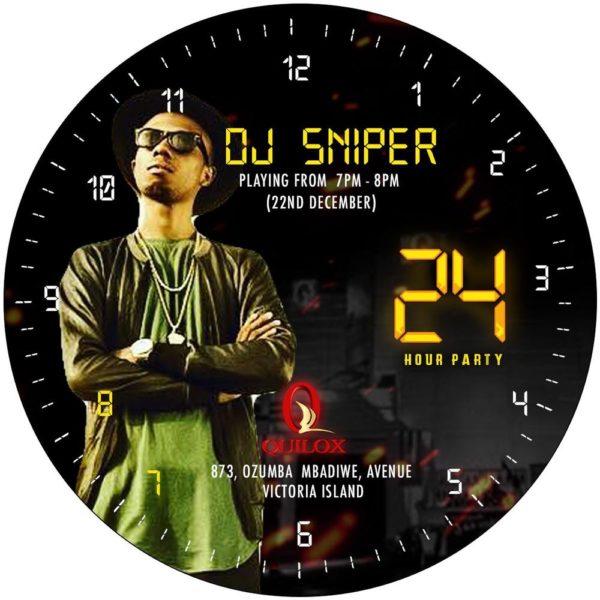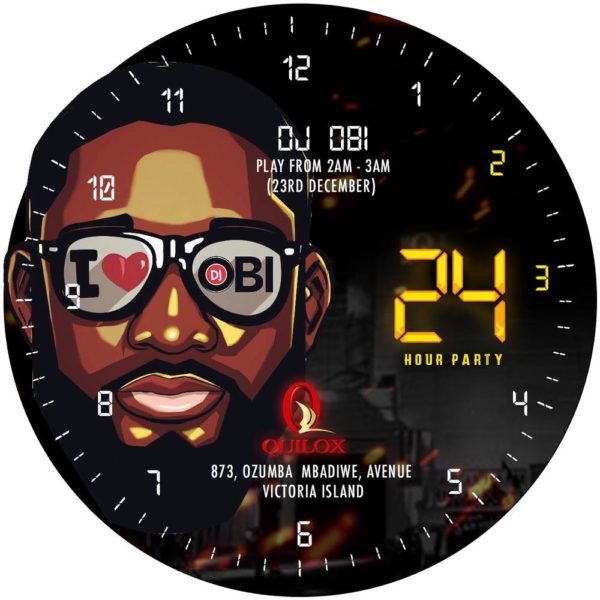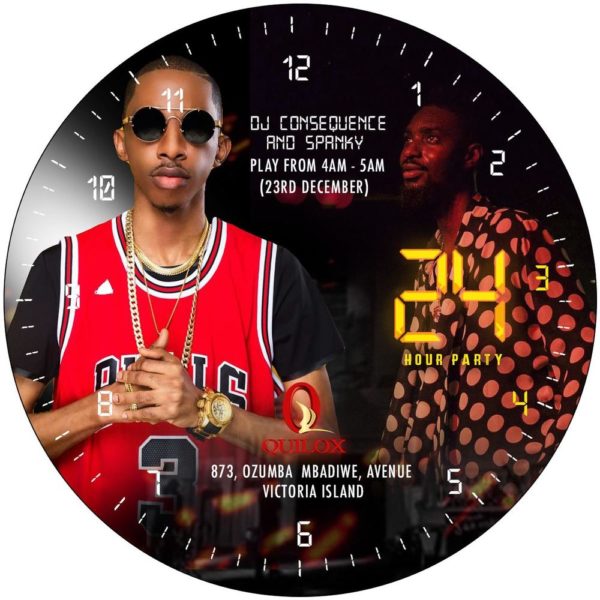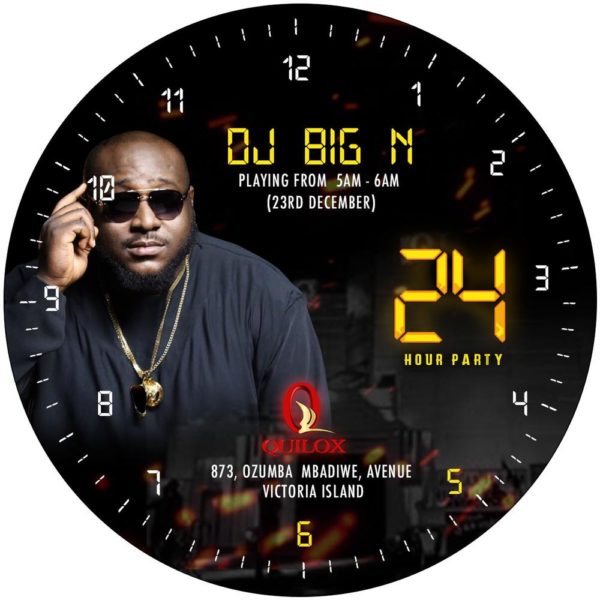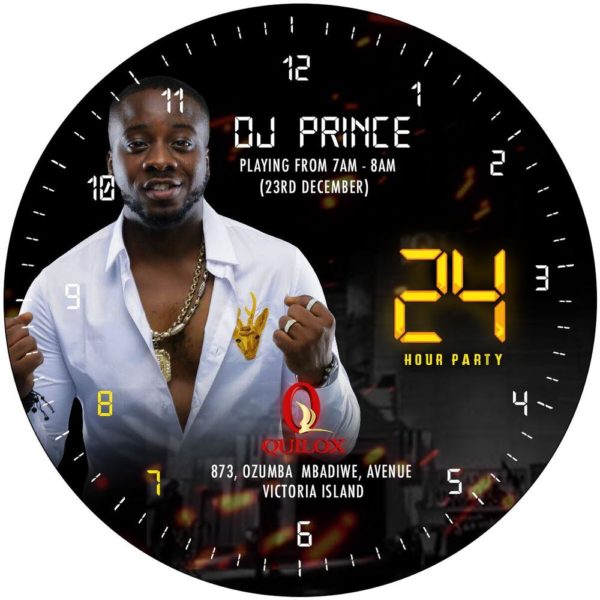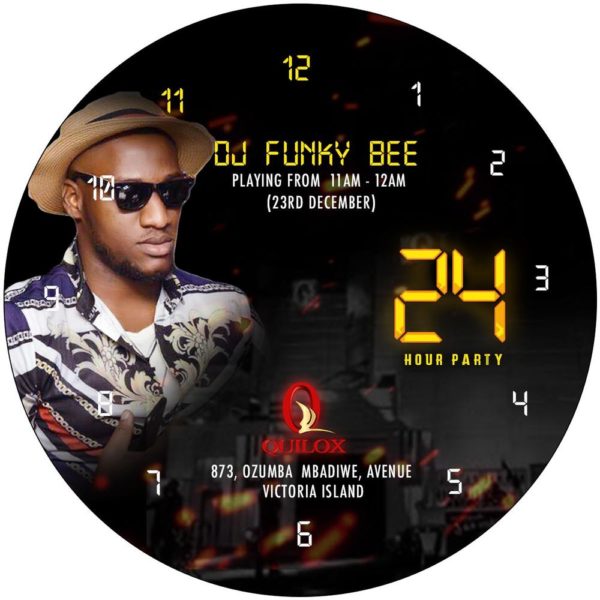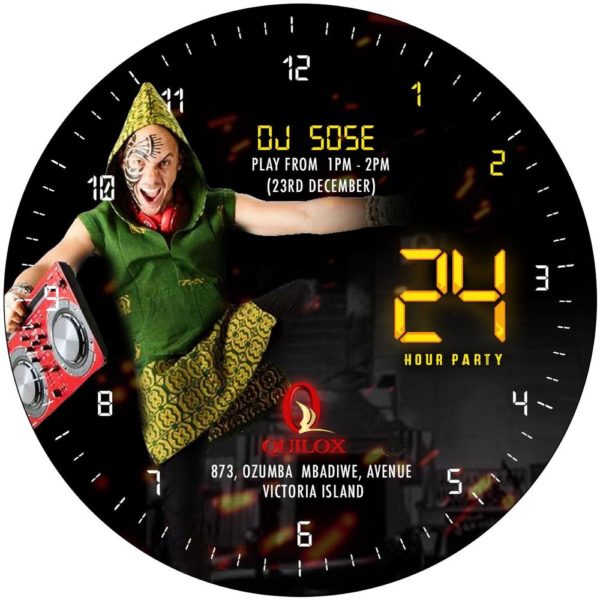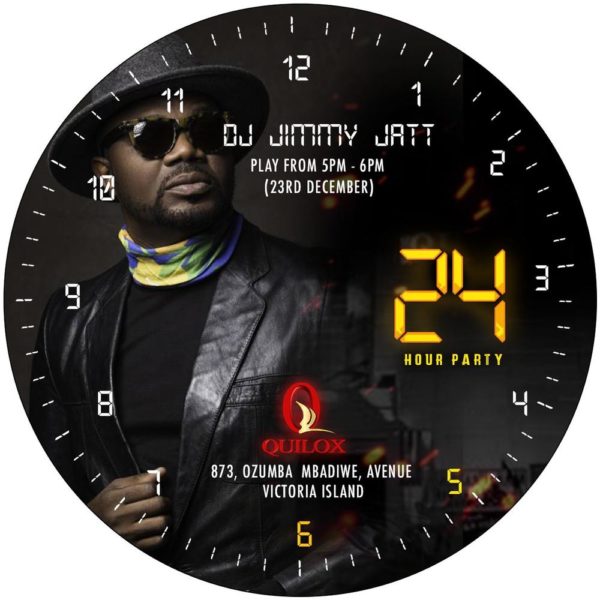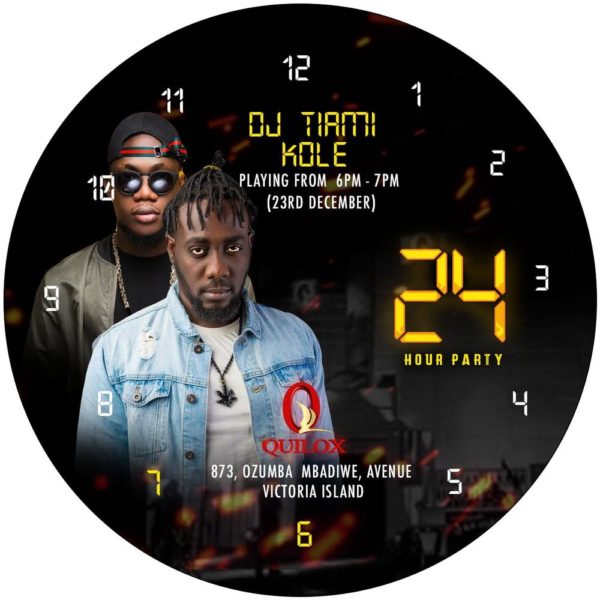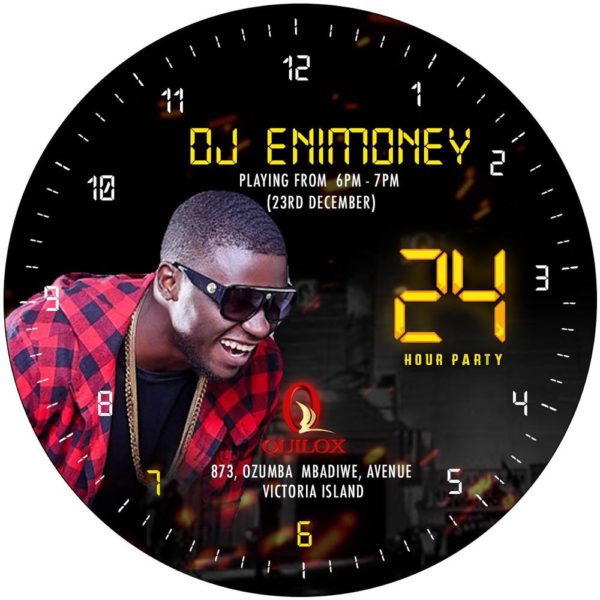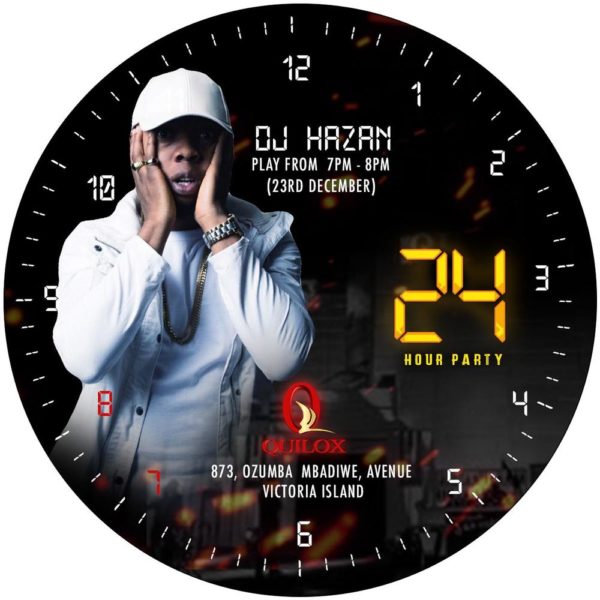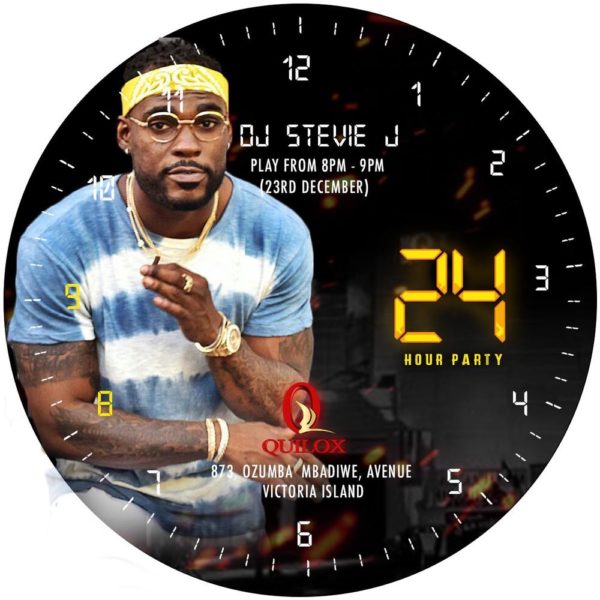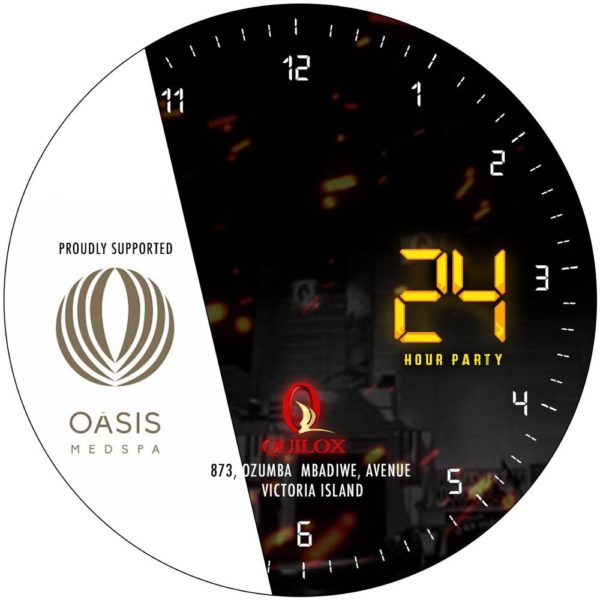 See video below;
—————————————————————————————————————————————————
Sponsored Content