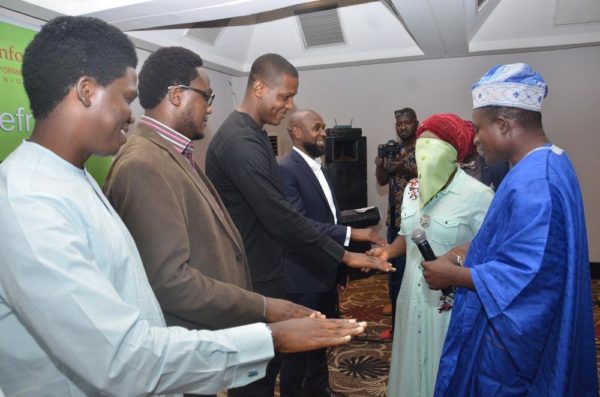 How to succeed in Business
There is no science to success. The journey can take one through unpredictable paths. The successful entrepreneur is the one that remains adaptable through it all, but never loses sight of the goal post. This was the perspective expressed by serial entrepreneur and Chairman of MTN Nigeria, Dr. Pascal Dozie (OON, CON) at the year-end dinner of Stanford Seed Transformation Network (SSTN) Nigeria. The event was themed 'Refresh' and it held on Saturday, November 25th, 2017 at the Wheatbaker Hotel, Lagos, and the dinner was in celebration of one year of positive transformational impact in Nigeria.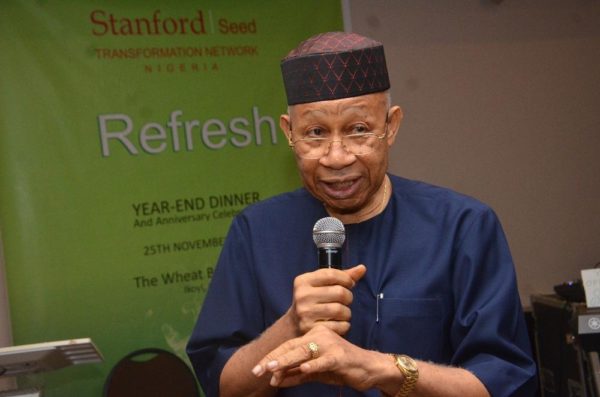 Dr. Pascal, who was the guest of honour spoke about some of the key lessons he learnt on his entrepreneurial journey. He said that one philosophy he has held tightly to through the years is the belief that everything he encounters, whether good or bad, contains a lesson of great value. He underscored this by recounting stories about his early entrepreneurship days when he faced life-threatening situations and tight financial conditions. His patience and focus during these trying periods laid the foundation for later success in business.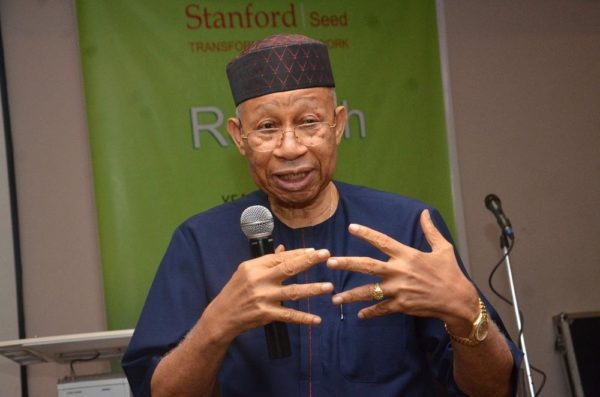 Making Business Decisions
'Financial returns should not be the sole basis for making business decisions. The true professional should care more about the quality of his work, and his integrity, than the bottom line.' He also said that there is a limit to what money can do. 'The power of money is that it can buy you spontaneity. Whatever item or service you want, you can get it now, if you have enough money. But having all the money in the world will not make you a fulfilled person. It won't buy you happiness' He cautioned.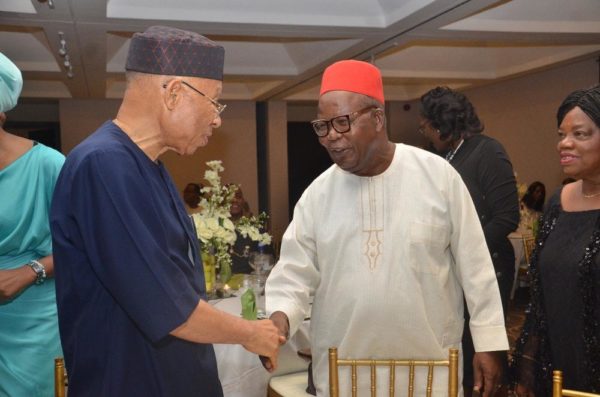 Succession Planning
On the issue of succession planning, Dr. Pascal said he believes that young people should never jump any rungs in climbing the ladder of promotion career-wise. He believes the best man for the job should be given the opportunity, and this sentiment was reflected in the fact that he never participated directly in selecting recruits while he was running Diamond bank. 'I enjoy young people. I like working with them and have learnt a lot from them over the years', Dr Pascal said, 'but I am always the voice of caution. I tell them constantly, Surulere. The race is not a sprint.'
See more photos below