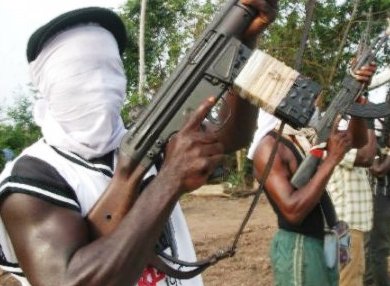 At least 15 persons are being reported to have died after gunmen allegedly attacked residents of the Omoku, Ogba/Egbema/Ndoni Local Government Area of Rivers State.
According to Punch, the gunmen raided the towns in the early hours of the New Year. Punch reports that they are suspected to be working for a former militant leader, Don Nwanee.
Twitter user and president of Niger Delta Development Advocates (NDDA) @mayubeks shared photos which she claimed are of victims of the massacre and wrote:
Rivers State: Over 21 innocent souls murdered by gunmen in the early hours of today as they were coming from crossover church services in Omoku, Onelga in Rivers State. – Christian Onwugbolu
Punch reports that the State Police Command said it was aware of the development but details are still sketchy.