Join Glenn Arekion for a Special Sunday Service themed Provoking Exploits at this Present House | Tomorrow, February 4th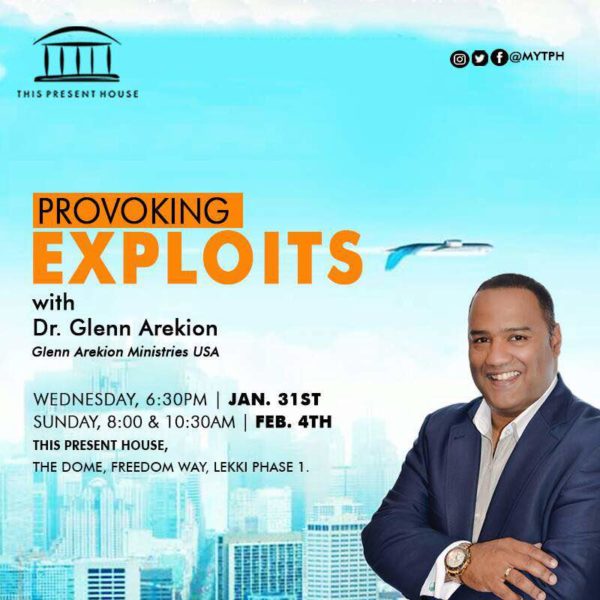 This Present House would like to invite you to a special Sunday service at The Dome. This Sunday at The Dome, we have Pastor Glenn Arekion of Glenn Arekion Ministries USA, a renowned Pastor, Author and Teacher of The Word.
On Wednesday, January 31st, we had a great time in fellowship with Pastor Glenn as he taught on 'Provoking Exploits' with instructions on how to navigate life victoriously with God. He is back at This Present House on Sunday at 8:00 am and 10:30 am. This is a must attend service!
Date: Sunday, February 4th, 2018
Time: 8:00 am and 10:30 am
Venue: This Present House, The Dome, Freedom Way, Lekki Phase One.
See you there!
———————————————————————————————————————————————————————–
Sponsored Content