Banke of Events by BankySue said yes to her sweetheart Tolu. The couple met when  Banke was looking at changing her apartment and from then till now, their love has grown so strong. Enjoy their love story told by the bride-to-be and the beautiful proposal moments captured by Jide Odukola Photography.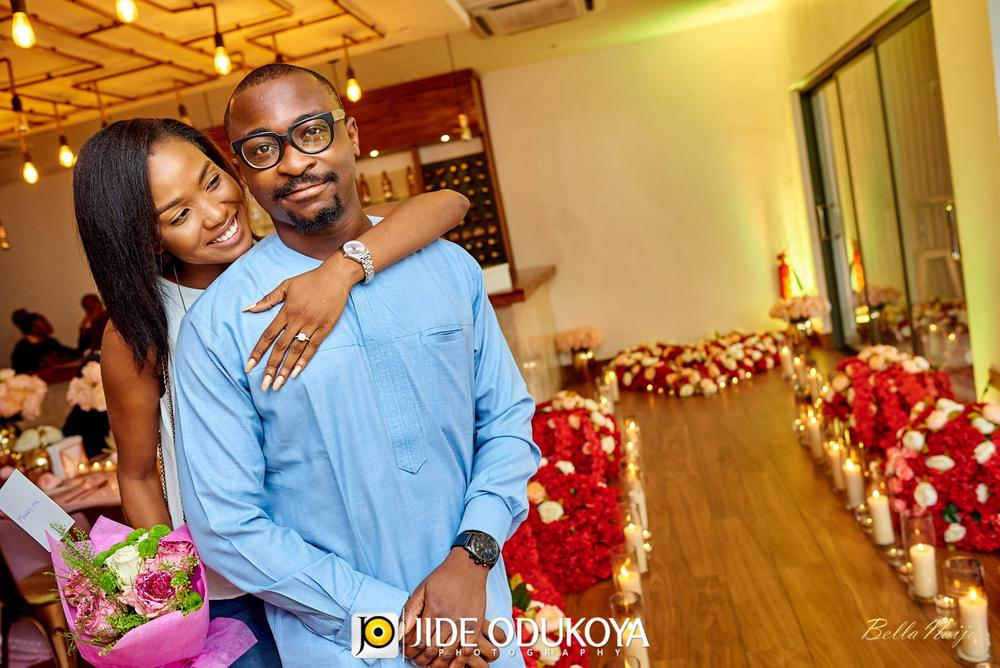 How We Met
By The Bride-to-be, Banke
We met over 4 years ago while I was trying to get an apartment through two of my best buds. When we met, we clicked, used to gist a lot and I used to play Cupid- asking him if he likes any of my friends
We then became very good friends but as faith will have it… we are here now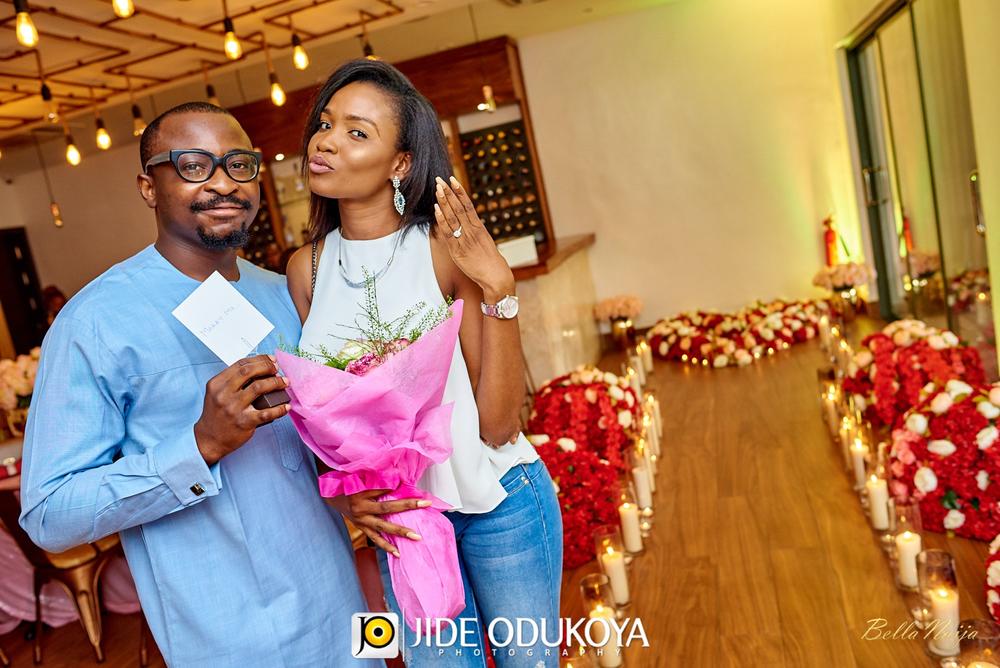 Our Proposal Story
Hahaha. It was a huge surprise o… lol.
I dressed up for my friend's son's 1st birthday party. My bestie came over to my house and the plan was for us to go to the party, spend a few hours then drop her off in Victoria Island to give her friend her wedding asoebi. Her supposed friend- Ejiro (who in the actual sense was my dear proposal planner- Morayo of Lovebugproposal kept calling her repeatedly. I had to rush and swing. At Mobola's party, I told her to keep my small chops that I had be back soonest.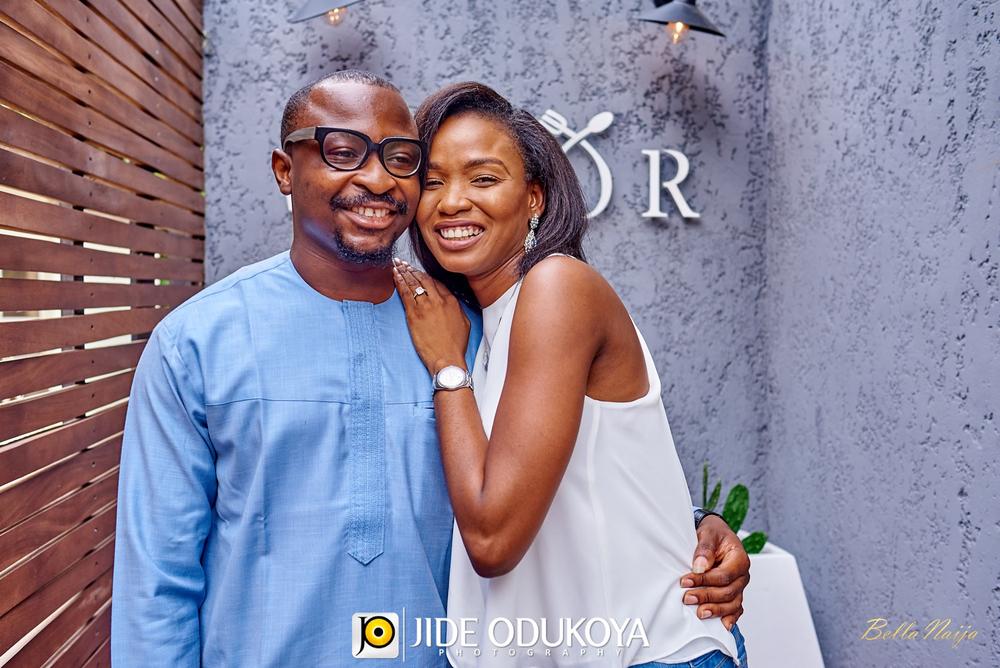 I got to the supposed restaurant to give "Ejiro" her fabric, then I noticed flowers and candles on the stairs, I turned back and said to my best friend, "Bisola, we are crashing somebody's party o". I walked up the stairs and a violinist was playing the perfect song. Then, I saw an amazingly decorated room full of candle Light and love, Tolu was standing there. I was in great shock. I got emotional and gave him a tight hug.
He went down on one knee and asked me to marry him! I said yes! The next thing I heard was Surprise….. some of my amazing friends and his were there to celebrate with Us! I got the perfect proposal! It was an amazing experience I can never forget, Morayo did a fabulous job and she clearly read my mind. This is the kind of proposal I have always wanted. She even went as far as telling my friends the colour of clothes to wear. It was surreal.I love the decor so much. It was too perfect. Nwando did an amazing job. Thank you Lovebug Proposal for going over and beyond.
Thank you Jide Odukoya and all my friends and family that went all out to make it amazing.