Hello BellaNaijarians!
The weekend is almost here, and the list of all the exciting events happening this weekend is ready.
Scroll through to see.
For all the events happening near you, be sure to follow @bnrsvp on Instagram.
To have your event featured, send an email with details of the event – Theme, Date, Time, Venue and a short description – to events (at) bellanaija (dot) com.
Do not forget to check BellaNaija.com every Thursday for the event listing everywhere!
**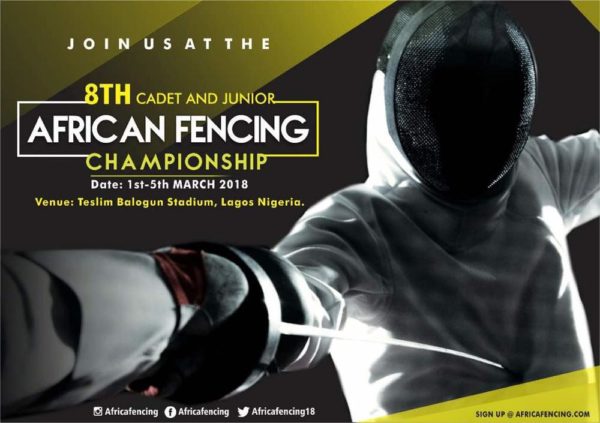 8th Cadet & Junior African Fencing Championship
This is the first international fencing tournament in Nigeria which has been officially endorsed by Lagos state.
Date: Thursday, March 1, – Tuesday, March 6, 2018.
Time: 8 AM.
Venue: Teslim Balogun Stadium, Surulere.
---
Music & Poetry @ Othello's Lounge
Featuring performances by: MTrill, Maka, Prance, Johnny Drille, Isaac Gerald, Chioma, Rudy Tee. Nature. Eva Johnson, Torpedo Mascaw and more.
Date: Friday, March 2, 2018.
Time: 7 PM.
Venue: Othello's Lounge, 32 Musa Yaradua Street, off Idowu Martins, Victoria Island, Lagos.
---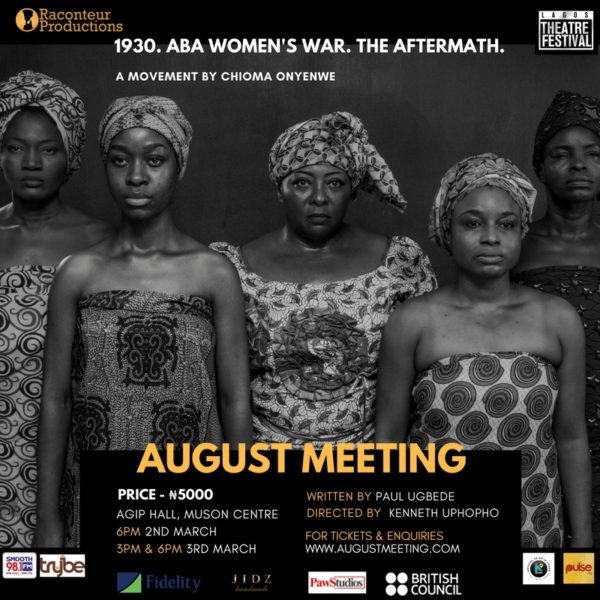 August Meeting
It is the aftermath of the Aba women riot. The women of Oloko, fresh from participating in the protest have come back home to build on the success of the protest. This time around, the battle is not against the white man but against their husbands and the laws they have created to keep the women under lock and key. But fighting the devil you know is not as easy as it seems.
Date: Friday, March 2 – Saturday, March 3, 2018.
Time: 6 PM, Friday. 3 PM & 6 PM, Saturday.
Venue: AGIP Hall, Muson Centre.
---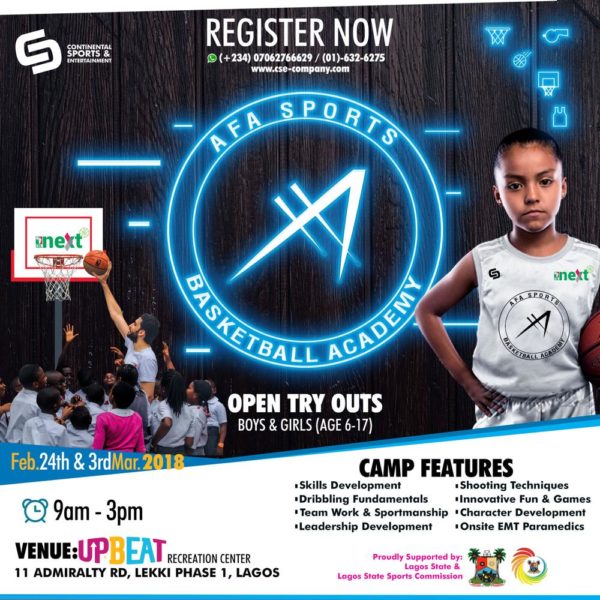 AFA Sports Basketball Academy Tryouts
This Saturday kids aged 6-17 years old are invited to develop their basketball skills, engage in character building and leadership development. The camp promises to be innovative, fun and educational. So don't miss out!
Date: Saturday, March 3, 2018.
Time: 9 AM.
Venue: UPBEAT Centre, 11 Admiralty Road, Lekki Phase 1.
---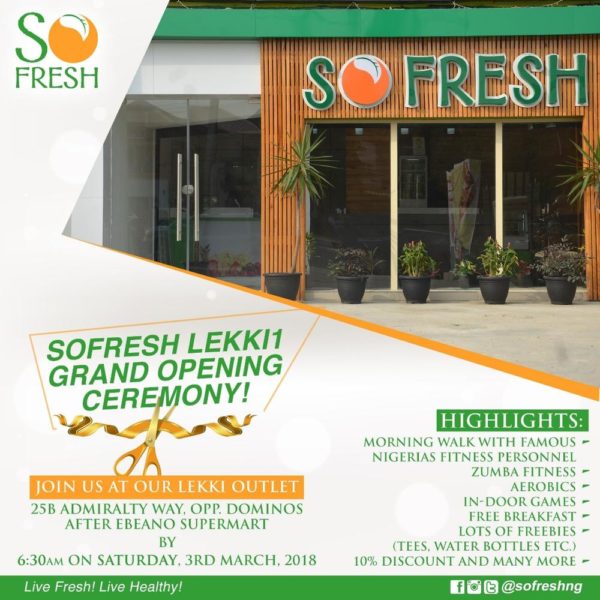 So Fresh Lekki 1 Grand Opening Ceremony
Date: Saturday, March 3, 2018.
Time: 6:30 AM.
Venue: 25B Admiralty Way, Opposite Dominos, after Ebeano Supermart.
---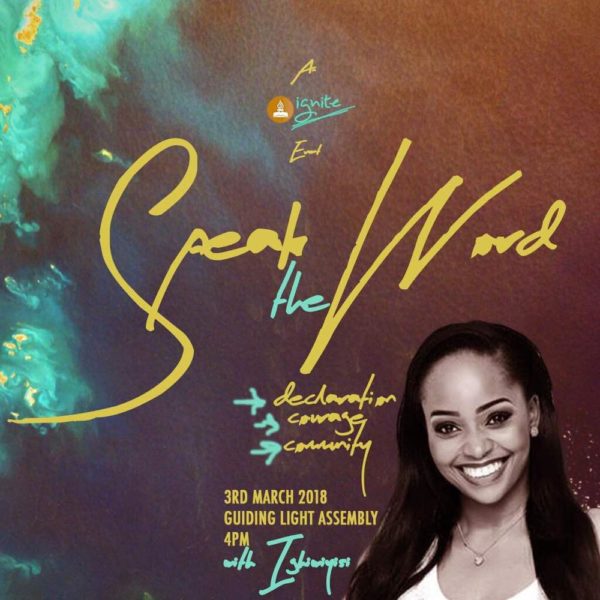 Ignite GLA Speak the Word
Date: Saturday, March 3rd, 2018
Time: 4.00 pm
Venue: Guiding Light Assembly, Parkview Estate, Ikoyi.
---
Lakeshore Health Fair
To commemorate World Cancer Day which was on the 4th of February 2018, Lakeshore Cancer Center is organizing a health fair.
Date: Saturday, March 3, 2017.
Time: 9 Am.
Venue: Muri Okunola Park, Victoria Island, Lagos.
---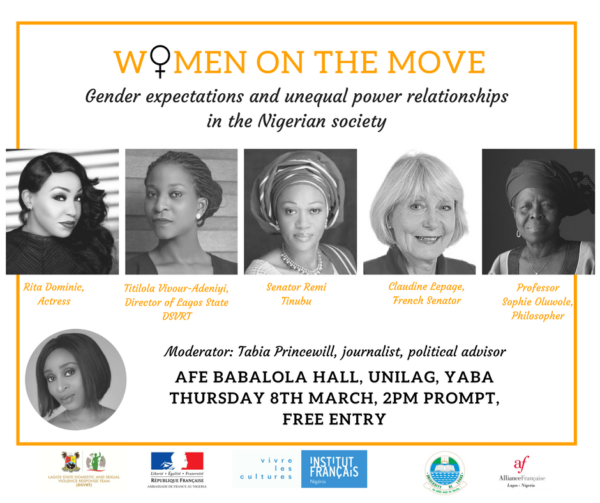 Women on the Move: Gender Expectations and Unequal Power Relationships in the Nigerian Society
Date: Thursday, March 8, 2018.
Time: 2 PM.
Venue: Afe Babalola Hall, UNILAG.