Cardi B unveils Cover Art for Debut Album "Invasion of Privacy" | Set for April 6th Release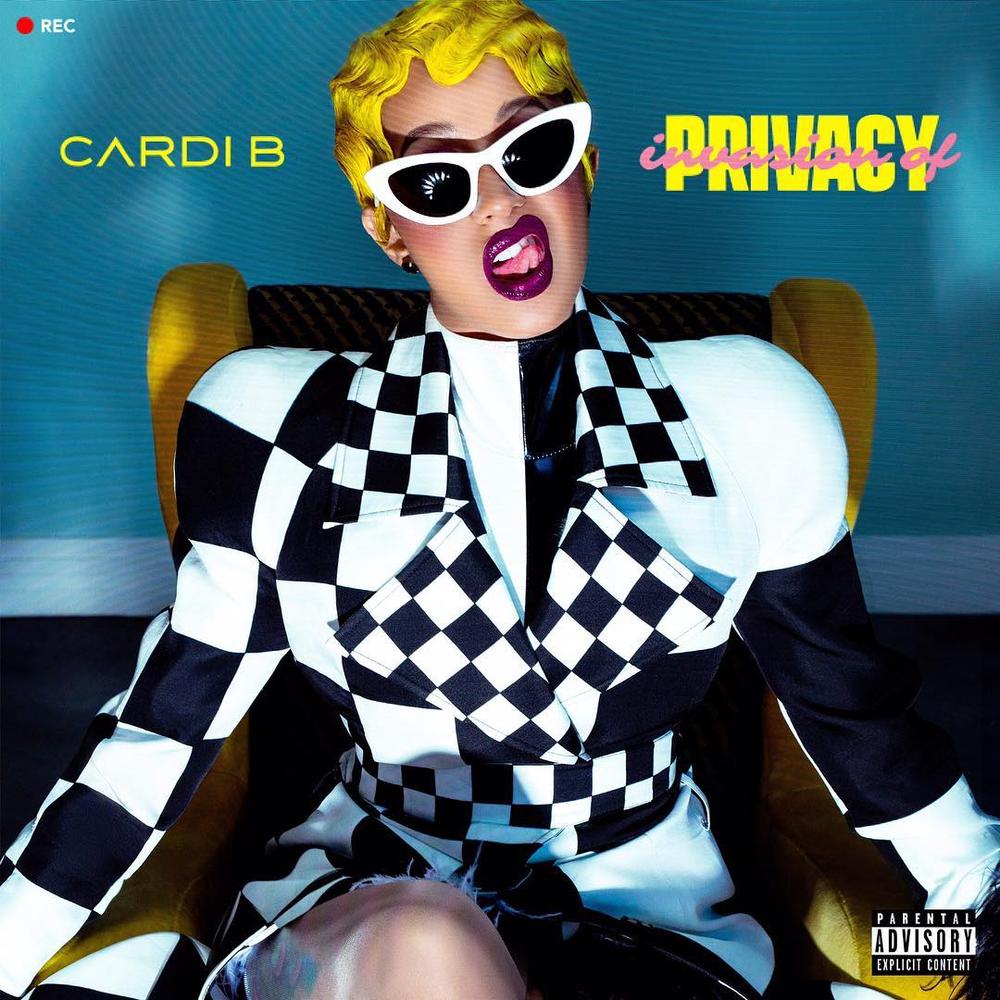 Banking on her success last year, American rap star Cardi B is set to drop her debut album on the 6th of April.
She shared the stunning album cover which has her decked in a futuristic black and white checkered suit, white-rimmed sunglasses and a yellow wavy pixie cut, on her Instagram page.
The album titled Invasion of Privacy is not her first project however as she has dropped a couple of mixtapes in the past.
She wrote on her Instagram page;
My album cover !!! LADIES AND GENTS ! My album INVASION OF PRIVACY will be out next week April 6!!!!!!!❤️??