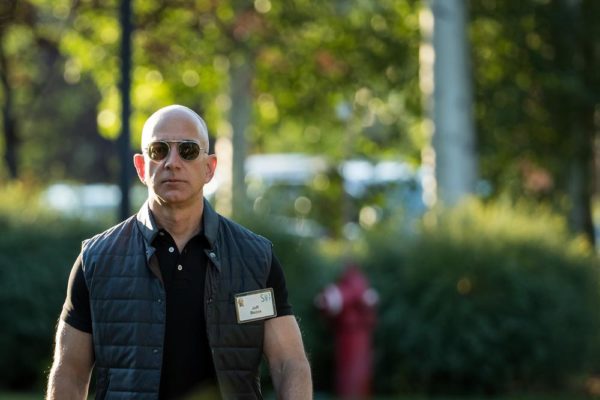 For the first time a centi-billionaire – that's 12 figures! – tops the list of the richest people in the world: Jeff Bezos.
The Amazon boss is now worth $112 billion, more than anyone ever!
Forbes' 2018 list contains 2,208 billionaires from 72 countries, and is worth $9.1 trillion, up 18% since last year.
Bezos is ahead of usual top 3 features, Bill Gates and Warren Buffett, both worth $90 billion and $84 billion respectively.
The list contains a record 585 American billionaires, with mainland China following with 373.
The top 20 on the list are:
Jeff Bezos $112 billion
Bill Gates $90 billion
Warren Buffett $84 billion
Bernard Arnault $72 billion
Mark Zuckerberg $71 billion
Amancio Ortega $70 billion
Carlos Slim Helu $67.1 billion
Charles Koch $60 billion
David Koch $60 billion
Larry Ellison $58.5 billion
See the full list on Forbes.