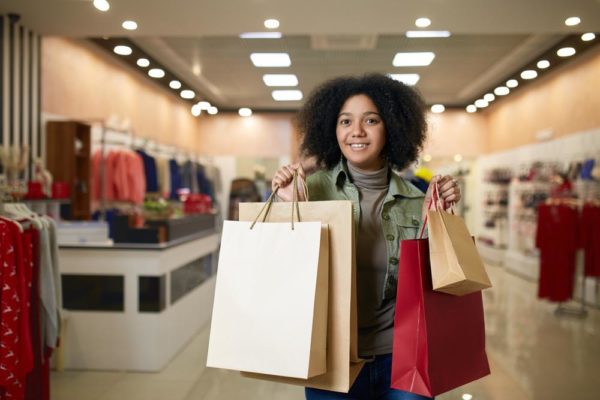 Shop A is a great store. Shop B is an equally great store.
Shop A offers quality and value for money. Shop B offers pretty much the same.
Both stores are one and the same in many ways, but for one differentiating factor –  great customer service.
To walk into Shop A is to walk into a booby trap. There are fewer sales reps. Sales reps often become disgruntled with increased workload and to keep up, discard all principles of excellent customer service.
Whereas in Shop B, customers are  welcomed at the doorway by smiling customer service reps mentioning their first names. Here, you have chair massage booths, complimentary gift cards and lots of discounts.
To many people, Shop A offers the basics, but Shop B offers the basics plus an assurance of a remarkable ease of doing business. In Shop B you are assured of smoothness and less tussle with customer service representatives.
Good customer service is a vital key to running a successful business.
The benefits of great customer service cannot be over-emphasized. It promotes brand loyalty. It increases the amount of money each customer spends in your business. It aids business and revenue growth. It generates a positive word-of-mouth appraisal and improves your company's reputation.
They say, in an age where you can buy anything online, a great store has to be more than just a place to spend your money. It is has got to be a place that makes you want to spend your time. Good Customer service makes your customers return
According to Nielsen Trust in Advertising Report, "Recommendations from people I know" was topped the list of reasons consumers returned to purchase from companies. A satisfied customer will always recommend your business to family and friends.
I purchased a ripped shirt from a store in Lagos and I needed to replace it. I walked into the store the following day within busy work hours, with intentions to quickly make a swap. I only had 30 minutes.
Approaching the customer complaints desk, I lodged my complaint. She said, "Please wait". She kept smiling at something on her phone. She tapped her colleague, pointing to the object of her fascination. They exchanged glances, and giggled excitedly. I said, "Can you attend to me please?
She rolled her eyes; sluggishly dropped the phone, stretched for what seemed like an eternity and went to get the new shirt.
This is an example of common customer service negatives displayed across the country. To correct this, business owners will need to do more to hire well, train employees, and ensure employees are loyal to company vision and values. Here are few practices that could help for improved customer service
Smile when greeting a customer, in person or over the phone
Be proactive and ask how you may be of service
Stay available, but don't hover
The customer standing in front of you takes precedence over one calling over the phone
Treat all customers the same way, regardless of age and appearance.
Don't make faces
Do not raise your voice
Use the words 'please' and 'thank you'
Show empathy
Let's work together to improve the customer service culture in Nigeria
Photo Credit: © Artem Medvediev | Dreamstime.com