Spreading Smiles across Lagos! Here's how Maltina celebrated International Happiness Day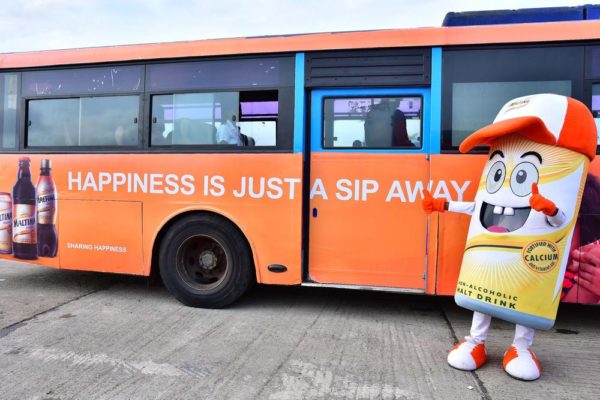 All around the world, International Day of Happiness is commemorated on March 20th yearly. This year was no different as Nigeria's No. 1 malt drink, Maltina joined the celebration in a unique way to put smiles on the faces of Lagosians.
Here are some of the things Maltina did to celebrate  International Day of Happiness:
Maltina refreshed BRT bus commuters with nourishing cans of Maltina
It was a jolly ride for many commuters on the Ikotun-Iyana Ipaja routes as they got to catch the happy vibe. The passengers were all pleasantly surprised as they got nourishing cans of Maltina and exciting gift packs.
Happy, the Maltina mascot was spotted Sharing Happiness on the streets of Lagos
Well, it didn't end with the Happiness ambassadors and refreshments as Happy, the Maltina mascot also entertained commuters at the Iyana Ipaja and Ikotun bus stops and at some other locations around Lagos.
Happyettes were seen at strategic points entertaining Lagosians with great dance moves
Dancing is an expression of happiness and, there was plenty of it at different points in Lagos courtesy of Maltina's Happyettes (who treated everyone to great dance moves.)
So there you have them; the four unique ways Maltina delighted Lagosians on the International Happiness Day.
Did you catch the "Share Happiness" vibe too? Share with us in the comment section.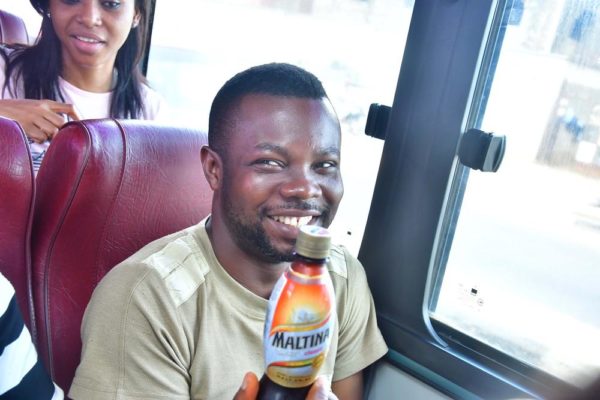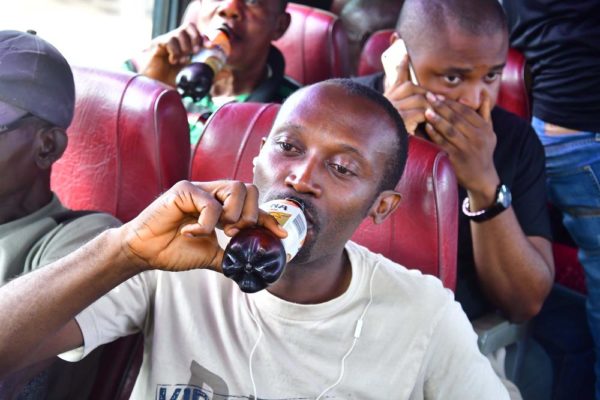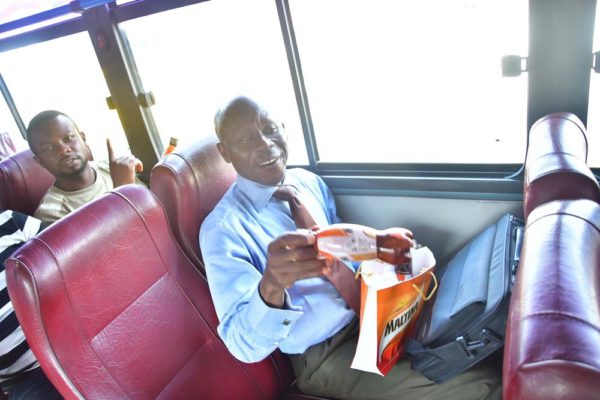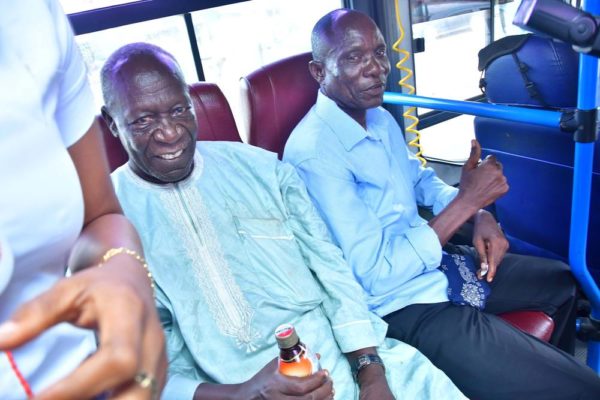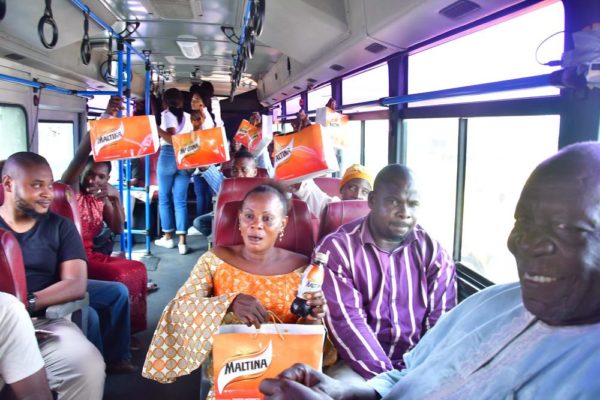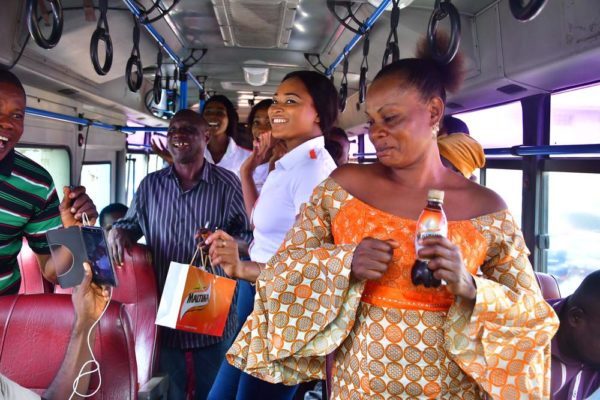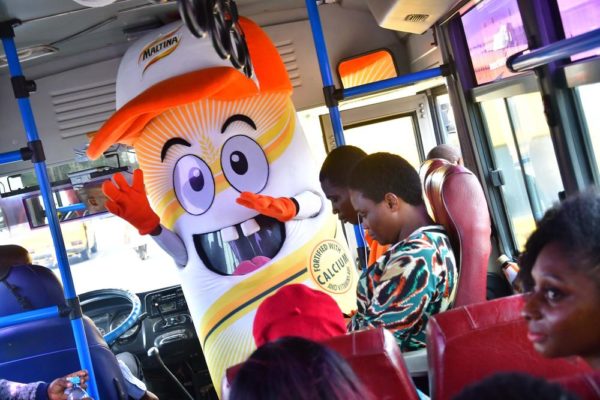 ——————————————————————————————————————————————————-
Sponsored Content