4 Days in East Africa! BellaNaija's Muna Okey-Nwosu takes Rwanda | #BNinKigali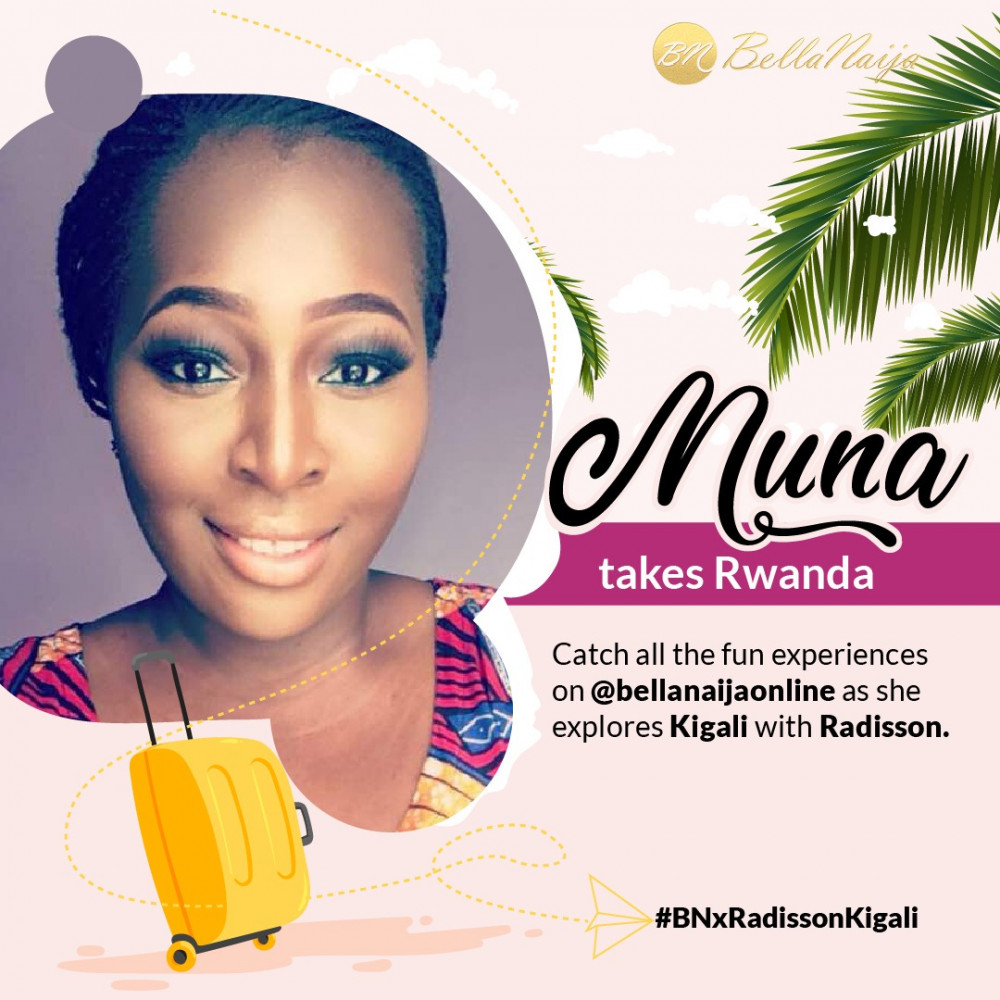 Hey guys, Muna Okey-Nwosu here!
Guess what? I will be traveling to East Africa, Rwanda to be exact, for the next 4 days.
This will will be my first time in another African country asides Nigeria and incase you can't tell, I'm pretty excited.
Rwanda is a landlocked East African country with a green, mountainous landscape known for its renowned Volcanoes National Park and is home to mountain gorillas and golden monkeys.
It is currently the 100 days commemoration period in Rwanda and the 24th anniversary of the 1994 Tutsi genocide, so this is like the perfect time to be visiting as I'll be going on a tour of the genocide memorial.
Throughout the course of my trip I'll be staying at the Radisson Blu Hotel & Convention Centre and Park Inn by Radisson which are both in Kigali.
My flight leaves today (Sunday), and you can keep up with my trip on social media on our IG handle @bellanaijaonline and the following hashtags #BNinKigali, #BNxRadissonKigali, #BNTravel.
Ciao!