Ivie Ogbonwan: Preparing For an Interview? Research, Rehearse & Relax!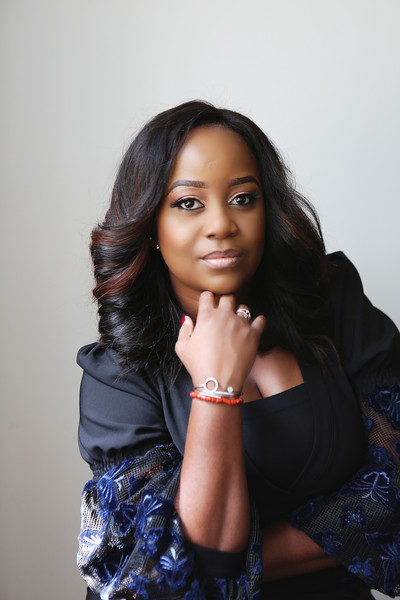 When preparing for an interview, I recommend three things which I call " Ivie's 3 Rs". Research. Rehearse. Relax.
Research
It is important that you find out everything you can about the hiring company. I know this may be tough, as some organisations barely have any info out there. So let's have this conversation as though that wasn't the case.
Research is beyond going through the website and craming all the information there. Find out the organisation's vision, goals and values. Research the departments, so you know which you fall into and then go find members of that team (LinkedIn is your go-to guy for this). This will help you know who your possible interviewers are, what the company probably saw in them that made them hire them, so you can adequately prepare yourself.
Research also involves checking up frequently asked questions during interviews and appropriate answers as well (Google and Youtube will never fail you). Some people still don't know the answer to " tell me about yourself". Research involves knowing more about the specific role, its responsibilities  (not all HR managers would send you a job description) and what most organisations would expect from that position holder. That way you can make sure your responses address those concerns.
Research involves knowing the specific value your role will bring to the organisation. Read up about the sector the hiring company plays in and find out the specific skills someone in that specific role will be expected to have. HR manager in oil and gas sector is different from HR manager in retail sector.
Research new policies or government regulations as regards your field. For example, all accountants should be up to date with all relevant government laws, policies, etc. Every hiring manager would be happy to know you are up to date and would prevent the company from any wahala. If they knew everything, they won't be hiring in the first place.
Rehearse
I always recommend that a candidate spends some time rehearsing for the interview. Research some possible interview questions and ask friends and family members to test you.
Watch Youtube videos for tips on how to conduct self at an interview, common interview questions and answers, body language tips etc . Speak to HR professionals around you to know the right answers to specific questions. (Bear in mind that some HR professionals or hiring managers are also human and can make mistakes too. For example, a client of mine asked a candidate " can we meet you" and she responded with "where?") Questions like 'tell us about yourself', 'run us through your resume', 'why should we hire you', 'what are your strengths' e.t.c, are actually quite tricky. Rehearsals mixed with research will also help you understand what interviewers are looking out for when they ask you such questions. "Tell me about yourself" is a popular question but is failed by many many candidates. For example, I had a candidate who was asked that question and she responded with 'today is my birthdaaaaaay, I'm so happy, I like movies, swimming etc".
When you are asked that question, please do NOT talk about your personal or family life, talk about your qualifications, experiences and the skills/attributes you possess for the job. Bear in mind that it is beyond just telling us what we can already see on your resume. That question gives you an opportunity to show off your communication skills, your confidence level, etc.
Lastly, if you are unsure then please, please, please, engage the help of a career advisor.
Relax
Some years back, I recommended a candidate for a HR Manager position. We had spoken about the role, the organisation, possible questions that would be asked, appropriate answers, value she could bring to the company.
We did good research, understood their challenges without even being internal, wrote down questions she could ask the management team, etc.
She had it covered.
Later that day, she called me in tears and said to me, "I didn't do well". According to her, it was though everything we had discussed just disappeared from her memory. After much digging, I realised that she had allowed fear and inferiority complex get the best of her. She got to the venue and saw four other candidates and during conversations with them, they all seemed better qualified. She became under pressure to prove to the company she was much better than the others. In a bid to do that, she became more anxious and nervous and by the time she sat before the panel, everything she knew had gone into thin air.
It is very important that we all learn the art of "putting your nerves under control". An interview is not a life sentence. It is simply an opportunity to tell another human being about yourself. While it may seem that they determine your destiny, they do not. They only determine if they can work with you, if they can't, then its okay. Another organisation is looking for YOU.
Nervousness can also make you say inappropriate things or behave out of character. Like the candidate who asked for a cup of coffee during an interview and started slurping nosily.
Please RELAX.
That's all for now. Let me know if you have any other interview tips.