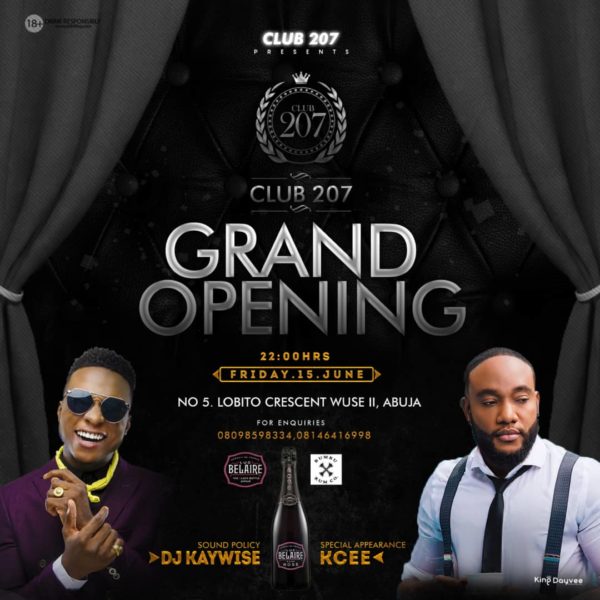 Come through, party with your heart and leave the trouble in the trash! At Club 207, there will be a refined and defined banquet for the chosen. It's a rare assemblage made of greatness, oneness, dynamics and it's custom-made for you! Save the date Abuja!
Make sure you follow @club207abuja @tk_ahmed_ @omi_papa1 @sheikdouglas @luc.belaire.ng @officialbelaire for more information.
Date: Friday, June 15th.
Time: 10.00 pm.
Venue: No 5, Lobito Crescent, Wuse 2, Abuja.
———————————————————————————————————————————————————————————
Sponsored Content