On Monday, May 14th, 2018, Serving with Love (SWL), a not-for-profit organisation, partnered with NIIT to launch the Digital Life After School Program (DLASP). SWL's objective is to minister to and serve socially and economically disadvantaged people in our communities. With the DLASP project, SWL seeks to equip children from low-income families in Nigeria between the ages of 4 and 16 with the digital and technology skills necessary to be competitive in today's rapidly evolving work environment.
"We are excited to see this program launch today and to be investing in the future of Nigeria through the provision of ICT skills for children. Following this successful pilot, we look forward to DLASP being rolled out across Lagos and eventually Nigeria" – Lara Lape Cameron-Cole; Chair, SWL Executive Council.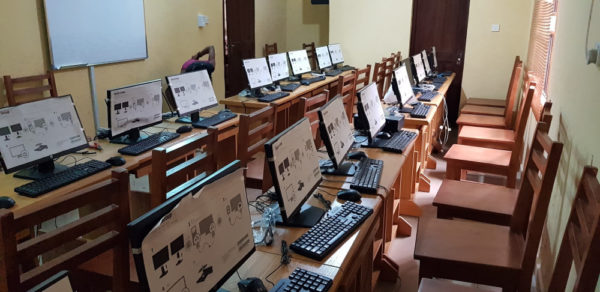 Speaking on the vision for the program, Foluso Gbadamosi, SWL, Board of Trustees said, "The future is digital and the vast majority of Nigerian youth are unprepared for the future of work. There is a real need to provide technology training to young children in Nigeria especially those from low-income families, who would otherwise have no access to computers or digital training."
DLASP's objective is to bridge the digital divide and provide much needed technology education to children from low-income families, thereby giving them employable skills and improving their competitiveness. The equipment and faculty at the centre have been generously provided by NIIT Limited, a global leader in ICT skills and talent development. NIIT will be providing classes for children from primary 1 through to SS3. The curriculum is being tailored according to proficiency level and certificates of successful completion will be provided to the students as pre determined milestones are being met. Classes will run Monday to Friday 4pm till 6pm. The classroom is equipped to have 20 children at one time.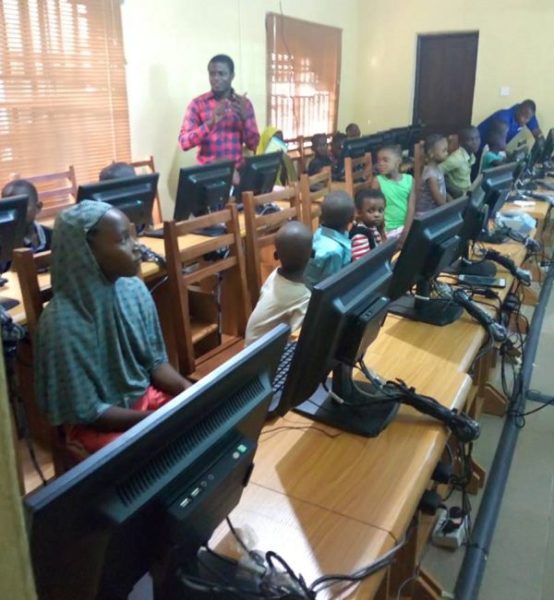 "NIIT is proud to partner with SWL to provide ICT training and skills for the underprivileged children. Our faculty will be teaching the children how to use various hardware and software from a basic to a more advanced proficiency level. NIIT looks forward to growing with SWL on this program" – Anthony Okojie; Head, Brands & Communications, Fortesoft Systems Limited (A licensee of NIIT)
The pilot for DLASP is being run at the Shelter for Abused Women And Children (SAWAC), Lekki which provides a haven for women and children who have gone through various forms of abuse. Following the successful pilot, more centres will open in the city and across the country.
——————————————————————————————————————————————————————————————-
This content has been published for free as part of BellaNaija.com's commitment to youth, education, healthcare and community development as part of our corporate social responsibility programme.