Issa Rae, Michael B. Jordan, Laura Dern, Angela Bassett cover Variety Magazine's Latest Issue
Hollywood stars Michael B. Jordan, Issa Rae, Angela Bassett, Laura Dern, Claire Foy and Benedict Cumberbatch, are on the cover of Variety's new Variety Studio: Actors on Actors Presented by Shutterstock issue.
For the issue, the actors were put in pairs and tasked to interview each other.
Issa Rae & Michael B Jordan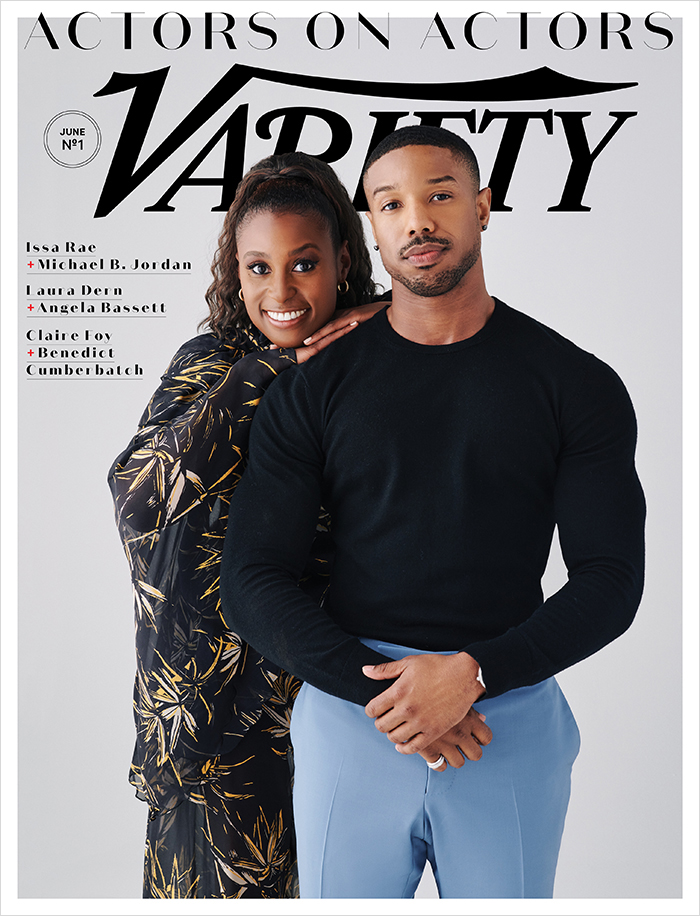 Michael on why he didn't want to audition for roles written for African-Americans: I said, I don't want it. I want to only go for, like, [roles written for] white males. That's it. Me playing that role is going to make it what it is. I don't want any pre-bias on the character.
Issa on the positive change that seems to be overtaking Hollywood's perception of what a leading actress looks like: People have been receptive. Even just the confidence that a movie like ["Black Panther"] and other films by other filmmakers of color that have come out have really just changed what people perceive as a leading lady, as the beautiful person, the daring or the bold action-adventure type. That just feels so dope to me.
Watch

Angela Bassett & Laura Dern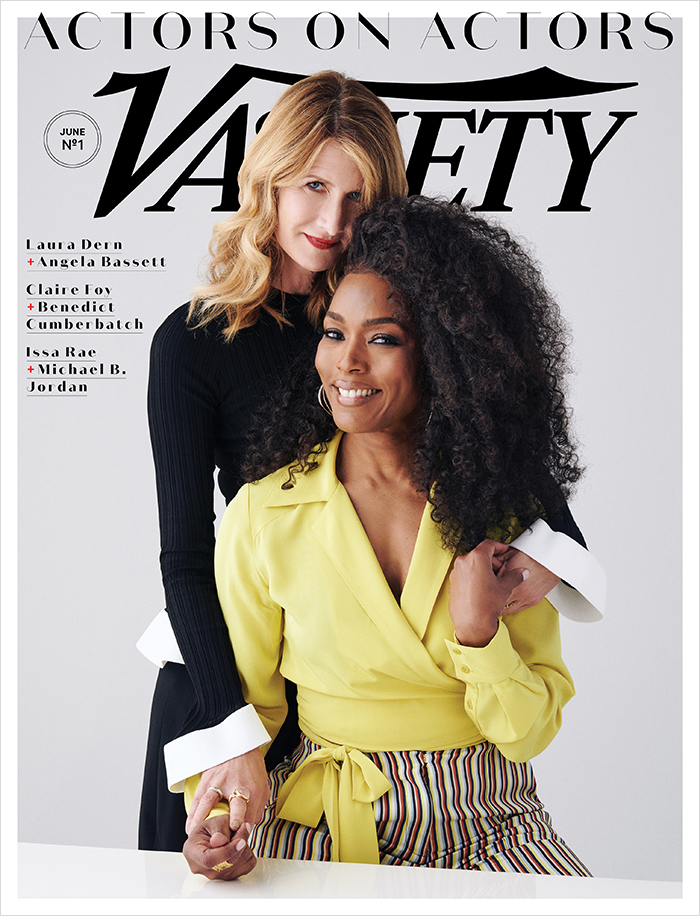 Angela reflecting on discomforting childhood incidents: I remember years later I tried to bring it up to my mother, and she was like, 'I don't want to talk about that,'. As a grown woman, I thought she was strong in that moment because she took a stand for me and made sure it never happened again. But I think as a mother, now that I put myself in her shoes, it would have been such a moment of personal shame.
Laura reflecting on early acting experiences in the wake of the Me Too movement: That moment that I thought was fine which absolutely wasn't fine; that moment where I thought, 'Oh this is generational and that's how people talk,' or 'I guess that's how men should treat me,'" Dern said. "I just replayed my whole childhood — because I started acting at 11 — back to myself, and it was shocking.
Watch

Claire Foy & Benedict Cumberbatch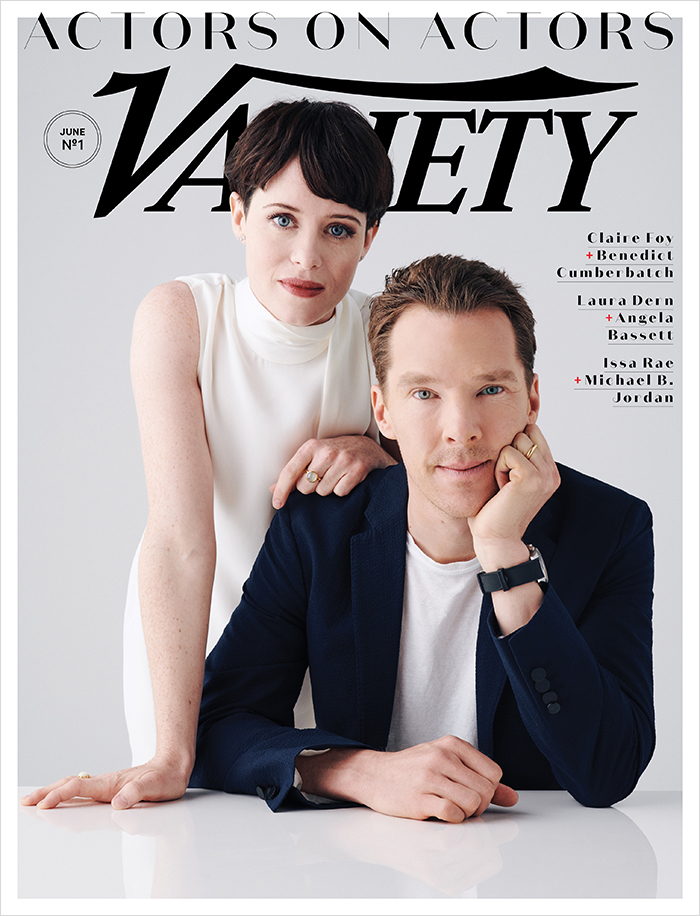 Claire on being a mother: I was five months pregnant. I'd just done "Wolf Hall" and gone, "OK, I can have a baby now." I just was like, "If this is the end of my career, then I'm happy." I was really happy to be pregnant and just loved not working and loved the idea of eons of time ahead of me where I'd be bringing up my child.
Benedict on feeling guilt after landing big roles: Always. You feel this sense of guilt like, "Are you sure you've got this right? I mean, there's literally five people I know who would cut off their right hand to do it, and who would be much better, in my opinion." All the time. It's like you know how lucky you are when it works out for you. That's another key motivator for me — just to sort of prove people's trust or faith in me. I just go, "Right. Well, they've made this choice. I've really, really got to fulfill."
Watch: