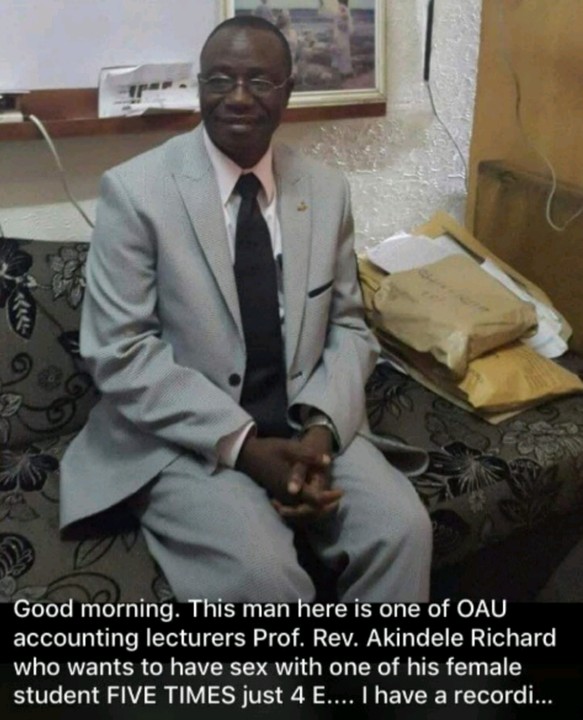 In April 2018, reports surfaced of an OAU Professor, Richard Akindele, demanding sex from a female student in order to make her pass. 
A spokesperson for Obafemi Awolowo University (OAU) Ife had responded to the allegations, saying that was looking at the situation critically. The Vice Chancellor of the school had also spoken up to say the school has zero tolerance for sexual harassment.
Following the allegations, the Professor had been suspended indefinitely and there were reports that he had also stayed away from the office for months.
Now, according to PUNCH quoting a statement released by the Vice Chancellor, the Professor has been officially dismissed by the school.
A committee set up by the school to investigate the allegations of harassment made the decision to dismiss the Professor for his actions towards the female student based on "their conversation in the audio recording, his reply to the query, the oral evidence and the printed 'WhatsApp conversations' tendered before the committee."
According to PUNCH, the Vice Chancellor said Akindele had acted in a manner that compromised his position as a teacher and examiner.