2Baba, Omawumi, Alibaba, AY, Falz, Alex Ekubo to attend Politic-All Mobilization Concert | August 11th 2018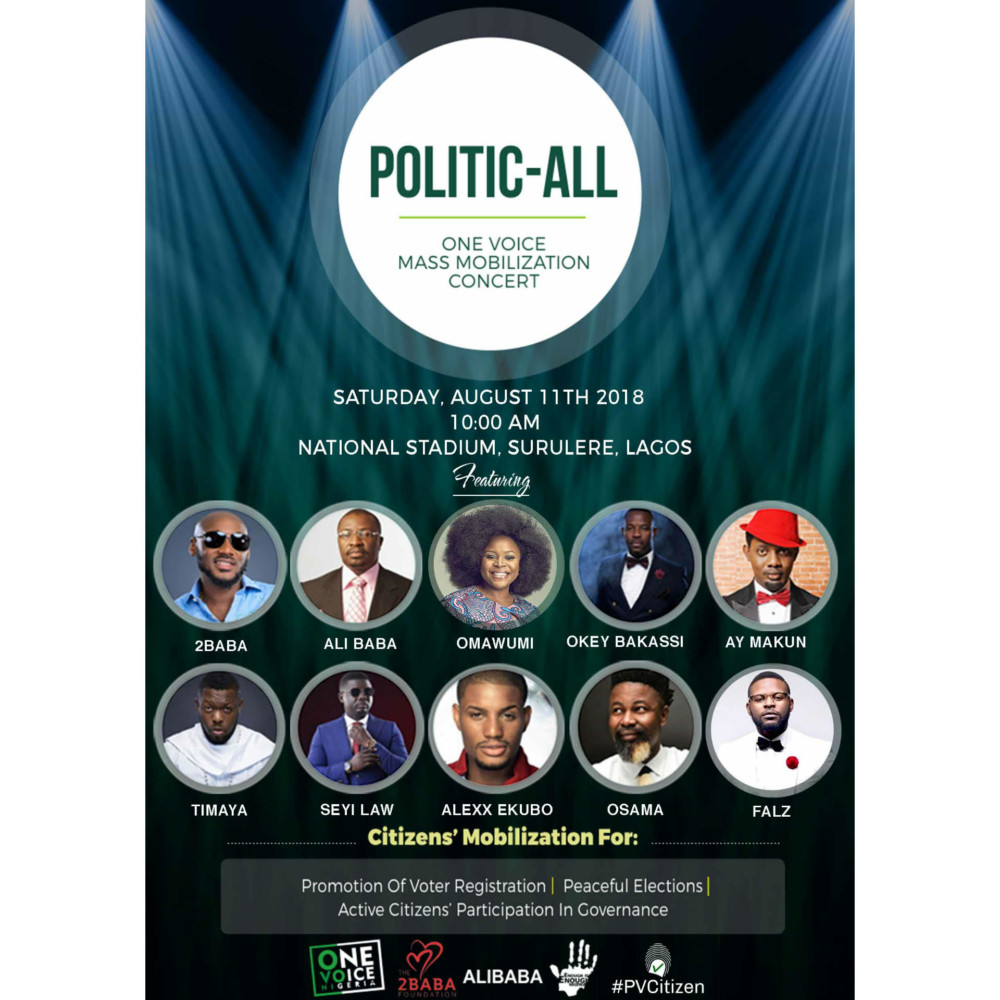 As the 2019 general elections approach, a league of heavyweight celeb patriots are lending their voices to the call for robust citizens' participation in the political process before, during and after the elections.
The event is the youth-centric, Politic-All and confirmed guest speakers/performers include 2Baba, Ali Baba, AY, Okey Bakassi, Timaya, Seyi Law, Omawumi, Alex Ekubo, Osama and Falz.
Poltic-All is a One Voice mass mobilization concert to promote voter registration, peaceful electioneering process and active citizens' participation in governance.
Date: August 11, 2018
Time: 10am
Venue: National Stadium, Surulere
Admission is FREE!
The event is convened by EiE, 2Baba Foundation, Alibaba and #PVCitizen with support from thenet.ng and Raypower Network.
Politic-All is produced by leading content design and production solutions company, Buckwyld Media Network.